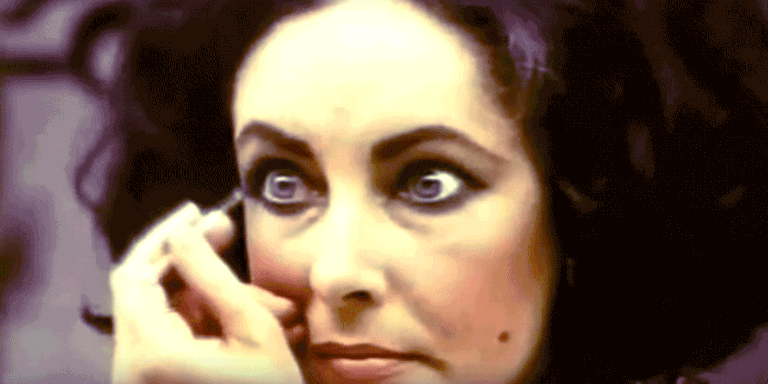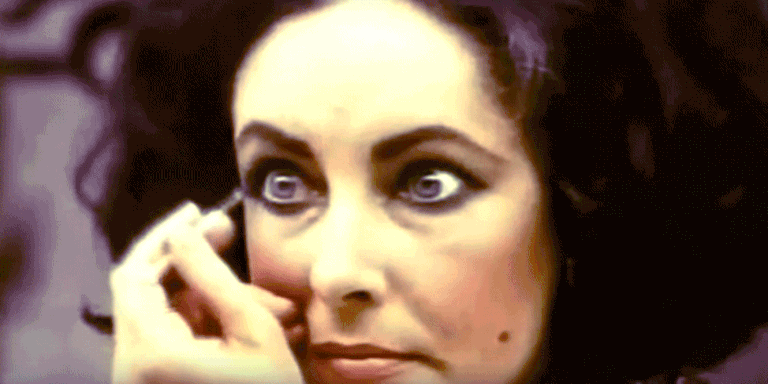 Once upon a time, before brows were on fleek or face beats were snatched, YouTube and Instagram didn't exist. And thus, a woman's beauty routine was hers and hers alone. Well, for the most part—the exception being this rare footage we've uncovered from the deepest depths of the internet. From Liz Taylor applying a smoky eye like a boss to '60s-era Maybelline ads, meet the O.G. beauty vloggers.
Makeup is made to measure proclaims this '30s-era video, which takes abstract art to flawless finish in miraculous fashion. Seriously, if you thought clown contouring was extreme, watch this.
2
Max Factor Master-Classing
If you know anything about makeup, you know that Max Factor was the G of all G's for the Old Hollywood set. If you're ever bingeing old movies on TCM, chances are you're looking at face beats from Factor himself.
3
Constance Bennet's "Daily Beauty Rituals"
Bennet, a '30s star, shared her "daily beauty rituals" in the newly-minted technicolor technology, really driving home the whole great-skin-equals-great-makeup theory.
4
Elizabeth Taylor Slayin'
Perhaps it was Mario Dedivanovic who said it best? "She did that eye in seconds with that tiny brush," he wrote during a #TBT post. "Shadow, crease, and liner. Boom👏."
The ladies of the '60s loved baking and bouffants in equal parts. That is all.
6
Moisturized AF, POND'S-Style
If you love POND's cream and got it from your mama, you'll appreciate this vintage clip in which one of the brands consultants (circa the '40s) shows a slew of ladies how to get extremely heavy handed with moisturizer.
The facial massage existed long before the days of K-beauty and this video proves it. Also, this is totally baking and bouffants pt. 2.
8
Throwback Maybelline Ad
Is it just us, or were Maybelline ads much more raw back in the day? We're living for the close-up shots of brows being filled and eyes smoked out to perfection.
When The Body Shop was first coming up in the '80s, it tapped makeup hero Barbara Daly to bless shoppers with a master class. From concealing under-eye bags to tightlining the eyes, she covers *all* bases.