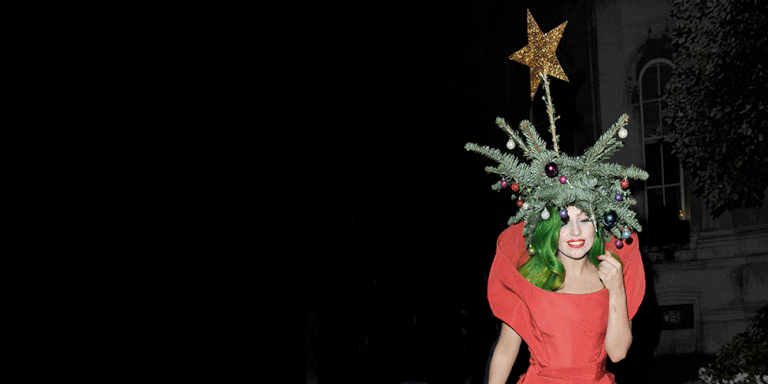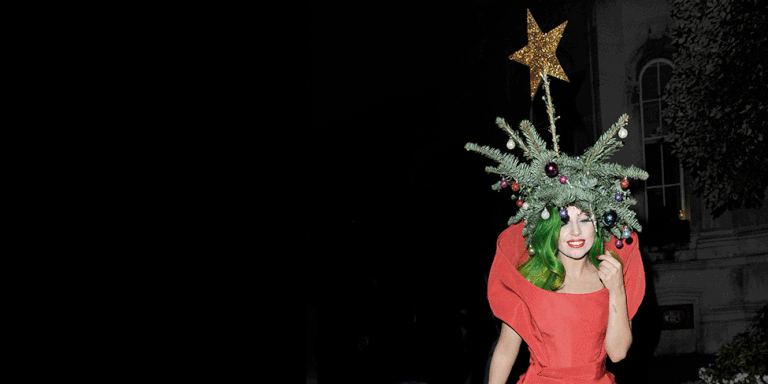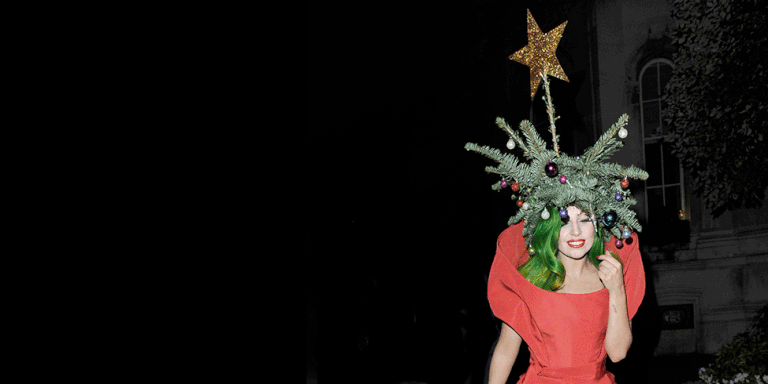 Oprah's 2016 Favorite Things list might have contained multi-tiered cakes made of cheese, but it's got nothing on the radically expensive and lavish gifts she and other celebrities exchange with one another. Precious gems! Real estate! Livestock! It's all here, and it's all ahead for your reading pleasure.
Kim Kardashian and Kanye West
To the untrained eye, this might look like the Ecce Homo of Birkins, but to Kimye, it is a completely appropriate and thoughtful present. Whatever your opinion, the facts: The bag itself retails for $16K, while artist George Condo's additions—and the thought behind it—are ostensibly priceless.
Kim Kardashian and Kanye West, Pt. II
In a reversal of the previous tactic, Kanye went the quantity * and* quality route by wheeling in 150 gifts bought via Skype (via an assistant on the ground in Italy). Amongst the spoils, according to Us Weekly: a rainbow-hued fur coat, a Louis Vuitton dress, and a Prada jumpsuit. Score.
Angelina Jolie and Brad Pitt
Sienna Miller and Jude Law
Another one to make you go "but did you get to keep it?" Law once hid a $200,000 diamond and sapphire ring inside a restored baby grand piano for their North London mansion. The Christmas Day proposal didn't hold, but the memories, TBD.
It wasn't an engagement ring this time, but the $33,000 sparkler Tyga gave to Kylie Jenner is 10/10 prenup-worthy. "No expenses were spared and it's shaped to fit her finger perfectly," an insider said to the Mirror. "It cost a lot of money...but the value is no object in Kylie's world. She cares more about beauty than dollars." Must be nice.
David and Victoria Beckham
If love is relative to money spent, then WOW. In 2005, VB woke up to a $100,000 diamond-encrusted handbag, a custom $500,000 Rolls-Royce Phantom, and a $2.4 million ruby and diamond Boucheron necklace.
Mariah Carey and Nick Cannon
By this point, you know the true Hollywood Christmas story: cars for the holidays. In this case, it was a $400,00 Rolls-Royce with a "mommyMC" vanity plate. Double :(.
And on a happier note, here is J.Lo's Biggest Gift Ever, which is extravagant in that she asked fans worldwide to donate to various charitable organizations, including the American Red Cross. "If each one of you guys who follow me on Twitter and Facebook can give at least one dollar," she said, "we can do something that has never been done before. We could collect millions of dollars." Using one's fame for good—what could be more in the spirit of the season than that?