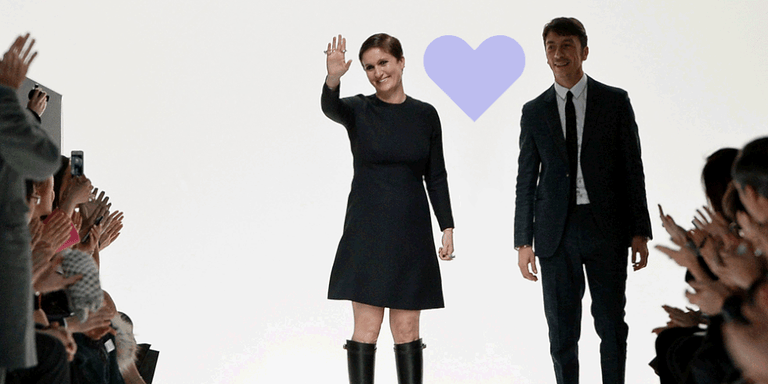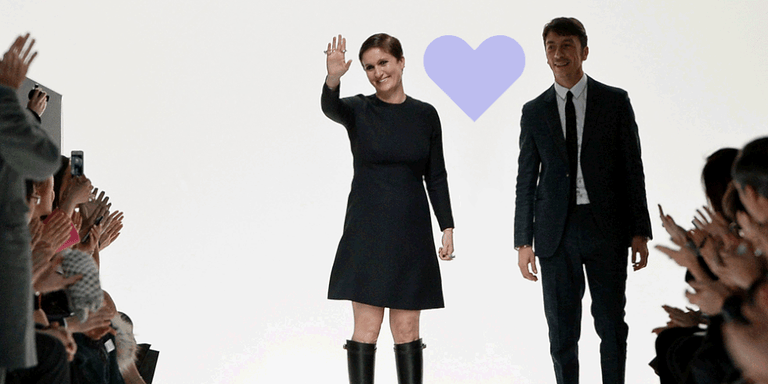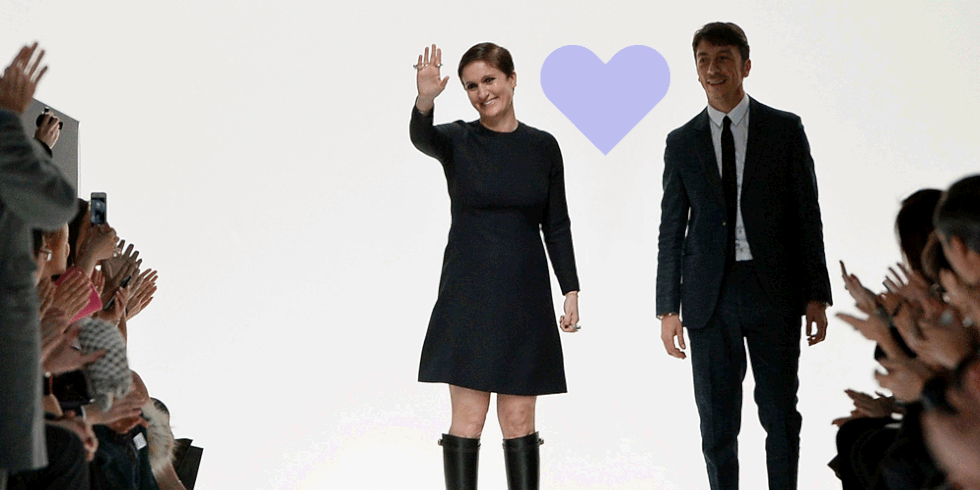 Getty, design by Katja Cho
In the great disaster movie that is life, here is the point in the plot during which the silver-haired newscaster stares straight at the camera and says in grave tones "Reports of Maria Grazia Chiuri's departure from Valentino for Dior left the fashion world reeling today." Before you retreat, thoroughly gutted, to your Rockstud-stocked bunker, read up on why this news really, really matters.
1
She'd Make Fashion History
In the house's 70-year history, Christian Dior has never had a female creative director. Fashion is still very much a boys' game, remember.

2
Where Would Alber Elbaz Go?
To get a sense of the seismic shift this yet-unconfirmed move has triggered, know that the fates of two alpha designers would be affected were it to come true. First, we have ousted Lanvin creative director Alber Elbaz, who had been a top pick for the Dior post.
Next, there's Raf Simons, who killed the menswear game recently but is still otherwise homeless after his departure from Dior in October. Some predicted he'd return to the scene of the futuristic-floral crime, but that seems as unlikely as ever now.
4
Can Valentino Sustain Its Commercial and Popular Success?
With Pierpaolo Piccioli alone at the helm? Together, he and Chiuri have captained Valentino toward new heights of household-name-ness, because of their ultra-covetable accessories, consistently fantastical collections, and red-carpet dominance. Can Piccioli keep it up?
5
This Just Ruins the Story, Man
They're not married (to each other), but a work husband is a work husband. Two halves of a whole are two halves of a whole. Not to say that they both can't do great work apart, but based on their legacy, you can't really help but believe they'd be the best together.