The 10 Best Beauty Looks to Wear Now
Pretty makeup look ideas are sorted.
We took the hottest red carpet makeup looks and put the MC twist on them to rock this spring with your everyday outfit.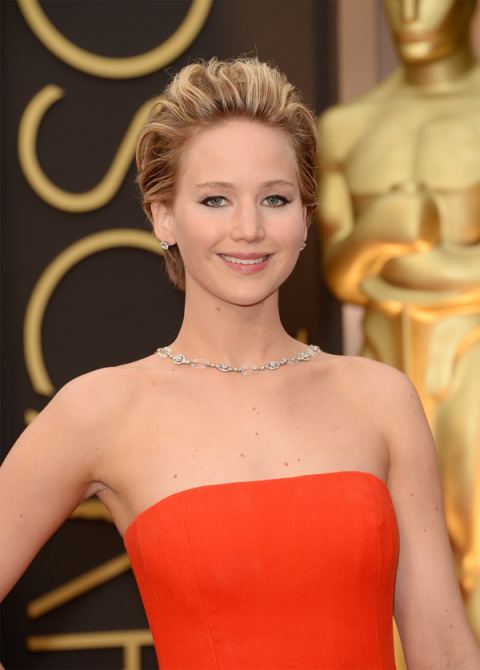 Jennifer Lawrence
If you just aren't into colorful makeup, then take some notes from Jennifer Lawrence. Simple, basic black eyeliner and a nude lip are her only adornments to this red-carpet wow moment. To make sure this look really works, spend time on perfecting a flawless base.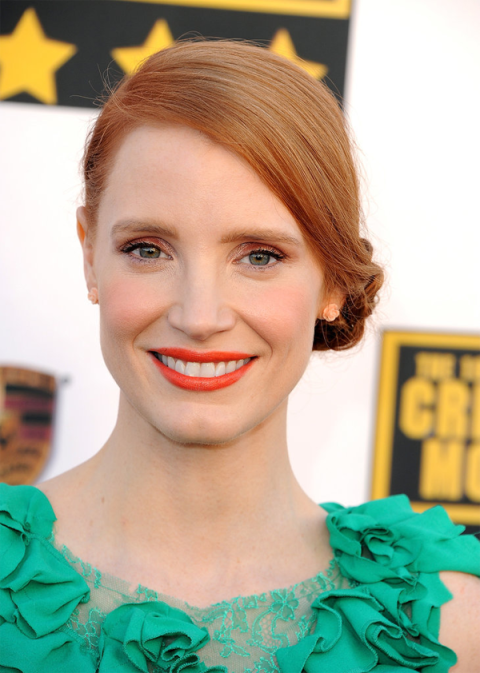 Jessica Chastain
Whoever said that red shouldn't be paired with red hasn't met Jessica Chastain. The star not only matched her orange lipstick with her rusty red locks, she also added coral eyeshadow! Whether you only take style cues from her bold lip or eyes separately, both tones are ideal for the summer.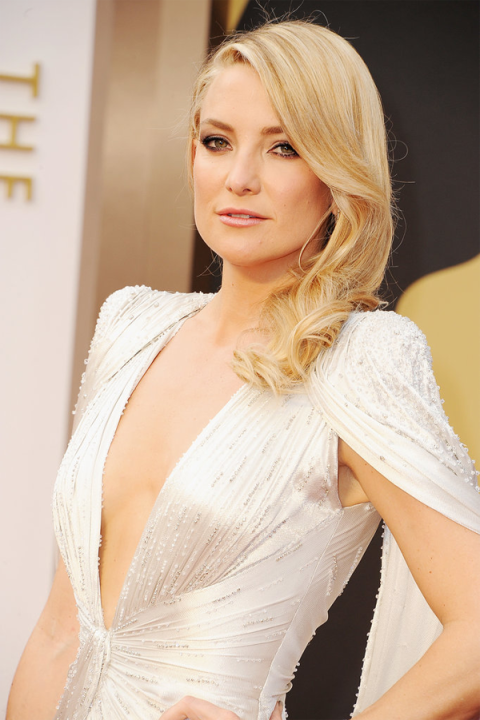 Kate Hudson
If your hair is your thing (trust us, we understand), then post this picture to your mirror, stat. Kate's simple, side-swept curls work for a low-key bridal shower to a more formal setting.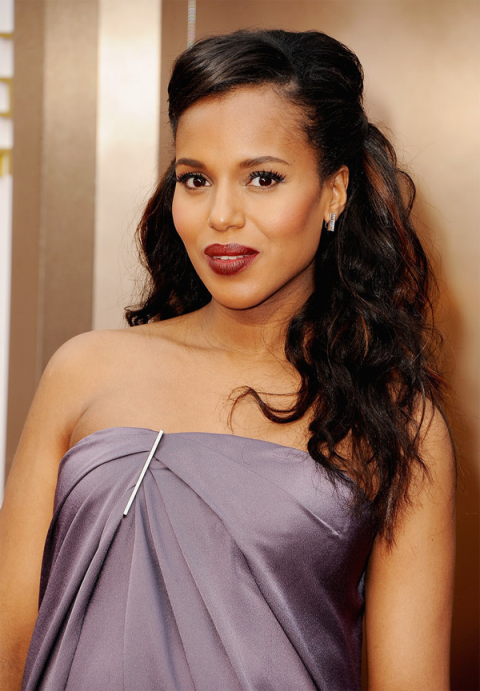 Kerry Washington
Kerry Washington has been one of our go-to style inspirations for a while now, and we're totally digging her look here, too. The star's messy waves and half-up, half-down 'do is perfect for an afternoon on the beach, but is elevated by the mulberry pout and heavy mascara. We recommend trying this for your next date night.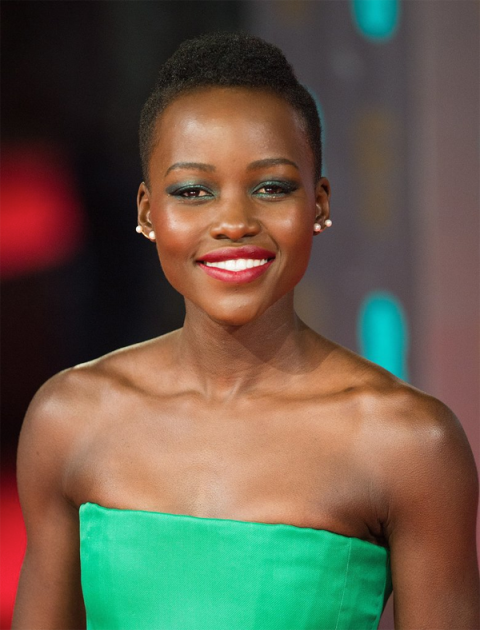 Lupita Nyong'o
Lupita is just drop-dead gorge. So when she matched her eyeshadow to her dress, we wanted to try that trend immediately. And, while her gorgeous skin offsets this emerald shadow to perfection, the same look can be achieved by choosing a shadow with a little sparkle, rather than a matte finish for your skin tone.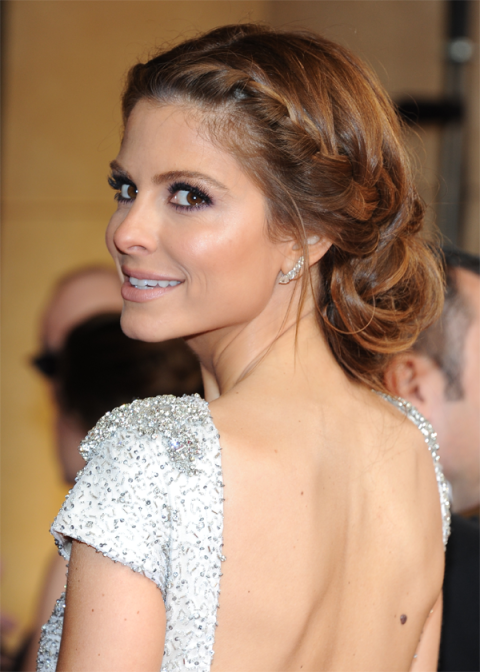 Maria Menounos
Maria Menounos's gorgeous smoky eyes would be perfect for any occasion, but what we really love are her stunning braids. Honestly, we would wear this super pretty style anywhere—even to the supermarket in sweatpants.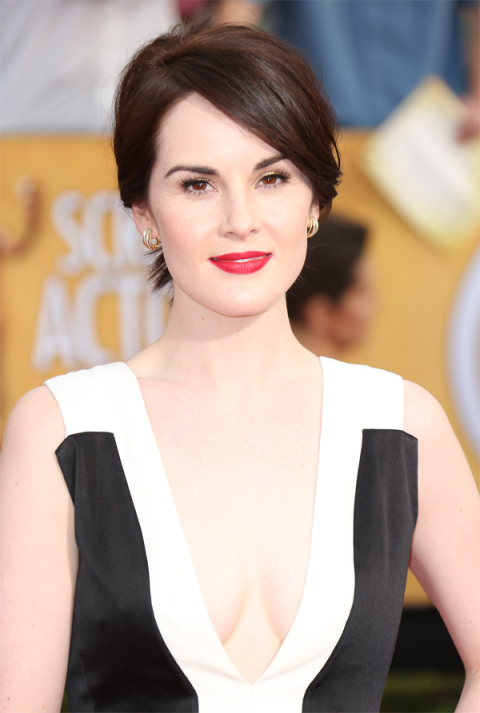 Michelle Dockery
When all else fails, make like Michelle Dockery and opt for a red lip. This classic look works with almost every outfit, and is certainly appropriate for any occasion. Our expert tip? Deepen the red hue the later in the day you're going to wear it.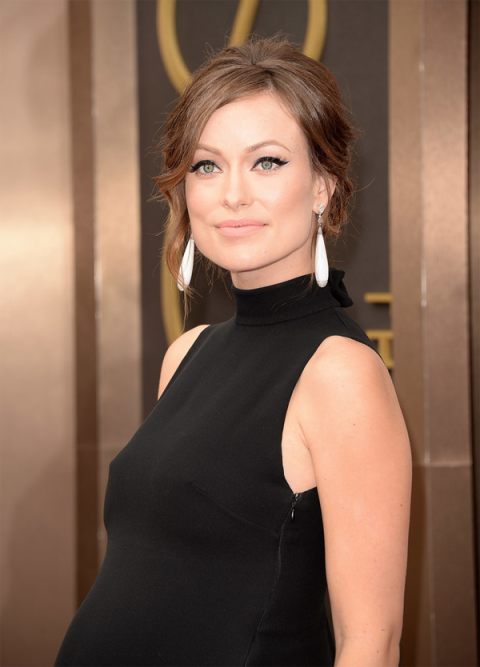 Olivia Wilde
This mom-to-be has a leg up on achieving glowy skin, but she also happens to be rocking one of the best cat eyes we've seen in a while. If your eyes are your things, then accenting them is a great way to highlight your look. See how to perfect the look here.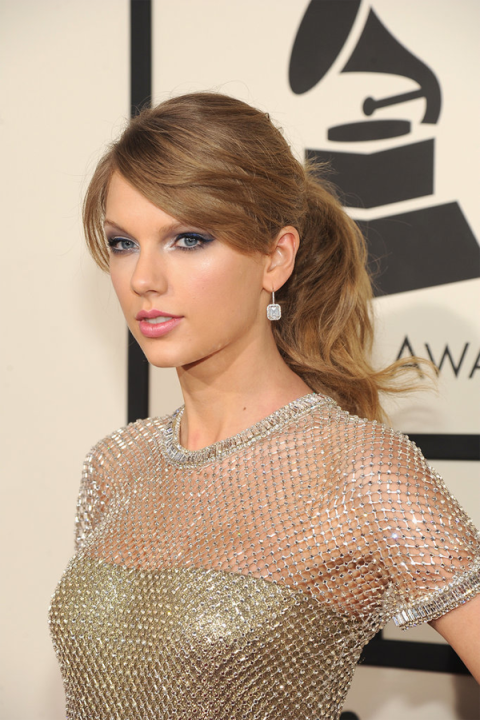 Taylor Swift
If having to get dressed for a formal event terrifies you, stop freaking out immediately and take cue from Taylor Swift. An easy way to get glam for a party is to try a glam ponytail. To make it look more formal, add plenty of waves and a little volume at the crown of your head.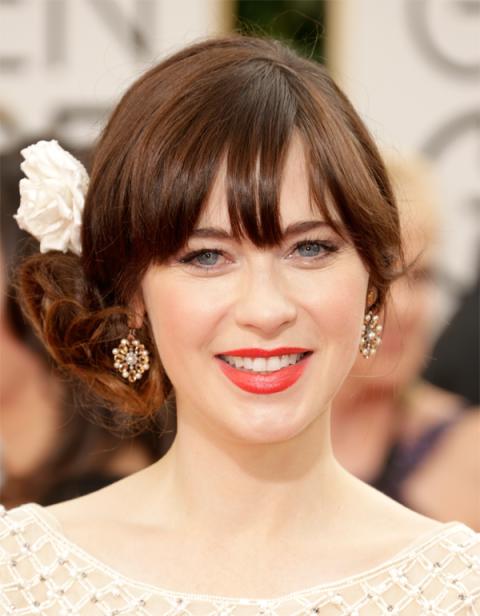 Zooey Deschanel
This one's for the girls with bangs only. Adorable Zooey Deschanel goes for a romantic look with a side bun and pinned in roses, the perfect look to try at your next summer wedding or if you're lucky enough, afternoon garden party.
This content is created and maintained by a third party, and imported onto this page to help users provide their email addresses. You may be able to find more information about this and similar content at piano.io