Beyoncé's Blouse Couldn't Handle the Excitement, Pops Open Onstage
You had one job.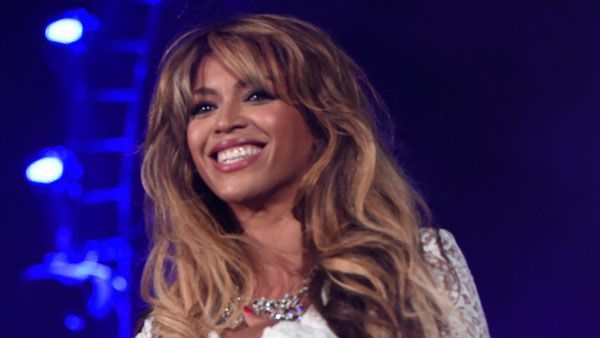 (Image credit: Getty Images)
You've got to hand it to the leotard: No matter how violently you gyrate, the only way that thing's exposing your naughty bits to 60,000 strangers is if you peel it off in front of them.
Which is more than you can say for some items of clothing, cough cough.
During a rendition of "Holy Grail" with husband Jay Z at Saturday's Global Citizen Festival, Beyoncé's lace Dolce & Gabbana blouse became overwhelmed and parted like the Red Sea, confirming that the Chosen One does not perform in fancy underpinnings but a utilitarian flesh-toned bra.
Lest you fear any unfortunate mortals looked upon her form and had to be turned into stags, there really wasn't anything to see, much less recover from. She simply smiled a dazzling smile and held her hand to her chest like, "I'm so very touched you came all the way out here to see little old me."
Related Links:

A Brief History of the Wardrobe Malfunction


Nicki Minaj Talks About That Slip At The VMAs


Kim Kardashian Had a Wardrobe Malfunction Last Night

Image via Getty