19 Celebrity Pairs Who Didn't Get Along on Set
Charting the top offscreen feuds.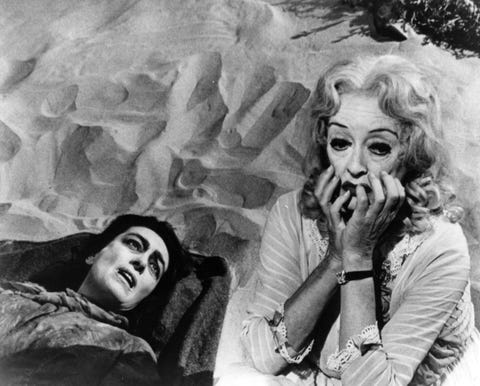 Bette Davis & Joan Crawford, Whatever Happened to Baby Jane?
With the two making up one of the most legendary rivalries onscreen, it would only make sense that tensions carried on offscreen. According to various reports, the feud began when Crawford, who was bisexual, made advances towards Davis and was turned down. Regardless of their mutual hate for each other, What Ever Happened to Baby Jane? was a smashing success and the two attempted to reunite in Hush…Hush, Sweet Charlotte. However, just days after filming started, Crawford quit the film. In the years to follow, their infamous feud would be penned by British playwright Malcom McKay in Bette and Joan.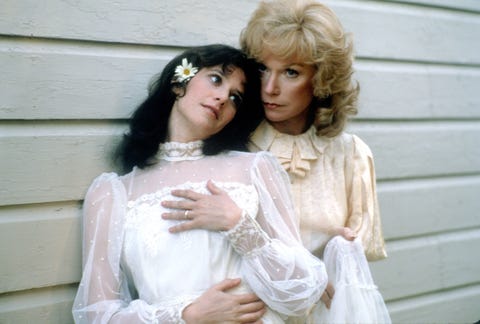 Debra Winger & Shirley MacLaine, Terms of Endearment
Terms of Endearment swept the 1984 Academy Awards, and the tension between the two star actresses offscreen was award-worthy as well. With both actresses initially having reputations of being 'difficult,' things were bound to start off on the wrong foot. They reportedly hated each other so much that they got into physical altercations; and when both were nominated for the Best Actress Oscar, it only added fuel to the fire. MacLaine would go on to win, and famously shouted "I deserve this!" when her name was called over Winger's that night.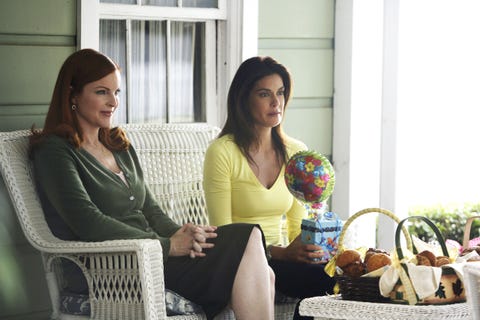 Teri Hatcher & Marcia Cross, Desperate Housewives
While Desperate Housewives portrays a group of friends, it is also full of deception and drama–drama which carried over to the actors' offscreen relationships. According to reports, Hatcher was always "the loner" of the group, and felt particularly removed from Cross. The two apparently got in a scuffle during a Vanity Fair shoot because Hatcher was placed front and center. Reportedly, Hatcher's name was left off of the "goodbye gift" given at the end of the series.
This content is created and maintained by a third party, and imported onto this page to help users provide their email addresses. You may be able to find more information about this and similar content at piano.io