12 Celebrity Engagement Rings That Are Worth More Than a Small Island
That is some BLING, baby.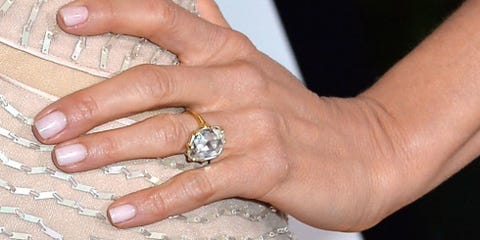 Another day, another engagement. At least that's what it feels like, anyway. From Facebook posts to celebrity engagement 'grams, the world is full of wonder and love and—BLING. For real, have you seen the size of some of these rocks? Take a look at some of the rings that have us wondering what else you could buy with that amount of money. (Hint: a LOT.)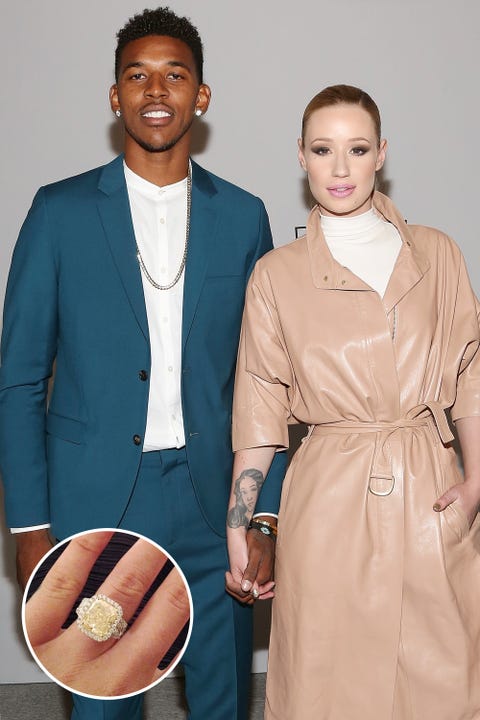 Iggy Azalea
It's official! L.A. Lakers star Nick Young and Iggy Azalea are engaged—and she's got a rock you can see for miles. According to People, the 10.43-carat ring with an 8.15-carat yellow diamond was designed by Young with jeweler Jason Arasheben of Jason of Beverly Hills. The estimated cost? $500,000.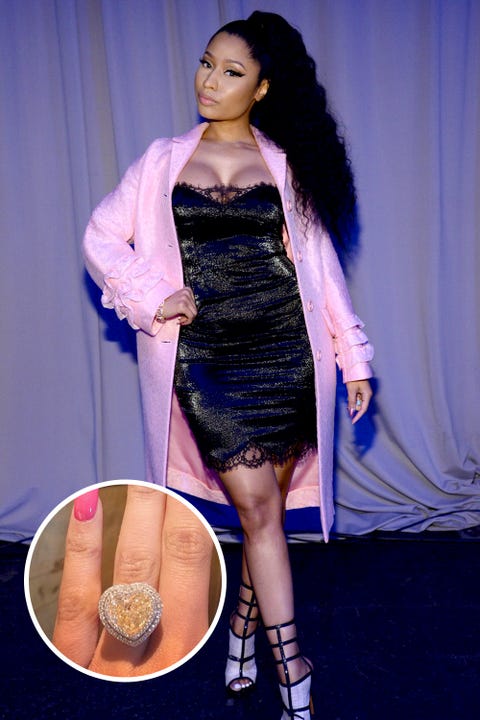 Nicki Minaj
Update: Apparently, this is *not* an engagement ring. The impressive bling is just a casual, run-of-the-mill gift from her boyfriend, Meek Mill. One can only imagine what the real thing will be. We're not bitter or anything.
Original story, 3/5: The rapper is apparently engaged! Tweeting the words "I'll post it later," with diamond and ring emojis, she later posted her new bling—from Meek Mill—to Instagram. "This looks like a 15-carat fancy yellow heart modified brilliant cut diamond mounted in platinum with a double halo of white pavé diamonds," Morgan Shara of MASbisjoux jewelry told E! News. "This would retail for approximately $500,000..." Yep, $500K. *All the bling emojis*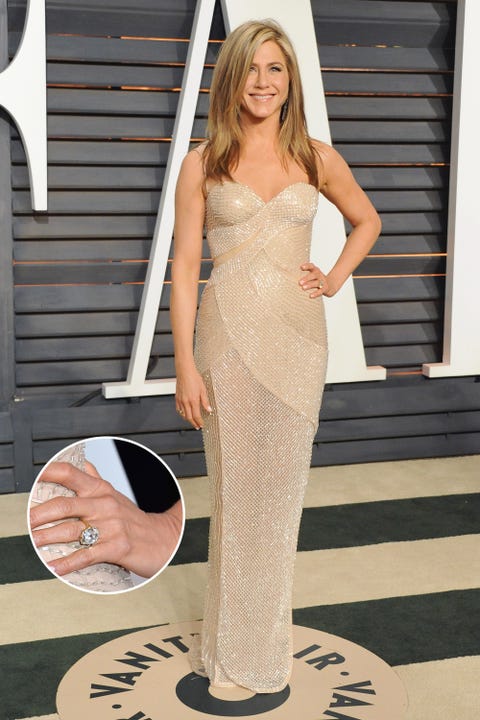 Jennifer Aniston
Aniston picked a winner—and got a seriously amazing engagement ring, to boot. When Justin Theroux popped the question, he did so with this 10-carat ring worth $1 million. Good job, Theroux.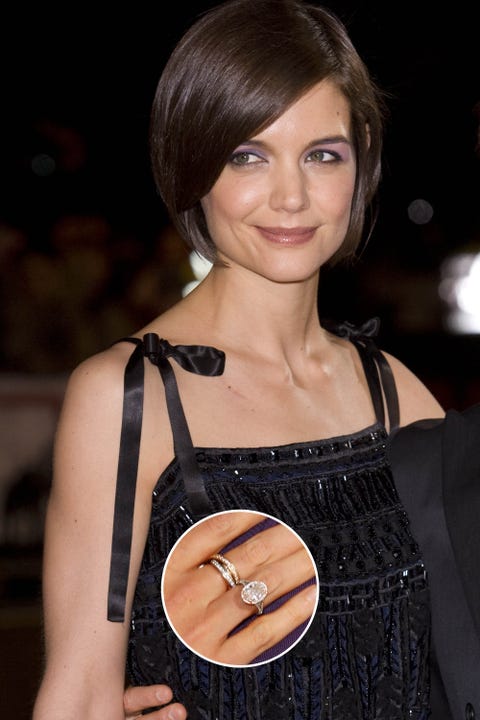 Katie Holmes
While engaged and married to Tom Cruise, Mrs. Cruise wore a 5-carat stunner that came in at $1.5 million.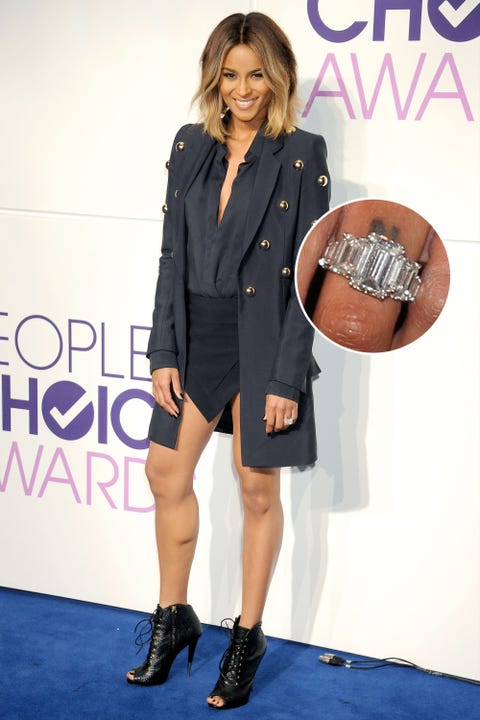 Ciara
When she got engaged to rapper Future (which has since been called off), the singer wore this 15-carat diamond ring. The price? $1.5 million. Just. So. Much. Money.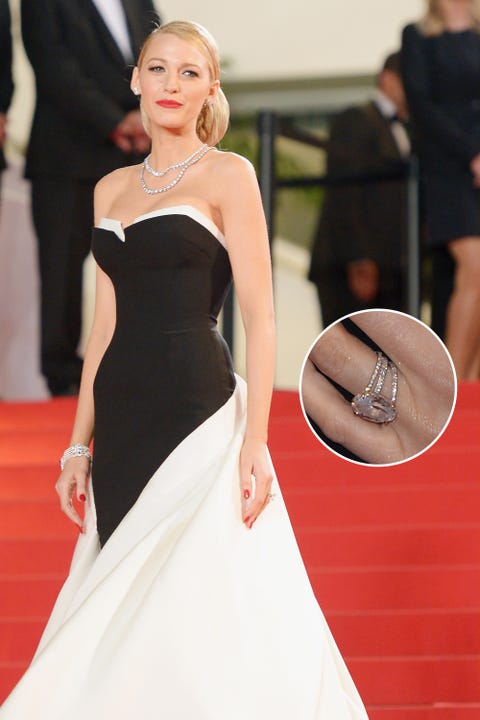 Blake Lively
The actress may run a website about "seeing worth on every level," but we definitely can see the worth on that finger—all $2.5 million of it.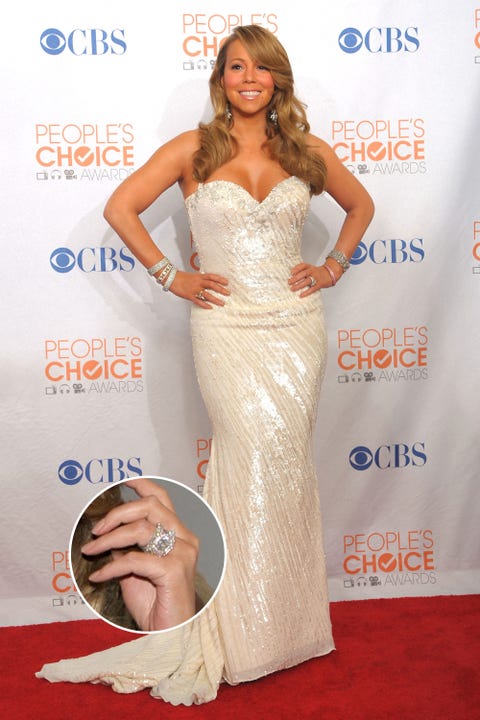 Mariah Carey
Mariah Carey and Nick Cannon may have split, but no one can deny that Cannon went above and beyond in the ring department—with a shiny 10-carat number clocking in at $2.5 million.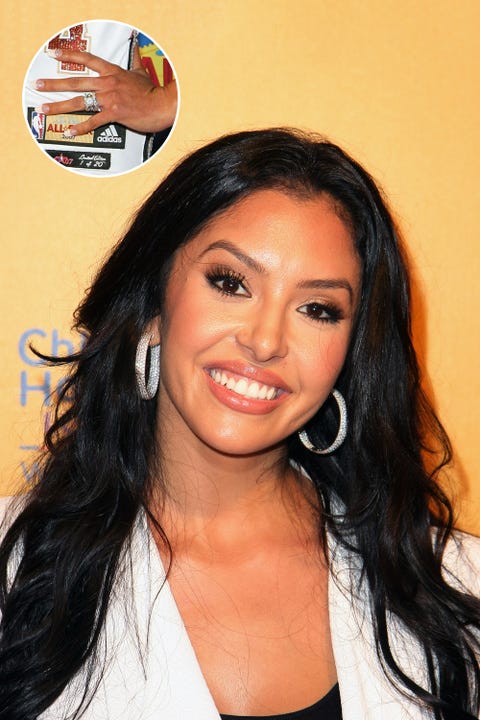 Vanessa Bryant
Her 8-carat stunner is reportedly worth $4 million dollars. Yes, you read that number right.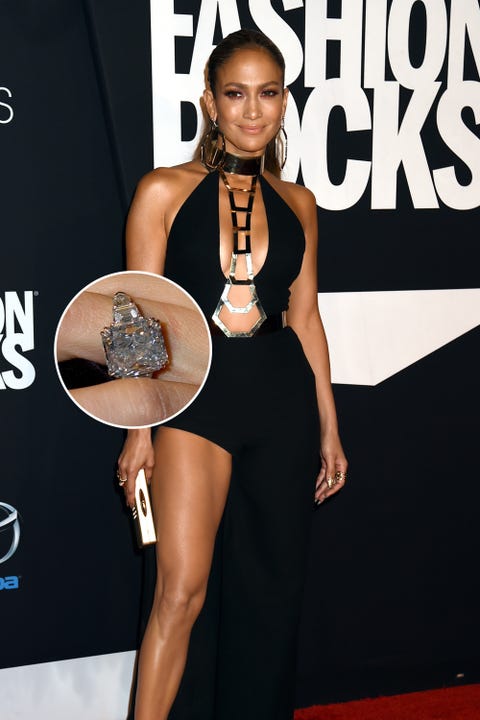 Jennifer Lopez
The romance may be over, but she'll always have the ring. (And she better hang on to that sucker: it's worth $4.1 million.)
Beyoncé
When you're the Queen Bey, you have to have a ring fit for royalty. And that's exactly what Jay Z got his bae: a ring with 18 carats and a $5 million price tag.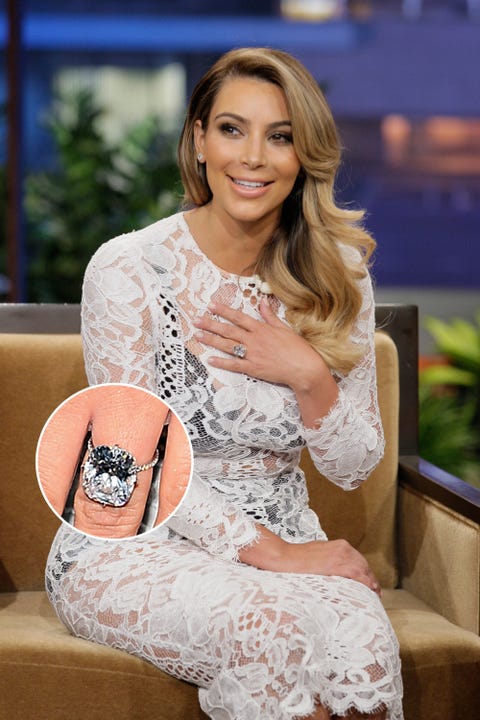 Kim Kardashian
With 15 carats and big enough to be seen from Venus (probably), Kim K's ring from Kanye is no joke. It's reportedly worth $8 million. YES, SHE WEARS THAT MUCH MONEY ON HER FINGER.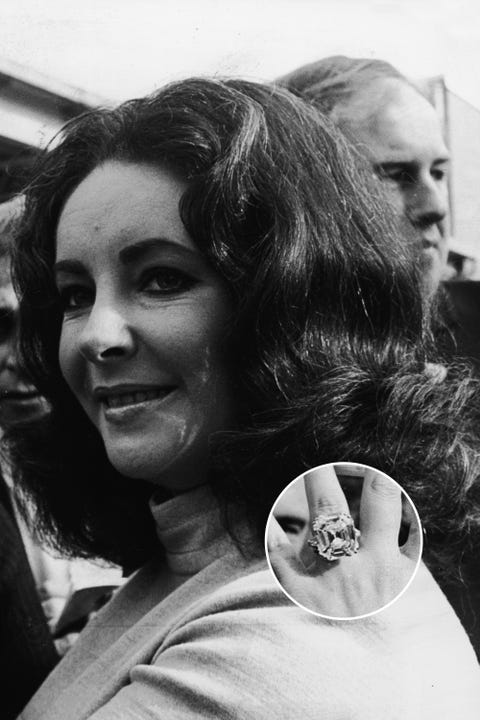 Elizabeth Taylor
Taylor has yet to be out-glammed when it comes to an engagement ring. When engaged to Richard Burton, the icon showed off the blingiest of bling you could ever imagine. Ringing in at 33.19 carats, the stunner is reportedly worth $8.8 million.
This content is created and maintained by a third party, and imported onto this page to help users provide their email addresses. You may be able to find more information about this and similar content at piano.io