40 Pictures of Celebrities as Bridesmaids to Remind You You're Not Alone
This is your official wedding season PSA.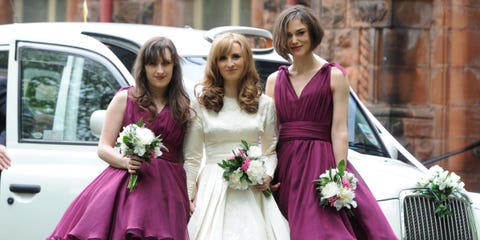 As any good bridesmaid knows, it's not about you—it's about the bride. And yes, this goes even for celebrities. While they're typically in the spotlight, these women stood by the side of their favorite brides to help celebrate their big days, matching dresses and all. Take a look at these star bridesmaids in one of their most special roles, ahead.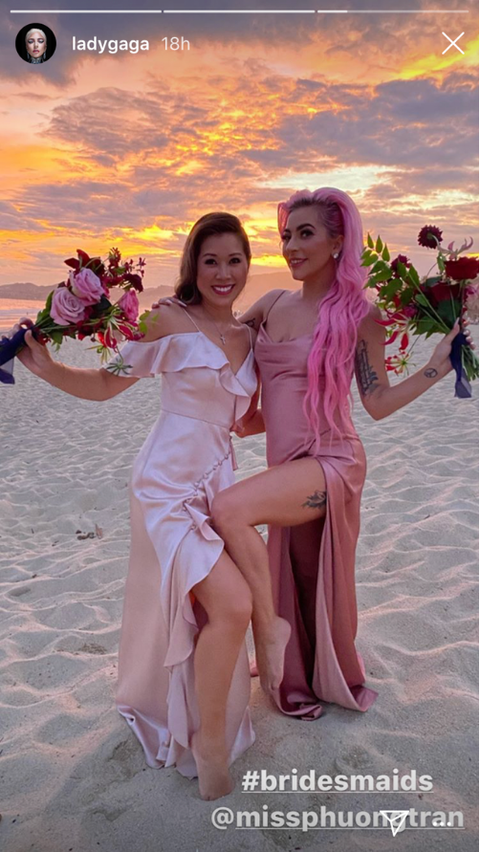 Lady Gaga/Instagram
Instagram
Lady Gaga
A bridesmaid was born (we had to) when Lady Gaga served as a bridesmaid to her longtime makeup artist, Sarah Nicole Tanno. She gave pretty in pink a whole new meaning.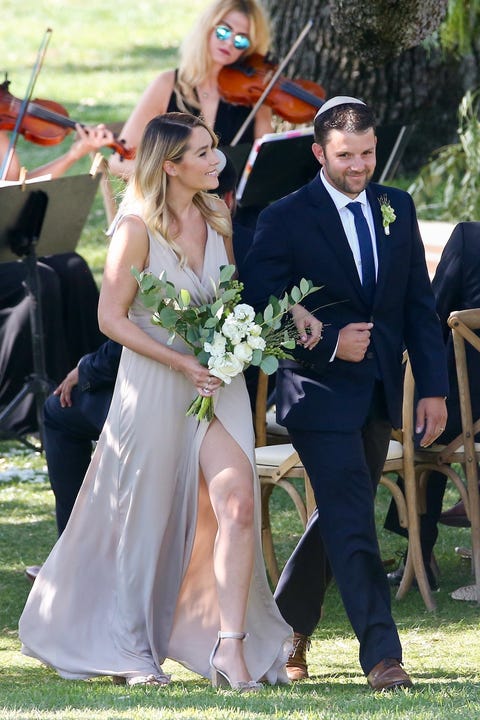 Lauren Conrad
For a friend's wedding where Lo Bosworth was also in attendance, Conrad stepped out in a tasteful taupe gown. It was one of Conrad's first outings since giving birth to her son in July.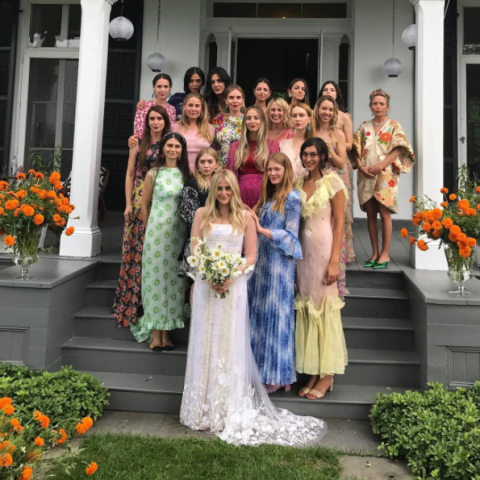 Mary-Kate and Ashley Olsen
Mary-Kate and Ashley's friend avoided the mayhem often involved in assigning a particular dress style or color for her bridesmaids by simply telling her bridal party to wear florals. The Olsens, obviously, did not disappoint.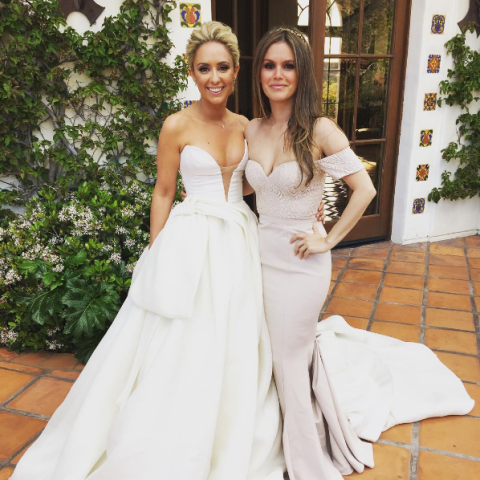 Rachel Bilson
No acid green gunnysacks here. For her best friend's wedding in southern California, Bilson was blessed to wear a pale pink off-the-shoulder gown over which she layered a cape. Hmm, wonder what she'll choose should she ever decide not to be #alwaysabridesmaid, as she captioned her snap.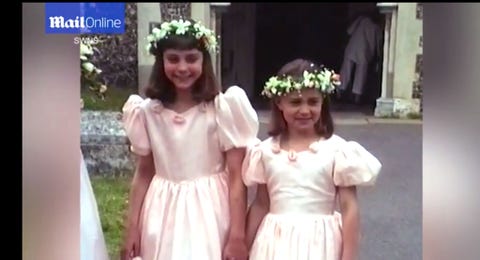 Kate and Pippa Middleton
In video obtained by the Daily Mail, the Duchess of Cambridge, then 9, and her sister, then 7, can be seen acting as (somewhat fidgety) bridesmaids at their uncle Gary Goldsmith and Miranda Foote's 1991 wedding. Pippa apparently knew what was up with flower crowns...even then.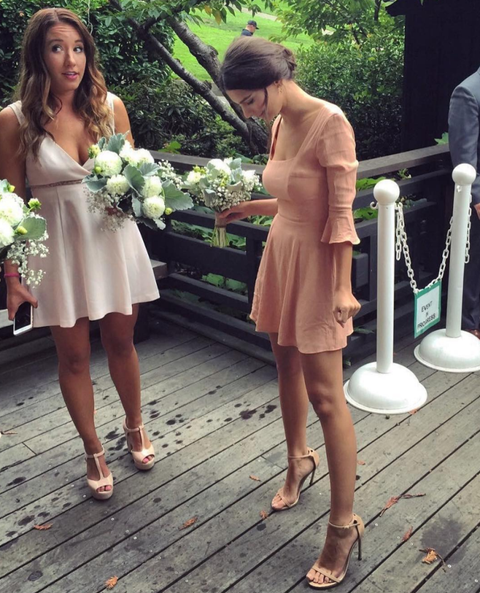 Emily Ratajkowski
The actress wore a bell-sleeved mini-dress for her friend's wedding, captioning the photo she posted to Instagram with a simple: "Bridesmaids." If only all bridesmaids dresses could be so on-trend.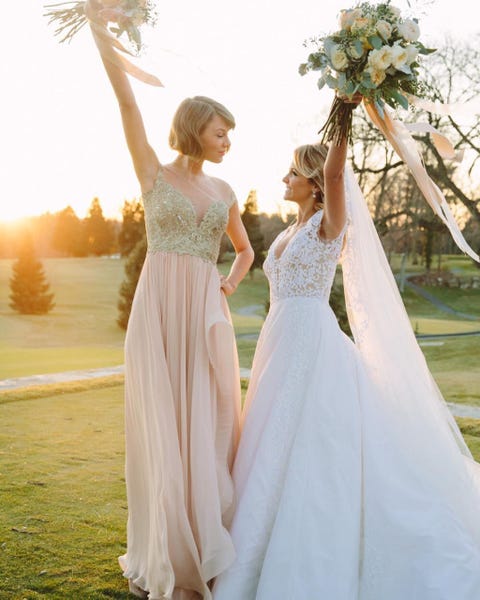 Taylor Swift
Dressed in a stunning blush Reem Acra gown, Taylor Swift made a beautiful maid of honor at her childhood bestie Britany Maack's Pennsylvania wedding on February 20, 2016. The pop star shared a sweet message Instagram that read: "I met her when I was 10 days old, and him in kindergarten. Now they're married and I'm the happiest maid of honor ever. Congratulations @britmaack and Ben!"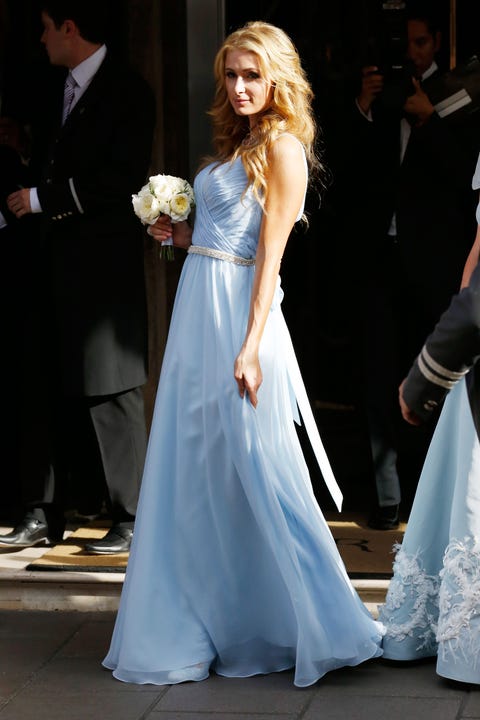 Paris Hilton
The businesswoman and DJ looked beautiful in this light blue Dennis Basso gown for her sister Nicky's wedding at Kensington Palace. #FitforRoyalty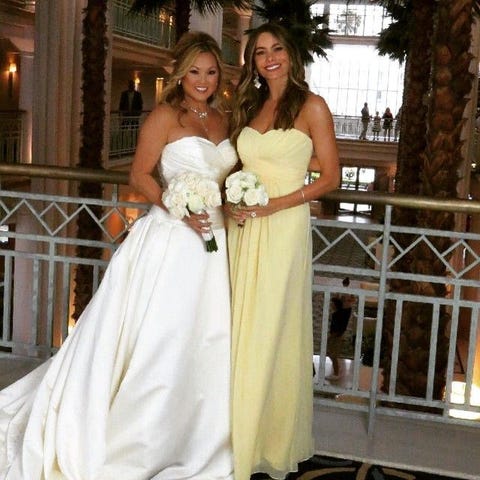 Sofia Vergara
The actress took a break from planning her own nuptials with Joe Manganiello to be a bridesmaid in her friend's wedding. We're fairly certain no one else could make pale yellow look this good.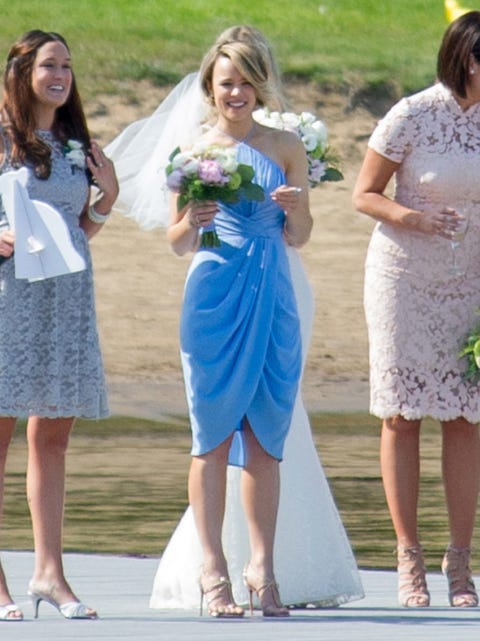 Rachel McAdams
The actress wore a pale blue halter dress at her sister Kayleen's wedding in Canada. The bridesmaid teared up quite a bit as her sis walked down the aisle. #AlltheFeels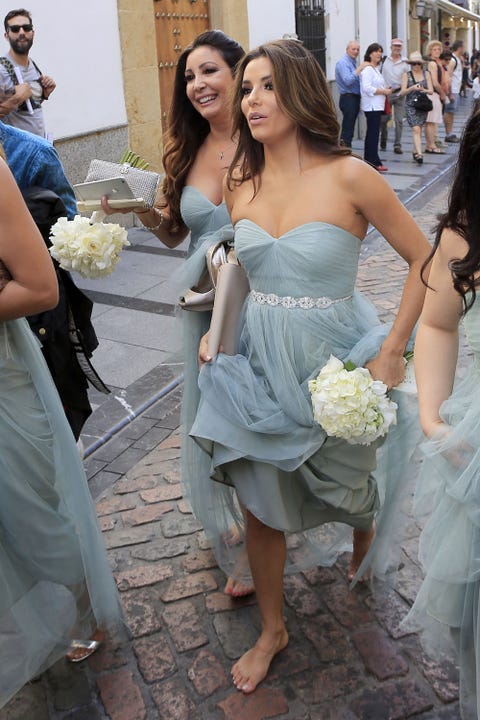 GTRES/FAMEFLYNET PICTURES
Eva Longoria
The actress was seen walking down the streets of Spain barefoot (noooo) in this gorgeous, strapless tulle gown (yessss) for the wedding of her friends Alina Peralta and Manuel Gutierrez in Cordoba, Spain.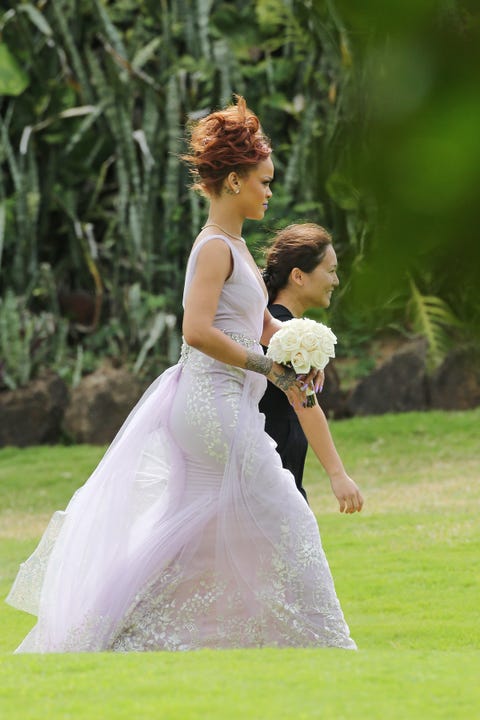 Rihanna
Rihanna wore this long lilac number for her assistant Jennifer Morales' wedding in Honolulu on April 20, 2015.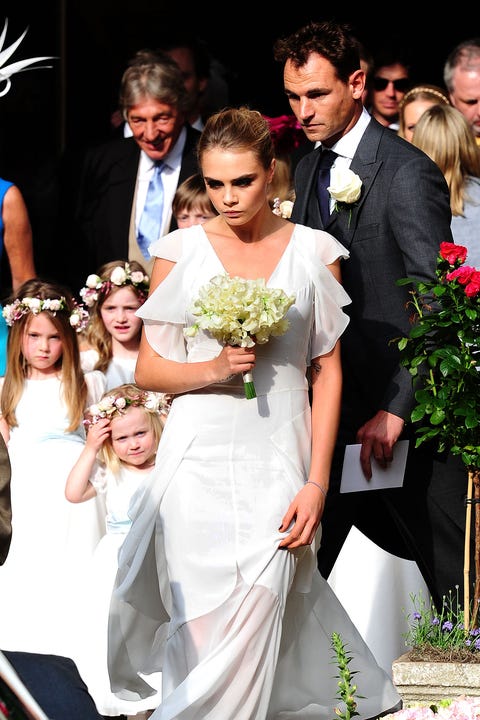 Ian West - PA Images
Getty Images
Cara Delevingne
The actress/model wore a Chanel Couture dress while acting as the maid of honor for her sister's wedding in 2014. (She was reportedly one of 17 bridesmaids. DANG.)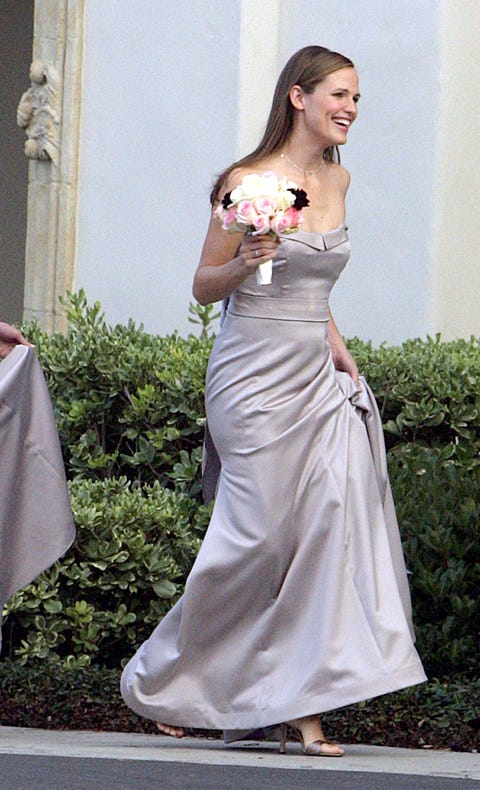 Jennifer Garner
The actress wore this lilac strapless gown for her assistant's wedding in 2006.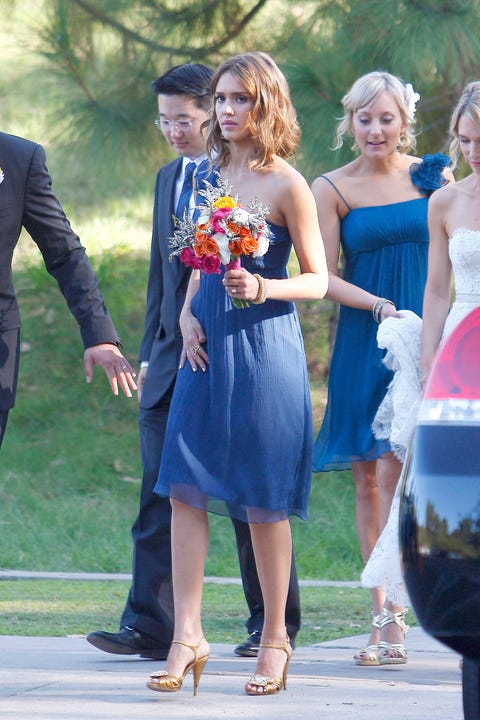 Jessica Alba
The actress wore this blue dress as her husband, Cash Warren, served as best man while she served as a bridesmaid for their friend's nuptials in 2010.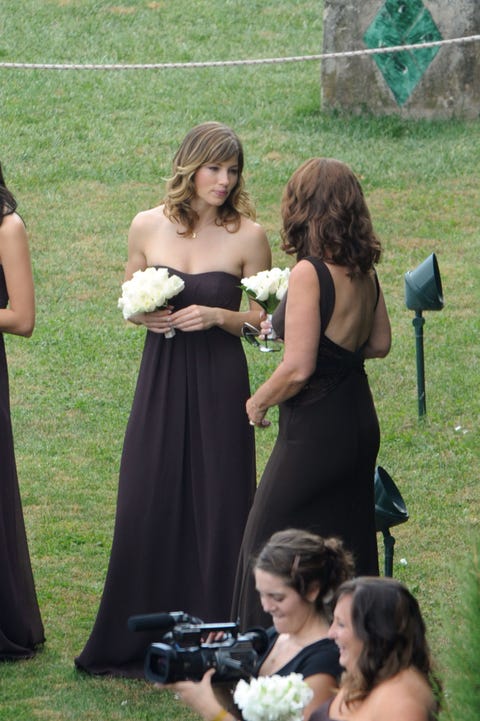 Jessica Biel
Reunion time! The actress wore this strapless gown at the 2008 wedding of her 7th Heaven co-star Beverley Mitchell.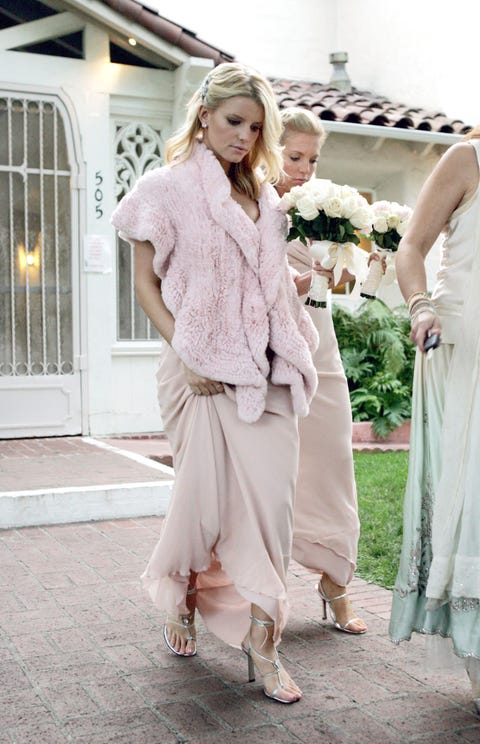 Jessica Simpson
The singer was stunning in pale pink at the 2004 wedding of sound engineer Sean Sullivan. Fun fact: Justin Timberlake also attended the wedding.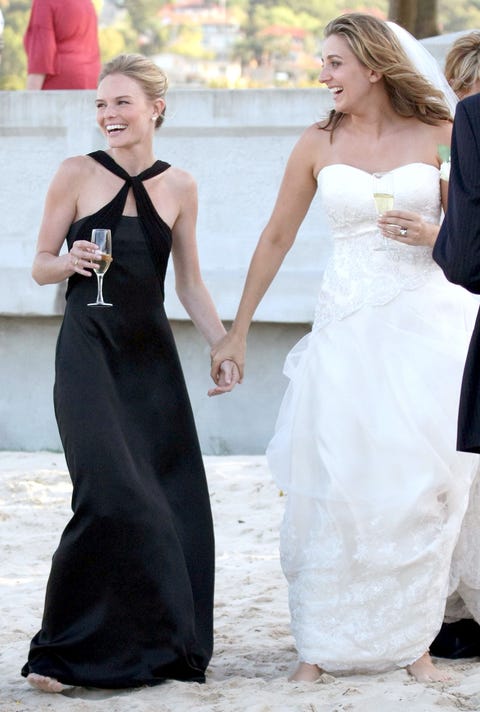 Kate Bosworth
Kate Bosworth helped her friend say, "I do," in Sydney in 2008. (Champagne really helps.)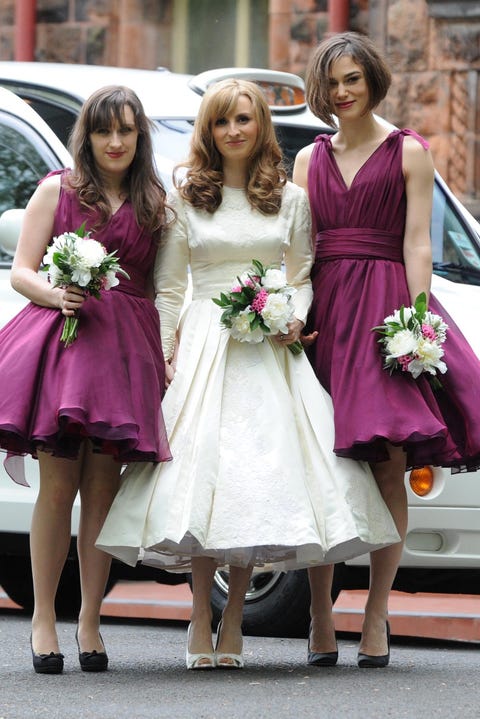 Keira Knightley
The British actress was a bridesmaid to her (now) sister-in-law Kerry Nixon, who married Knightley's brother Caleb in Glasgow in 2011.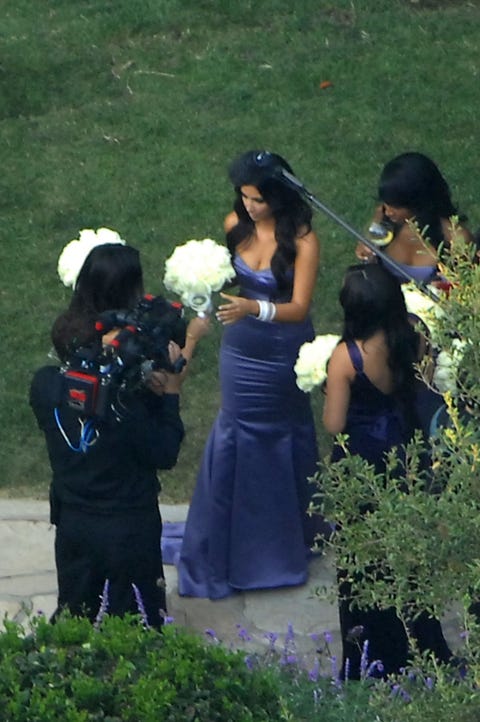 Kim Kardashian
The E! reality star looked beautiful in this purple gown at the wedding of her sister Khloé Kardashian in 2009.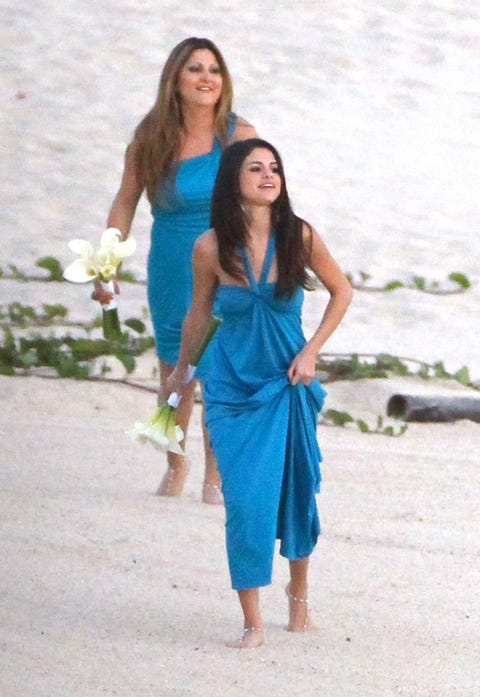 Selena Gomez
Selena kept it blue and tropical for a Mexican beach wedding in 2011. (J. Biebs was her date, which is kind of nuts when you think of how long ago that was.)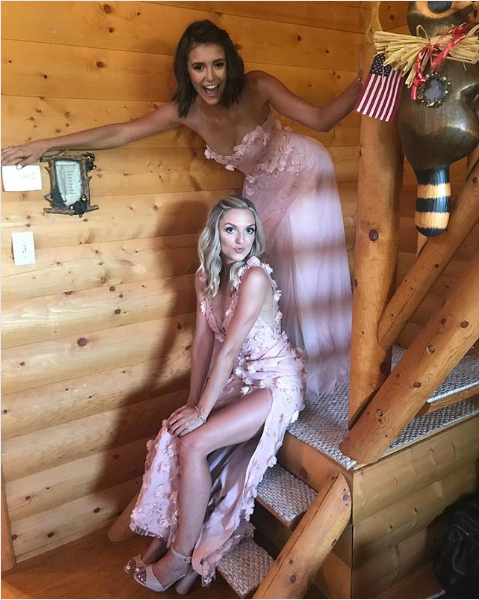 Nina Dobrev/Instagram
Instagram
Nina Dobrev
Dobrev wore a blush-pink bridesmaid dress to BFF Julianne Hough's wedding in July of 2017. The dress is gorgeous, but what she said about Hough on her big day is #goals.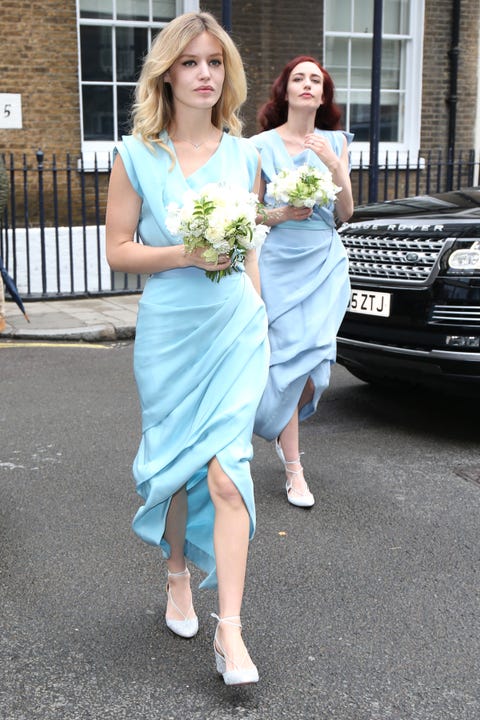 Neil Mockford/Alex Huckle
Getty Images
Georgia May and Elizabeth Jagger
Jagger sisters were there for their mom, Jerry Hall, as bridesmaids at her London wedding ceremony to Rupert Murdoch in 2016.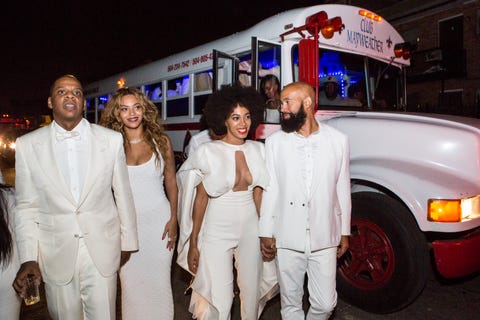 Beyoncé Knowles
Celebrating the marriage of sister Solange to Alan Ferguson in New Orleans, Beyoncé was a vision in white (!) because when you're Beyoncé rules can bend for you.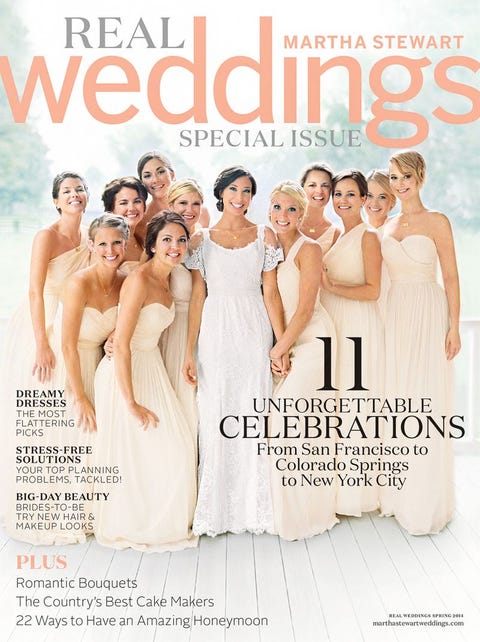 Martha Stewart Real Weddings
Jennifer Lawrence
J-Law (far right rocking the pixie cut) served as a bridesmaid for her now-sister-in-law's special day with Jennifer's brother, Blaine. The wedding was so specular it naturally deserved to be on the cover of Martha Stewart Real Weddings.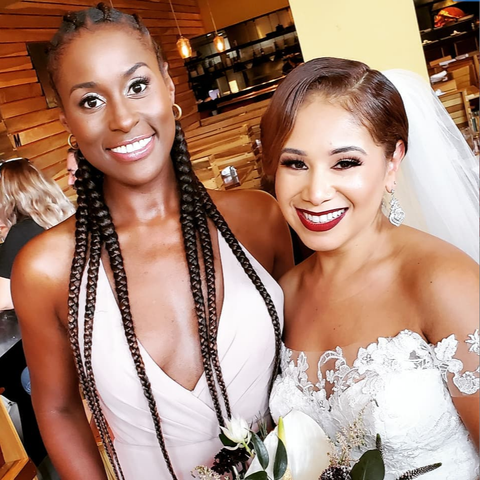 Issa Rae/Instagram
Instagram
Issa Rae
Insecure actress Issa Rae glowed in blush-colored gown as a bridesmaid for her longtime friend's wedding.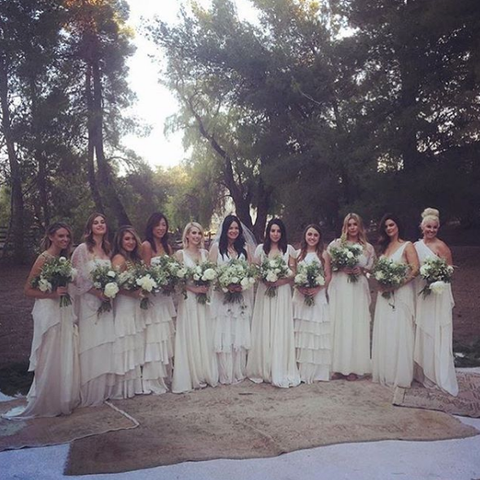 Instagram/Emma Roberts
Instagram
Emma Roberts
American Horror Story star Emma Roberts supported fashion designer friend Kara Smith as one of 10 bridesmaids at her wedding in 2015.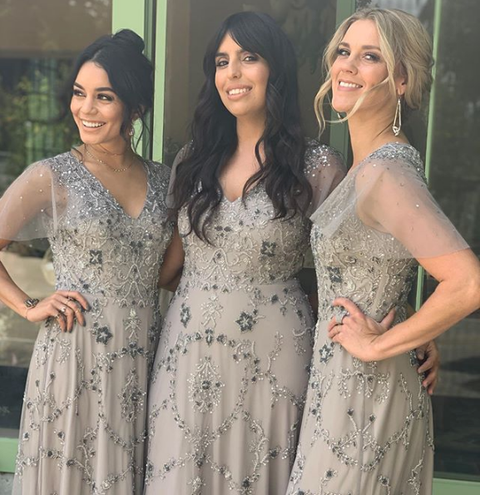 Vanessa Hudgens/Instagram
Instagram
Vanessa Hudgens
Hudgens was a bridesmaid at Pretty Little Liars star Brant Daugherty's wedding to Kimberly Hidalgo in June. Her High School Musical co-star, Ashely Tisdale, was also a bridesmaid, so uh, "Go Wildcats!"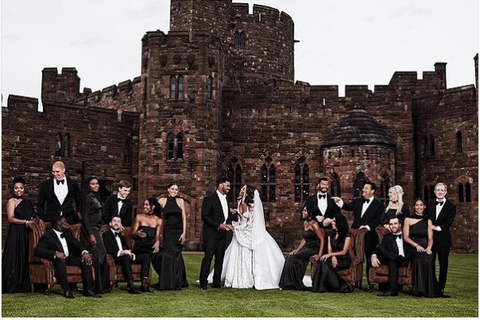 Russell Wilson/Instagram
Instagram
Kelly Rowland
Rowland wore a custom Michael Costello black strapless dress for Ciara and Russell Wilson's wedding back in 2016.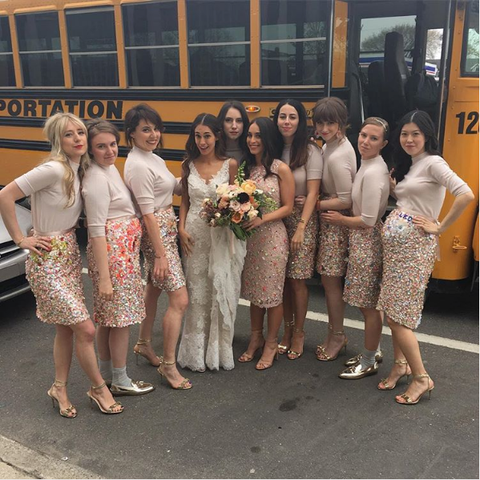 Lena Dunham/Instagram
Instagram
Lena Dunham
Dunham and her fellow bridesmaids wore possibly the best skirt ever from J.Crew at the wedding for Dunham's childhood friend, Audrey Gelman.
This content is created and maintained by a third party, and imported onto this page to help users provide their email addresses. You may be able to find more information about this and similar content at piano.io