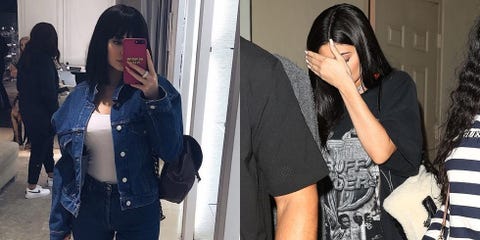 Kylie Jenner was masterful at hiding her pregnancy. Here's everything the star was spotted in over the nine months in question.
Kylie Wore a loose t-shirt while leaving a movie theater in Los Angeles in August.
Kylie was already opting for loose t-shirts in July.
Kylie wore this striped dress during her first trimester.