Editors handpick every product that we feature. We may earn commission from the links on this page.
7 Cool Instant Cameras for When You Want Actual, Physical Pics
Not your parents' Polaroid.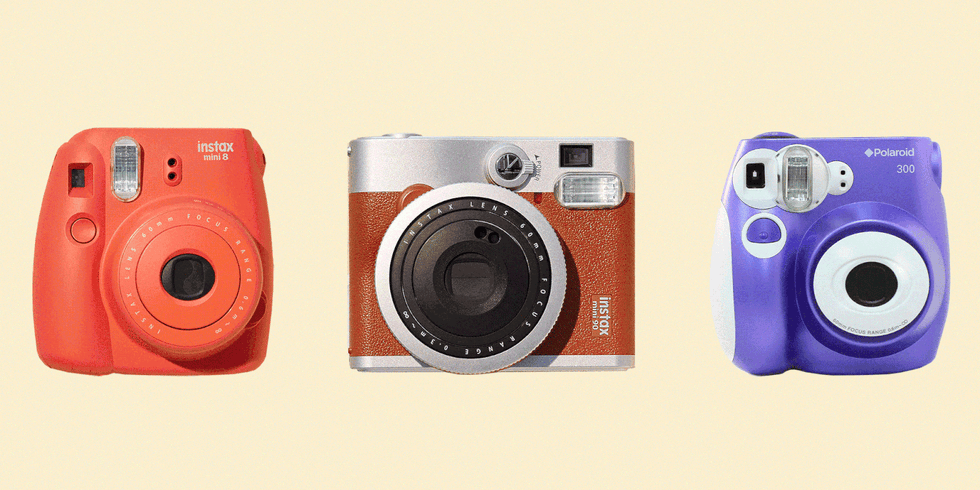 Whether you grew up with boxes of yellowing Polaroid pics around the house or recognize instant photos because you came of age in the era of Taylor Swift's 1989, vintage shake-and-go photos have achieved icon status. Here, our top picks for the latest instant camera models.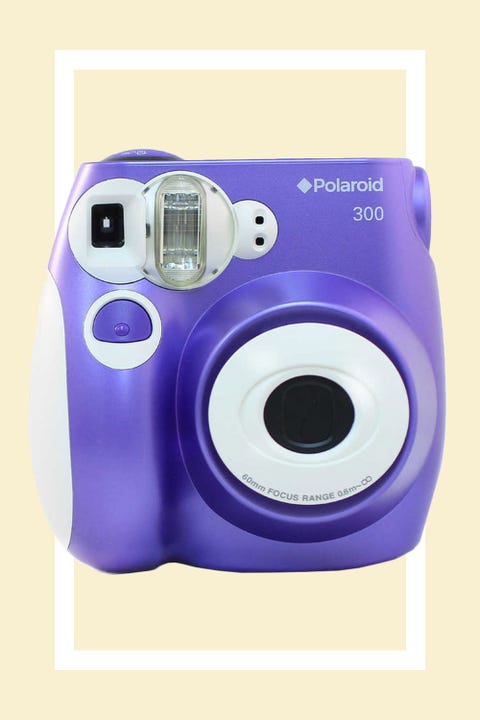 The New Classic
An updated version of the snap-and-print camera your parents came to love, with super sharp color and four scene settings to help you shoot during the day and at night without sacrificing image quality.
Polaroid 300 Instant Camera, $80; target.com.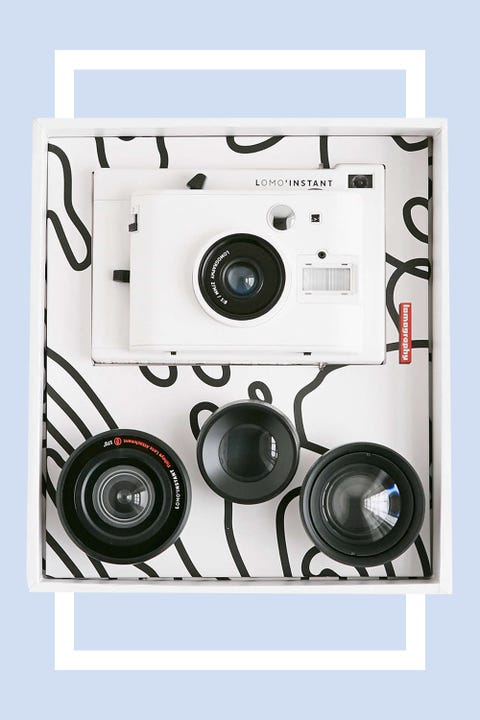 Experimental Options
If you're looking to get creative with your shots, go for the sheer range of options that Lomograpy offers. Play with the feature that allows you to combine multiple photos in one printed frame, or pick and choose from the different angled lenses in the set and the multiple shooting modes.
Lomography Lomo'Instant Camera and Lens Set, $129; amazon.com.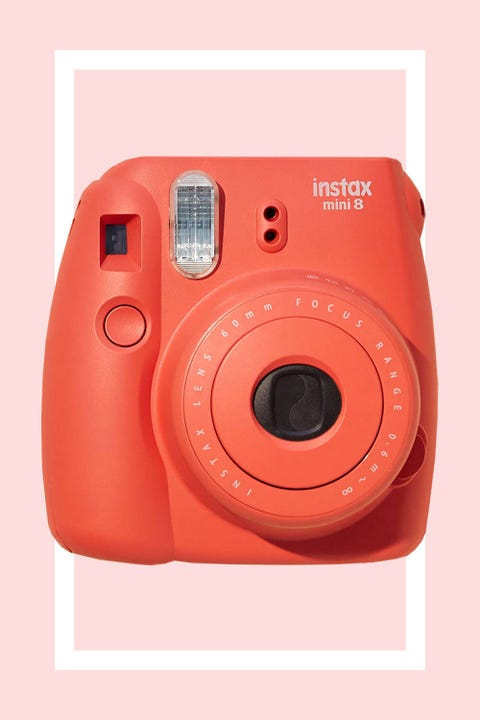 Bang for Your Buck
The newest of Fujifilm's rainbow assortment of cameras is super portable and easy to grip in your hands. Plus, the primo photo quality is not so shabby for a camera under $100.
Fujifilm Instax Mini 8 Instant Camera, $70; urbanoutfitters.com.
Super Kawaii
Honestly, what could be better than a retro camera that speaks to your childhood love of Hello Kitty? One that has a smart modern update: This model comes complete with a selfie mirror for us millennials. (It also doubles as a great first camera for nieces and nephews when you're stumped for holiday gifts.)
Fujifilm Instax Hello Kitty International Instant Film Camera, $72; amazon.com.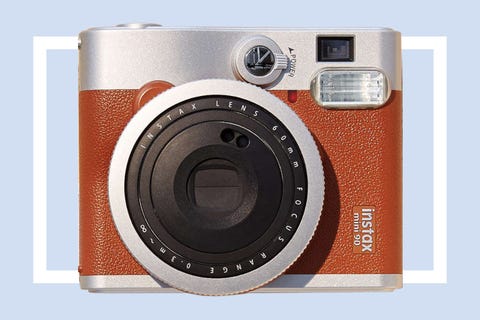 Easily Intuitive
The smart features on this compact camera—with a sizable LCD screen—are definitely worth the splurge. This Instax Mini detects surrounding brightness to automatically adjust to light, and there's even a kid's mode designed to capture fast-moving subjects.
Fujifilm Instax Mini 90 Neo Classic Camera, $200; urbanoutfitters.com.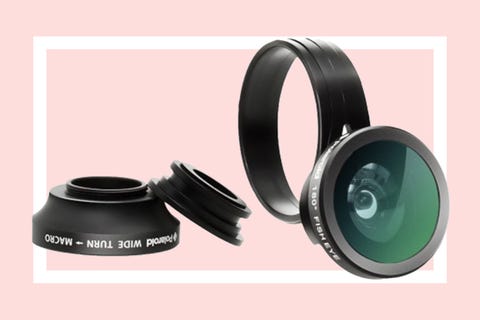 Snappy Phone Candy
When you want to snap instant photos on your phone without having to lug around a full-on camera, look to these new clip on lenses from Polaroid. There's a fish eye camera that shoots a 180 degree field of view, plus a wide angle lens for landscapes and a high-focus 10X macro lens for super detailed brunch shots.
Polaroid 3-in-1 Clip-On Camera Lenses, $14; amazon.com.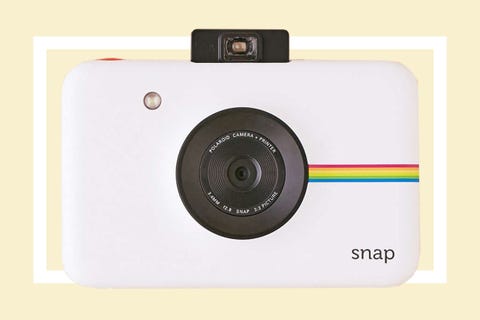 Built-In Filters
Not only can you toggle between color modes on this model (like instant photo filters), but the photos come with adhesive backing so they're primed and ready to stick on your bedroom wall.
Polaroid Instant Snap Digital Camera, $100; urbanoutfitters.com.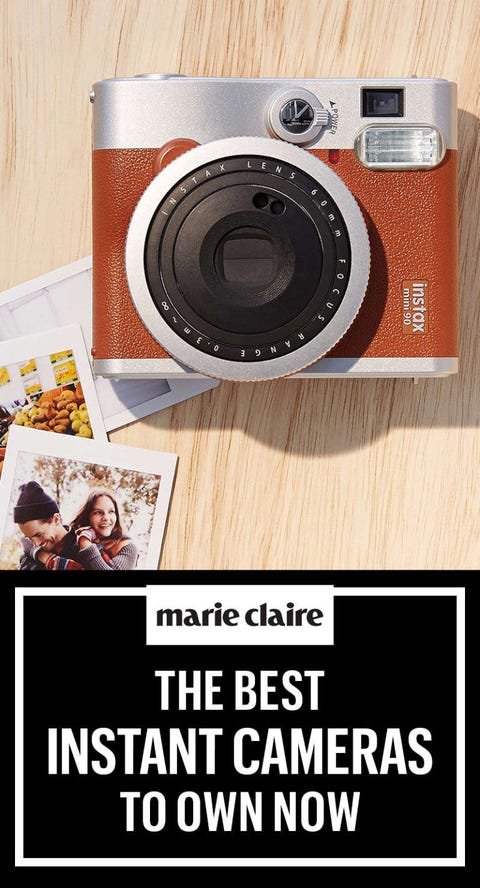 Pin for later!
Bookmark these for your next pay day.
This content is created and maintained by a third party, and imported onto this page to help users provide their email addresses. You may be able to find more information about this and similar content at piano.io