Memorable Oscar Dresses
With the Oscars right around the corner, we compiled a list of the best (and not quite so wonderful) red carpet looks.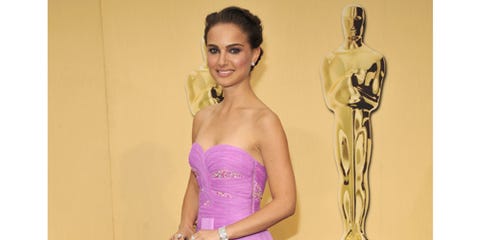 With the Oscars right around the corner, we compiled a list of our favorite (and not so favorite) red carpet looks.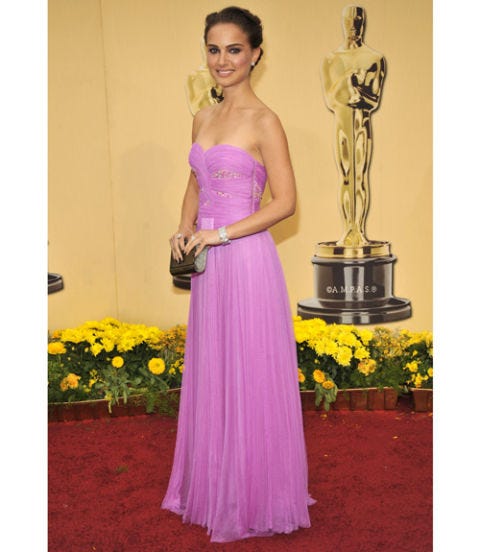 Natalie Portman, 2009
The starlet had that Grecian goddess appeal in a refreshing, pink Rodarte strapless gown.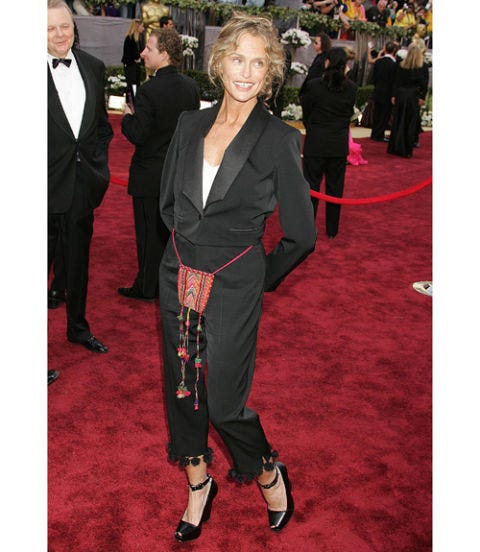 "Jeffrey Mayer/WireImage"
Lauren Hutton, 2006
Maybe the former model-turned-actress' beauty is timeless, but her beaded-fanny-pack purse was way past its due date.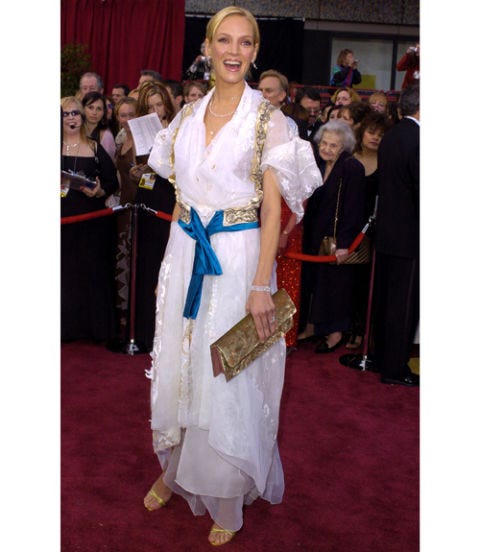 Uma Thurman, 2004
This bucolic-beer-garden-gown landed the usually jaw-dropping actress a spot on several "worst dressed" lists.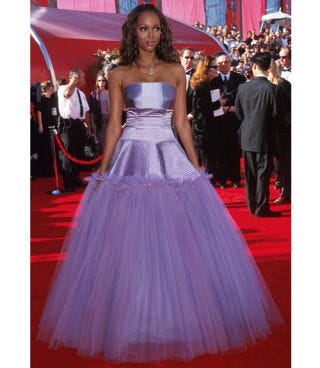 Tyra Banks, 2000
The model-turned-actress got a little too Mattel in a purple tulle gown.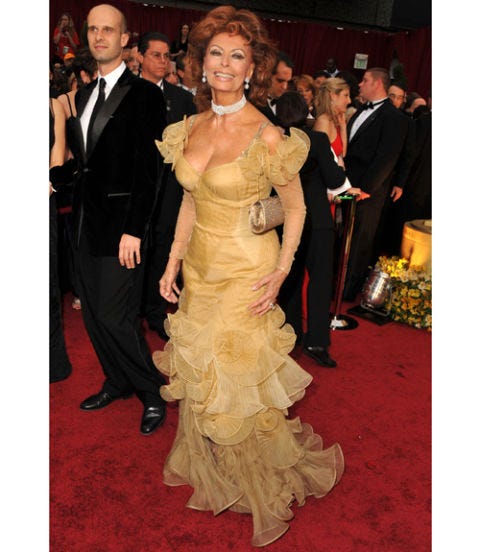 "Steve Granitz/WireImage"
Sophia Loren, 2009
The Italian actress looked a little bit "ruffled" in a bust-skimming chiffon gown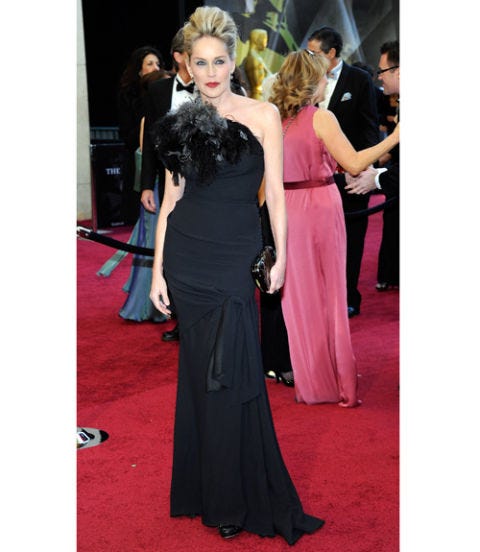 Sharon Stone, 2011
The actress resembled Cruella de Ville in an off-shoulder, black Christian Dior gown and severe updo.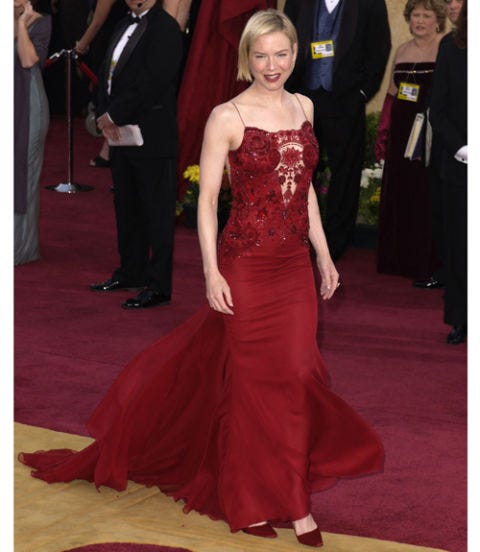 Renee Zellweger, 2003
This red Carolina Herrera gown with an embroidered bodice was an appropriate fit for the actress who was up for an Oscar for her role in Chicago.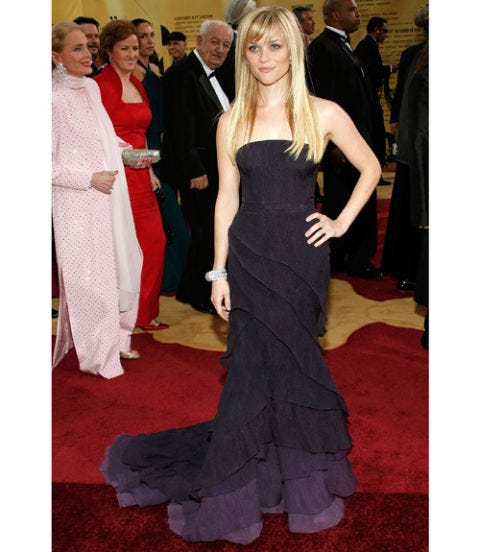 Reese Witherspoon, 2007
The actress was simple, sexy, and elegant in a deep, purple Nina Ricci gown.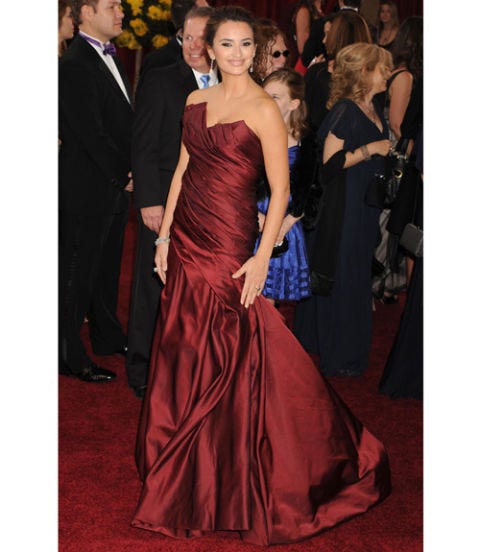 "Jeffrey Mayer/WireImage"
Penelope Cruz, 2010
The Oscar nominee was a stunner in a burgundy Donna Karan satin gown.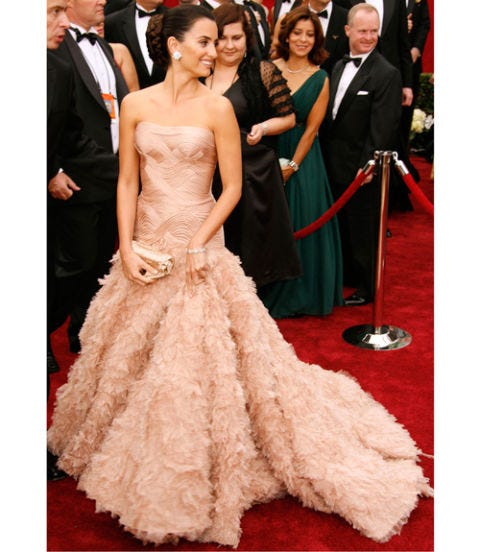 Penelope Cruz, 2007
Up for an Oscar for her role in Volver, the actress resembled Audrey Hepburn in a strapless feathered Versace dress.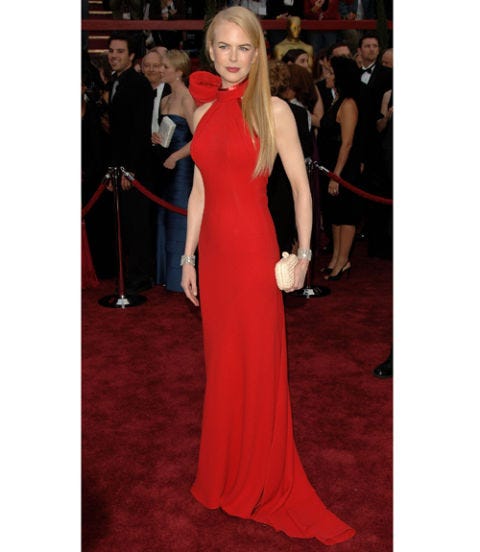 "Stephen Shugerman/Getty"
Nicole Kidman, 2007
The contrast between the actress' blonde hair, pale skin and red Balenciaga gown made a killer statement.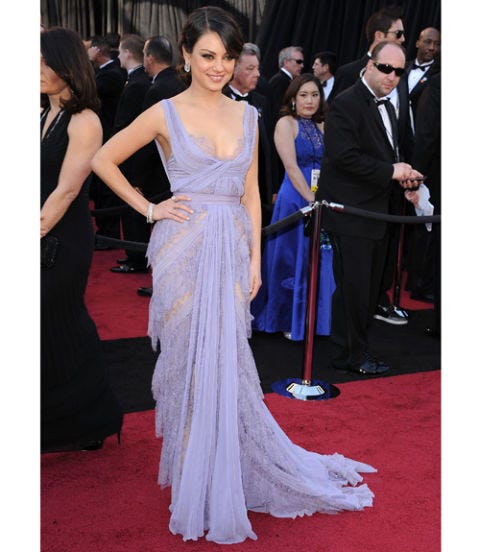 "Steve Granitz/WireImage"
Mila Kunis, 2011
In a '20s-style, tiered semi-sheer Elie Saab Haute Couture dress, the sultry starlet showed off just the right amount of skin.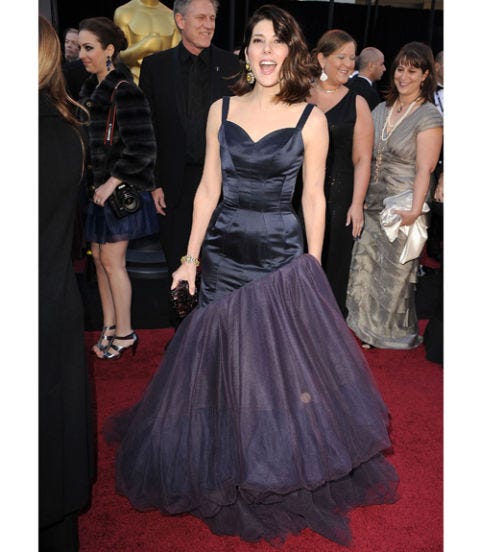 "Steve Granitz/WireImage"
Marisa Tomei, 2011
The actress looked a little uncomfortable in a very tight vintage Charles James gown.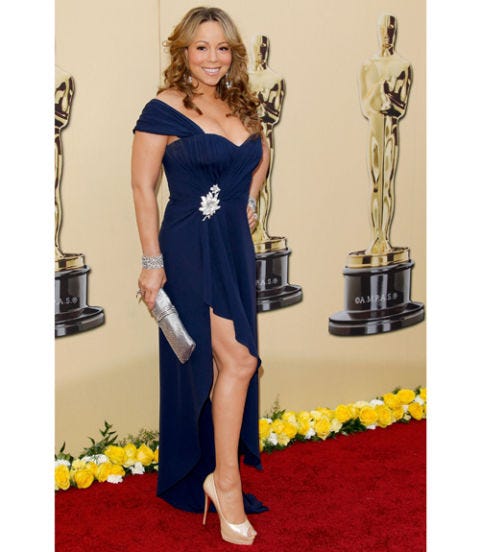 "Alain BENAINOUS/Gamma-Rapho"
Mariah Carey, 2010
The singer-actress was, well, busting out of this skin-tight Valentino number.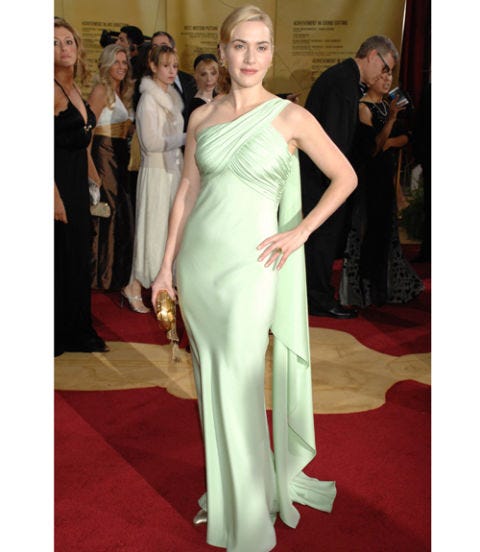 Kate Winslet, 2009
Usually a bombshell on the red carpet, actress' famous curves fell flat in an off-shoulder Yves Saint Laurent gown.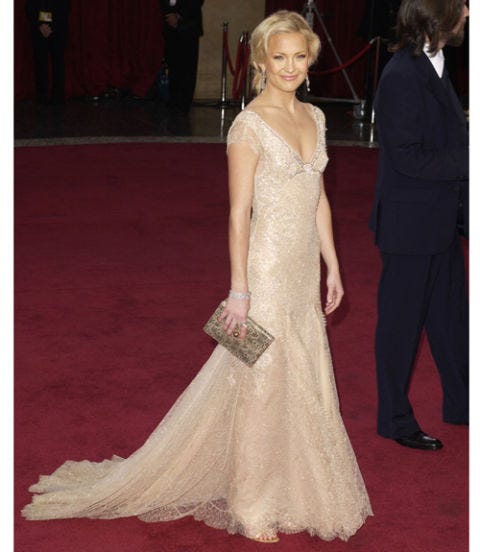 Kate Hudson, 2003
The fun actress transformed into a mesmerizing beauty in flesh-colored Versace gown with an intricate lace bodice hand-sewn by Donatella herself.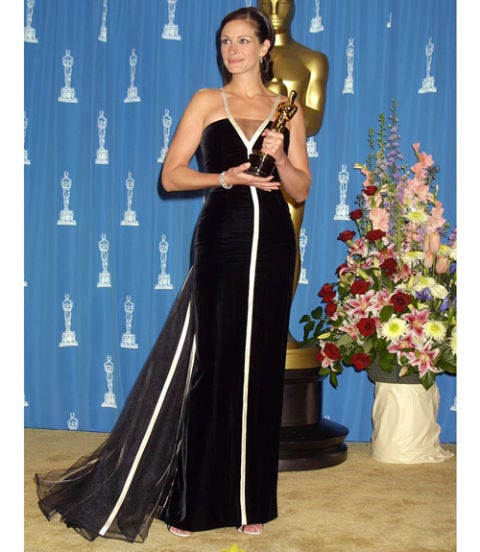 "Terry McGinnis/WireImage"
Julia Roberts, 2001
With that trademark smile, the actress could not have looked better in this classic white and black Valentino dress when she accepted her first golden statue for "Best Actress" in Erin Brokovich.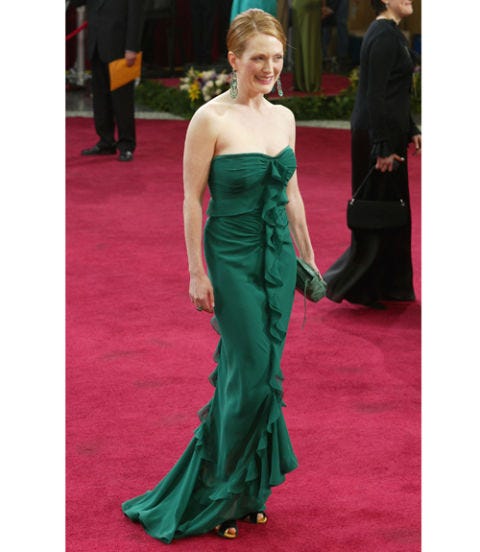 Julianne Moore, 2003
This green Yves Saint Laurent gown was an impeccable complement to the actress' trademark red locks.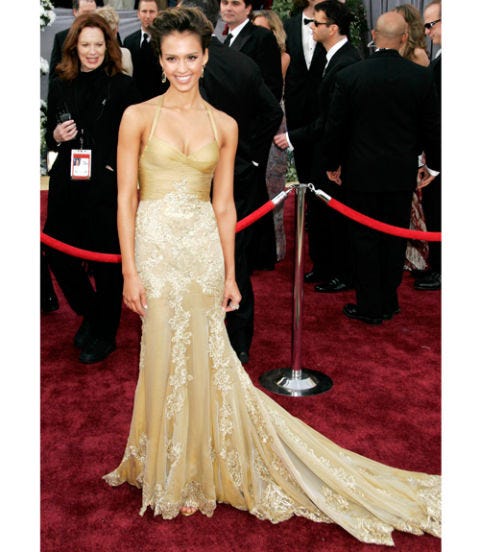 Jessica Alba, 2006
The fresh-faced actress was glamorous in a lace-embroidered Versace gown.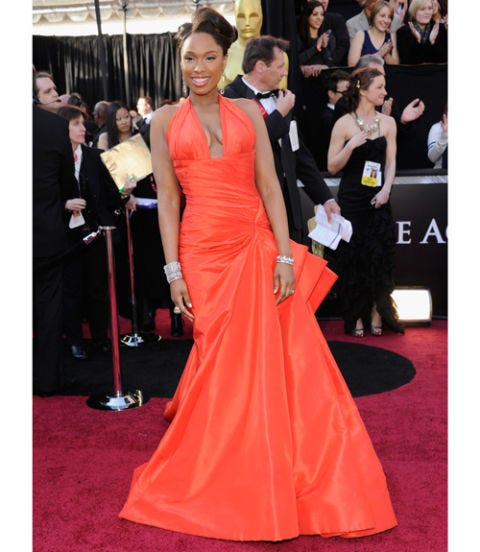 Jennifer Hudson, 2011
After losing a remarkable 80 pounds since her last Oscar snag for Dream Girls in 2007, the singer-turned-actress was confident in a form-fitting orange Versace gown three years later.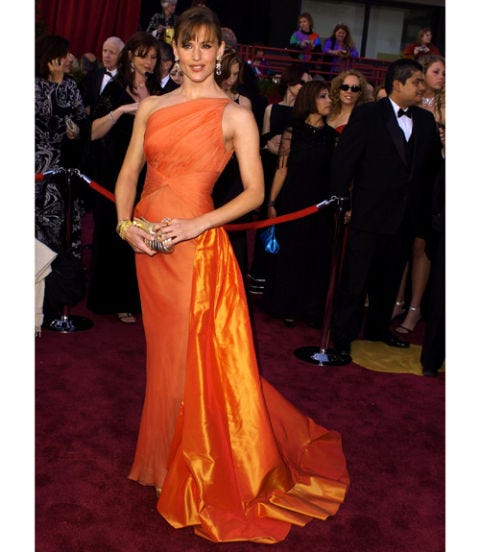 Jennifer Garner, 2004
Showing off those toned arms in a one-shoulder orange vintage Valentino gown, the actress made her mark on the red carpet.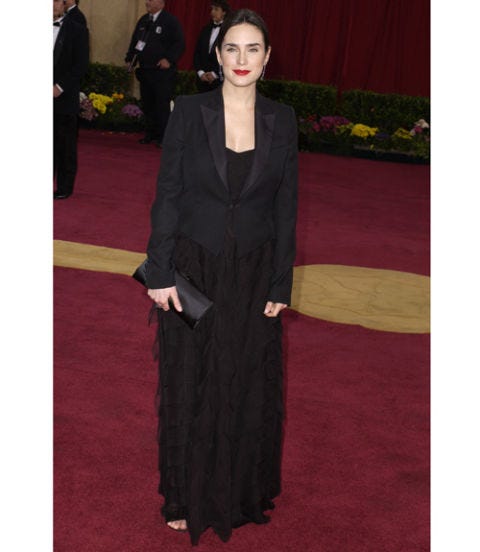 Jennifer Connelly, 2003
The actress looked as if she was swamped by a heaping bulk of black fabric, don't you think?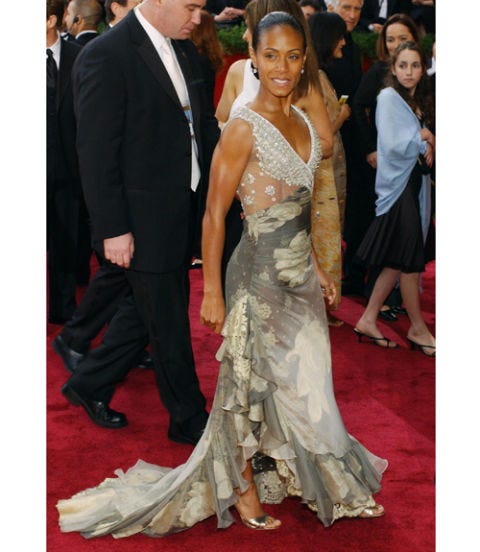 Jada Pinkett Smith, 2004
This bizarre jewel-camo hybrid dress did not do the actress any justice.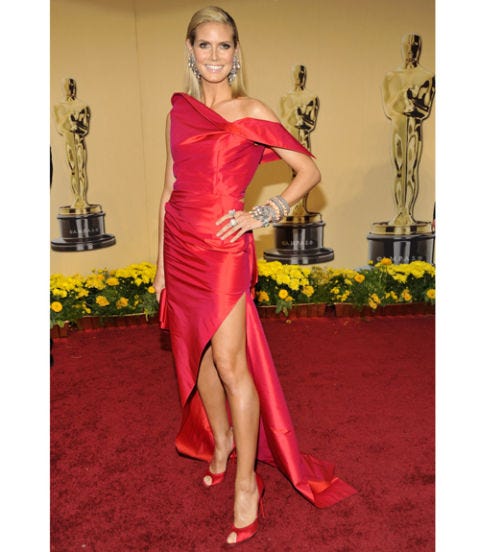 Heidi Klum, 2010
When you got it, you don't always have to flaunt it! The supermodel showed off some leg in this '80s style high-slit Roland Mouret dress.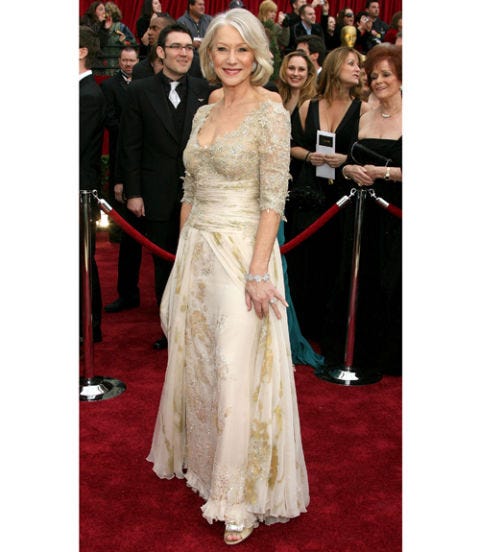 Helen Mirren, 2007
At 61, the Best Actress winner for the film, Queen, still looked phenomenal in a stunning Christian Lacroix gown.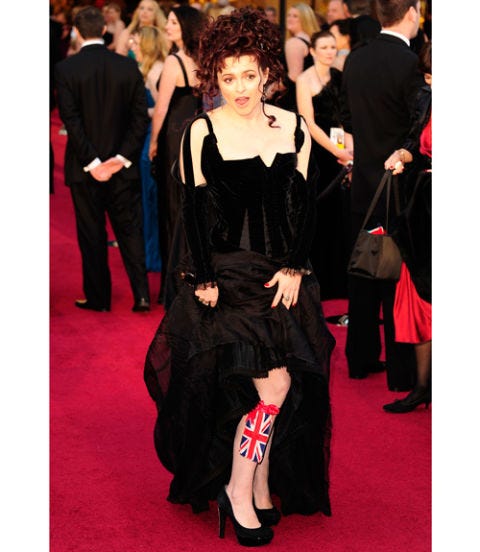 Helena Bonham Carter, 2011
Even with the patriotic accents, the eccentric actress was surprisingly put-together in a black Colleen Atwood gown.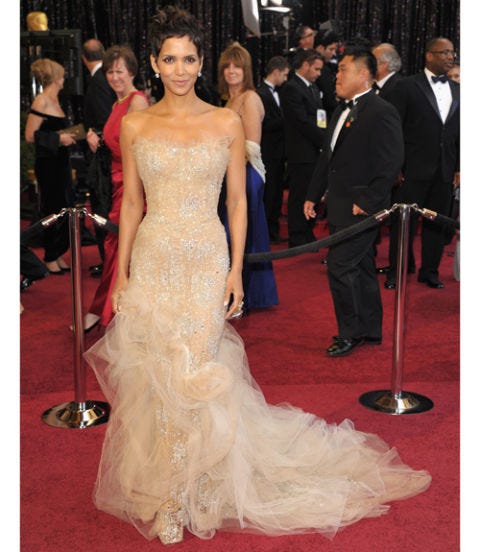 Halle Berry, 2001
Behind every epic dress, there are epic proportions. The actress made red carpet history in a semi-sheer net Elie Saab couture gown, leaving just enough to the imagination.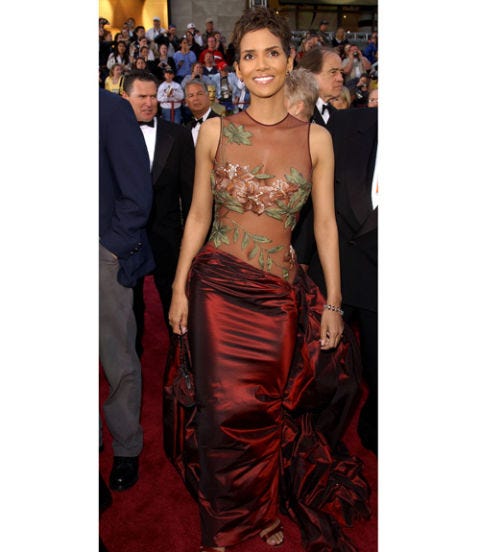 Halle Berry, 2011
A veteran on the red carpet, it did not take much for this actress to turn heads in a simple, nude Marchesa dress.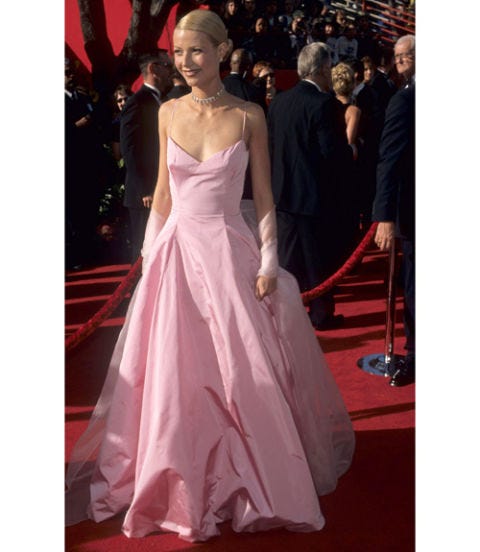 Gwyneth Patrow, 1999
This fairytale pink Ralph Lauren dress could not have been more perfect for the first time Oscar winner.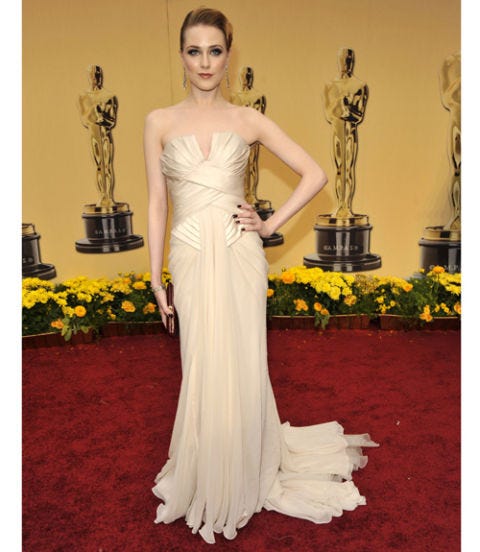 Evan Rachel Wood, 2009
The actress was a timeless beauty in a simple, deco-inspired Elie Saab Haute Couture gown.
This content is created and maintained by a third party, and imported onto this page to help users provide their email addresses. You may be able to find more information about this and similar content at piano.io