Editors handpick every product that we feature. We may earn commission from the links on this page.
Where to Shop Online for Your Next Pair of Eyeglasses
Browse from the comfort of your home!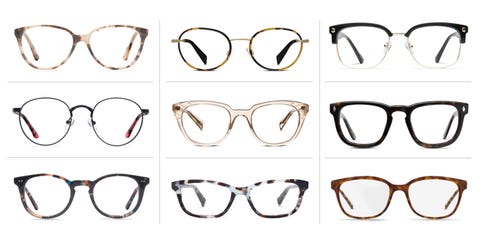 Anyone who wears glasses is familiar with the drill: You complete the eye exam, choose a pair of glasses, talk insurance, and cough up hundreds of dollars. It's not exactly a glamorous process. But there is another way! Shopping online for your new specs has become so much easier in the past few years, and not to mention shockingly affordable in comparison. We've made it even simpler by rounding up the best sites here, from specialty brands to discounted big-name designers.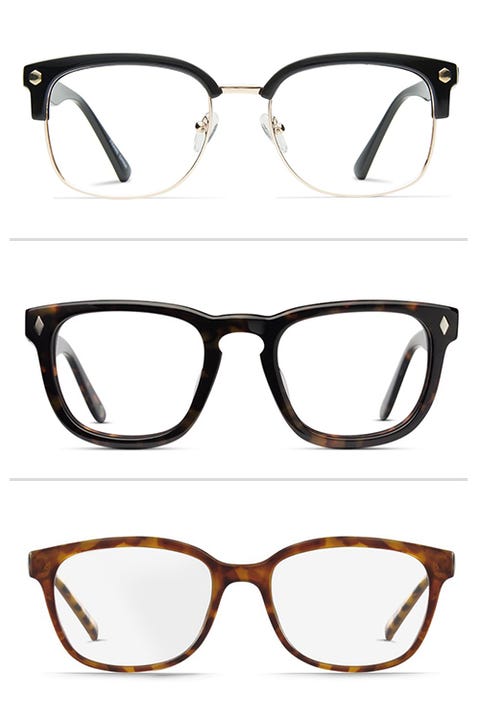 From top: $89, glassesusa.com; $89, glassesusa.com; $68, glassesusa.com
GlassesUSA is the one-stop shop for a little bit of everything. They carry both designer and discount frames, so there's a pair that fits every budget. The site also features a fun try-on system that lets you upload a picture online, choose your frames, and then virtually preview how the style will look on your face.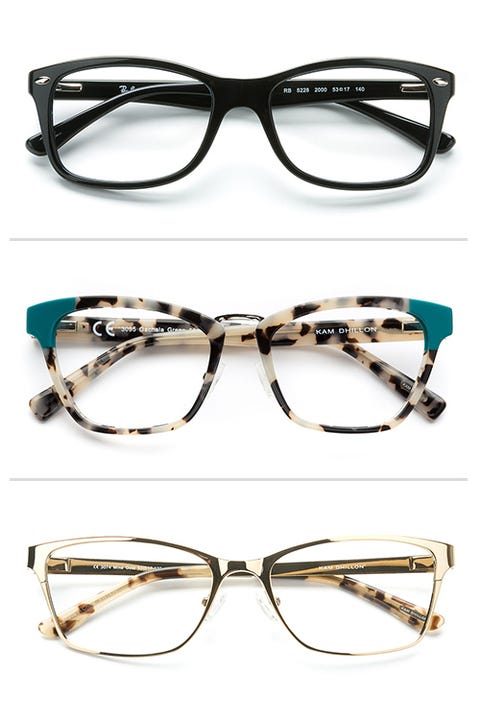 From top: $180, coastal.com; $85, coastal.com; $95, coastal.com
Coastal combines designer names with their own in-house brands to bring you an extensive selection all in one place. Don't worry about getting overwhelmed, though, because their MyFit system uses the dimensions of your current glasses to show you the best options for your face. There are plenty of both quirky and classic options, all at a great price, and they'll even give you a credit when you donate an old pair.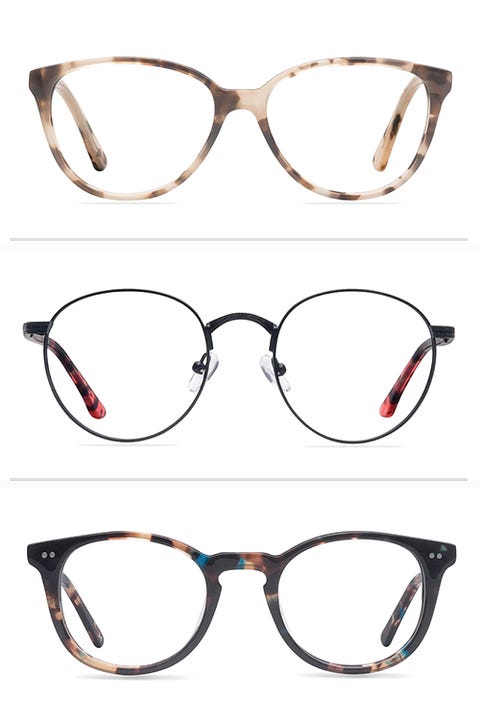 From top: $39, eyebuydirect.com; $32, eyebuydirect.com; $70, eyebuydirect.com
If you're on a tight budget but still want something fun and trendy, then don't miss EyeBuy Direct. Their glasses start as low as $6 (seriously) and go up for each lens customization. This is also a great option if you're looking to expand your collection to a second or third pair. Now you can fearlessly try out a new color!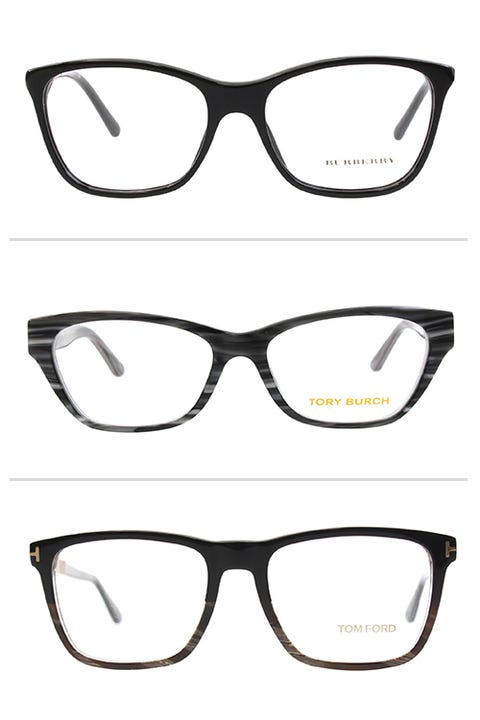 From top: $125, eyewearconnection.com; $105, eyewearconnection.com; $179, eyewearconnection.com
With Eyewear Connection, you can forget about paying full price for designer names. Scoop up your dream glasses for less with their selection of Prada, Chloe, Dolce&Gabbana frames, and more! The price doesn't include the cost of lenses, but even so, you'll still save hundreds online compared to shopping at a brick-and-mortar boutique.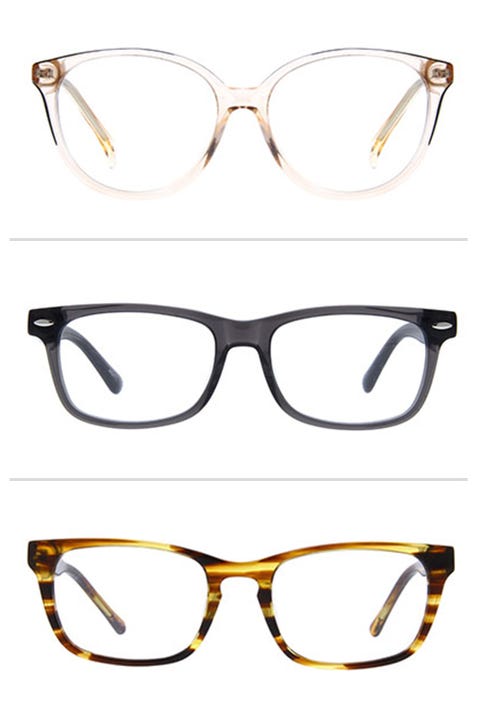 From top: $19, zennioptical.com; $20, zennioptical.com; $24, zennioptical.com
Zenni Optical is another great place to shop for glasses on a budget. Or, when you really just want a fun new pair. The average frames cost less than $30, and that even includes basic lenses. (However, you can upgrade for an additional charge.) There's plenty of classic and unique options, along with trendy sunglasses at the same affordable price point. We love how their online virtual try-on system automatically updates as you scroll.
This content is created and maintained by a third party, and imported onto this page to help users provide their email addresses. You may be able to find more information about this and similar content at piano.io