The Incredible Women Changing Fashion Week Forever
Because enough is enough already.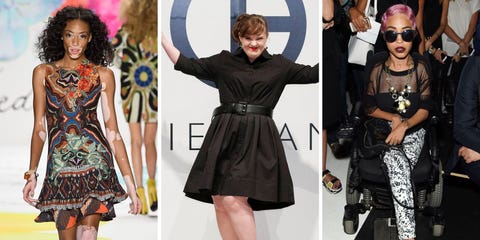 There's so much to love about New York Fashion Week, but unlike all of its admirers, for far too long it's felt exclusive—particularly on the model front. But changing this notion forever are a slew of inspiring women who won't let their wide range of conditions stop them from charging the catwalk. And with NYFW just around the bend, we're celebrating these fierce ladies and the strides they've made for diversity on the runway—and the industry at large.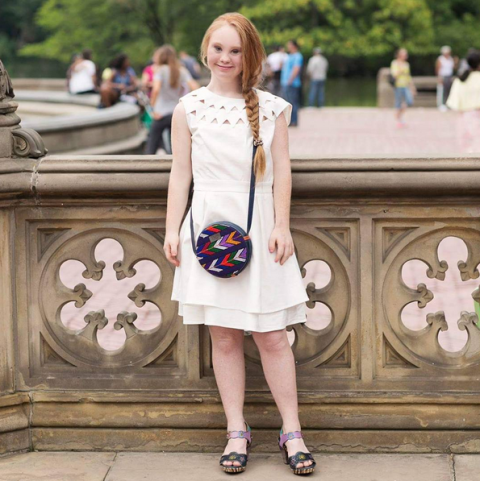 Instagram/@madelinesmodelling_
Stuart, 18, may have Down syndrome, but that hasn't stopped the gorgeous redhead from steadfastly pursuing a modeling career. During this upcoming New York Fashion Week, Stuart—who has garnered over 60,000 Instagram followers—will hit the catwalk for FTL Moda, in association with the Christopher Reeve Foundation.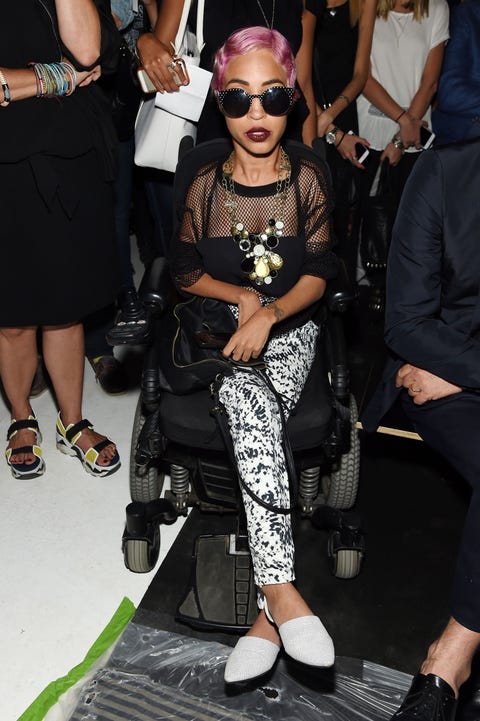 Mercado, who has spastic muscular dystrophy and uses a wheelchair, hasn't hit the runway yet, but having just signed with IMG models who produces NYFW, we have our fingers crossed that she'll hit a catwalk or five in addition to being a front-row fixture.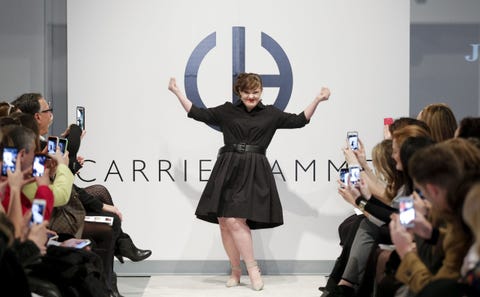 Paving the way for models with Down syndrome (such as the aforementioned Madeline Stuart), the American Horror Story actress was the first-ever runway walker with the condition when she lit up the runway during the Carrie Hammer show at New York Fashion Week back in February.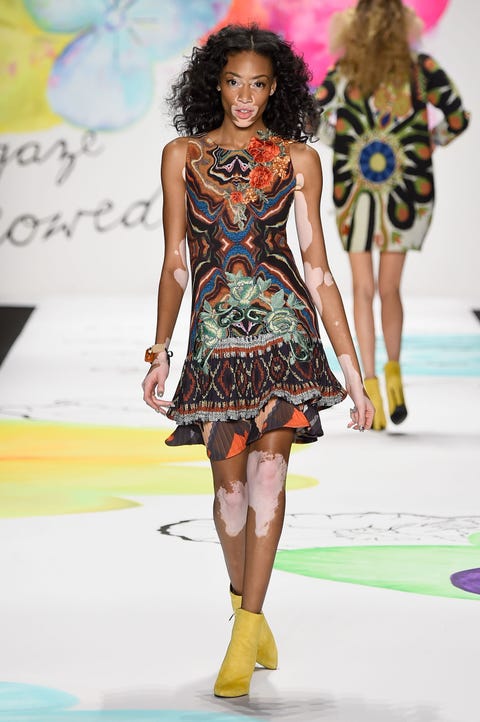 Last February, 21-year-old Harlow—who has vitiligo, a chronic disease that causes loss of pigment in skin—took the runway for Desigual's Fall 2015 show. An America's Next Top Model alum, she has since booked numerous fashion campaigns and starred in Eminem and Sia's music video for "Guts Over Fear."
5
The Wheelchair-Bound Models of the FTL Moda Show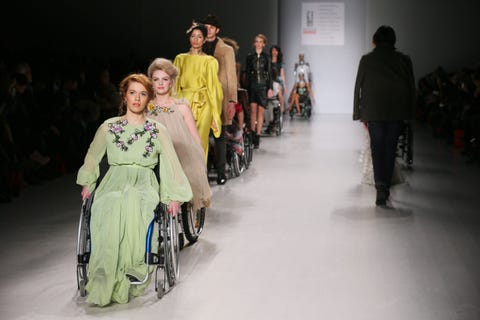 FTL Moda helped spotlight a number of gorgeous women in their Fall 2015 show, including many who use wheelchairs. Proving that a roll down the catwalk is just as compelling as a walk, the strength in numbers made it a pivotal moment for this far-too-underrepresented group.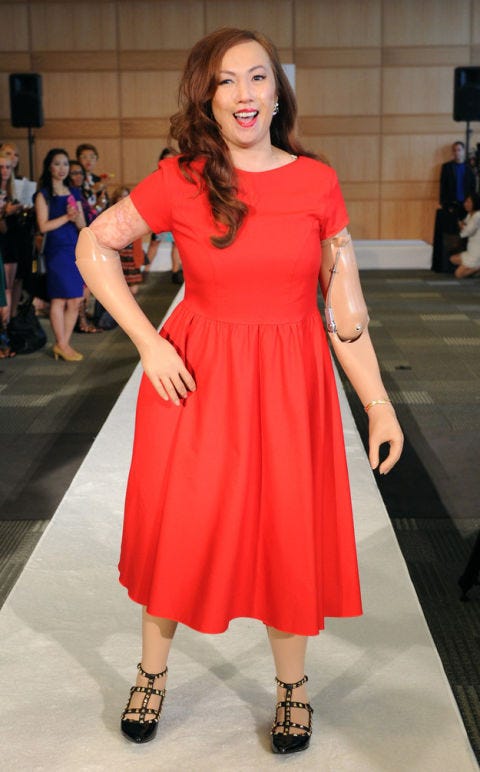 Last September, Crispo, who contracted bacterial meningitis and lost four limbs, took the runway at Carrie Hammer's show and became the first quadruple-amputee to walk at New York Fashion Week. She's undoubtedly paved the way for others like her to be proud of her individual beauty—on and off the catwalk.
This content is created and maintained by a third party, and imported onto this page to help users provide their email addresses. You may be able to find more information about this and similar content at piano.io