3 Game-Day Outfits That Won't Have You Sporting Rhinestones
Because last time I checked, my team's colors weren't sparkle and shine.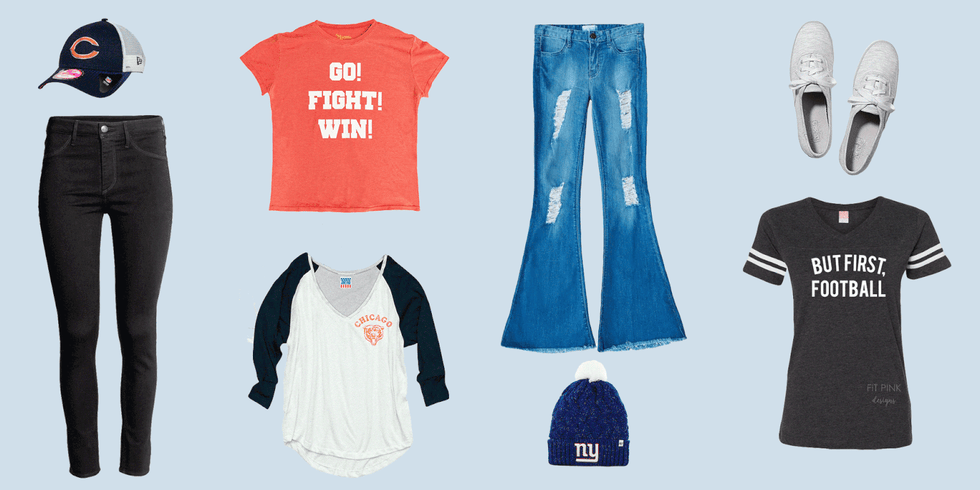 Finding the right outfit for a day of football can be more of a struggle than finding a happy Rams fan in St. Louis. Pink? Rhinestones? Weird graphics? It'll have you grabbing your boyfriend's tees in no time. Thankfully, you have a little more than (Andrew) luck on your side. Here, three go-to looks made for the *real* you. (And if you do like some sparkles? You do you, girl. Add those BaubleBar earrings.)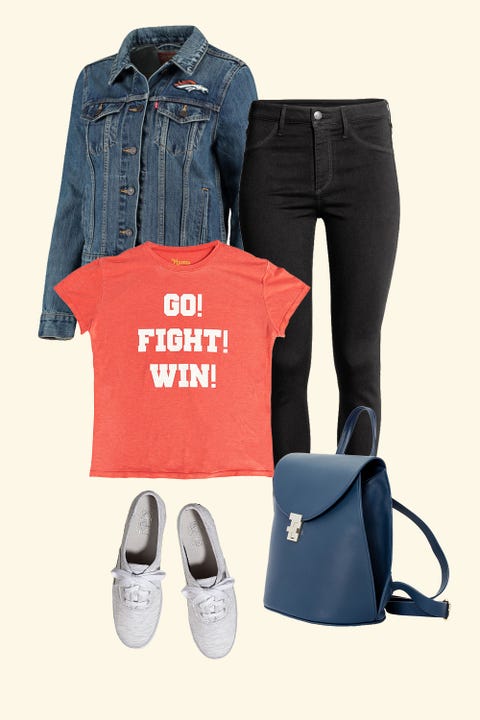 Show your spirit (and get a wardrobe classic to boot) with a denim jacket that features your favorite team—then add some easy basics like black jeans, a sleek bag, and sneakers.
Levi's NFL Denim Jacket, $108, levi.com; H&M Skinny High Ankle Black Jeans, $10, hm.com; Coalson Go Fight Win Tee, $77, showmeyourmumu.com; Keds Champion Jersey in Light Gray, $50, Keds.com; Neely & Chloe No. 3 the Backpack, $298, neelyandchloe.com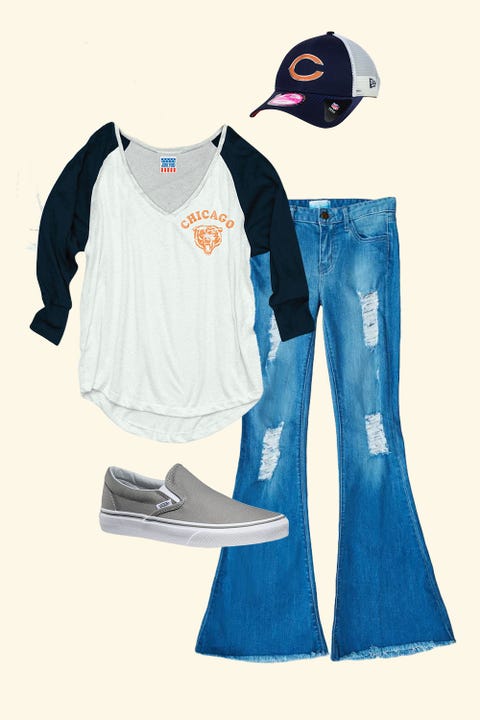 The T-shirt and cap say "I'm a fan" while the trendy denim in the flattering flare says "I'm also cute AF."
Phoenix Flare, $136, showmeyourmumu.com; Junk Food Bears Tee, $45, nflshop.com; Vans Slip-Ons in Wild Dove, $50, vans.com; New Era Bears Cap, $24, nflshop.com
3
Outfit 3: It's All in the Details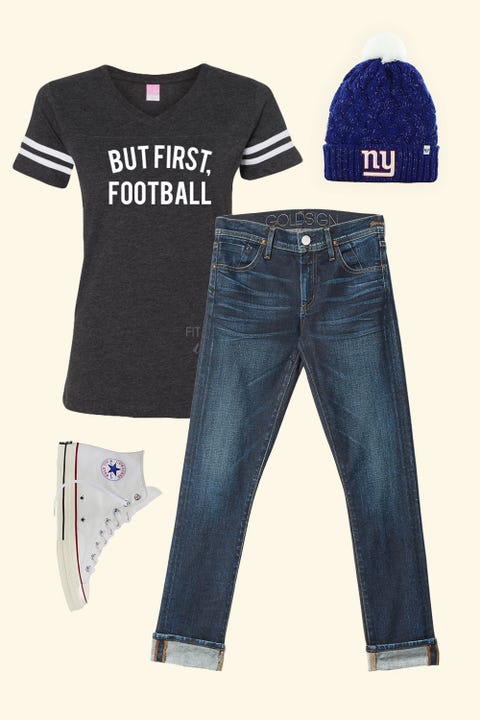 A tee you can wear to cheer on your nephew's team, your college team, *and* your NFL team? Win-win-win. Add a cap or beanie to show who you're rooting for (and to keep your head warm, duh).
Giants Beanie, $25, shop.giants.com; Converse Chick Taylor All Star High Top, $55, converse.com; But First Football Shirt, $22, Etsy.com; GOLDSIGN Jenny in Nova Jeans, $249, shopjodyg.com
This content is created and maintained by a third party, and imported onto this page to help users provide their email addresses. You may be able to find more information about this and similar content at piano.io