The Best Activewear for Every Size
Ditch the XXL sweats! Plus-size fashion guru Nicolette Mason rounds up the best workout clothes for every size, sport, and fitness level.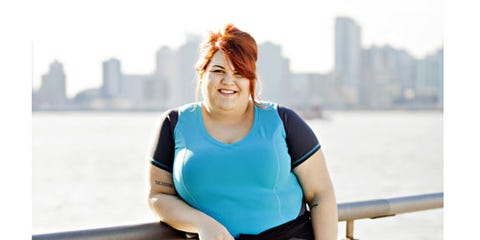 Ditch the XXL sweats! Plus-size fashion guru Nicolette Mason rounds up the best workout clothes for every size, sport, and fitness level.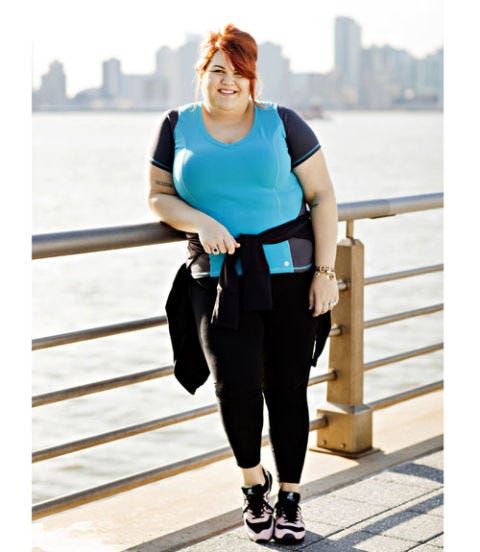 Gym-Class Heroes
It's a common misconception that big girls don't work out. On the contrary, my idea of an awesome day begins with a bike ride along Manhattan's East River or practicing my sun salutations with other limber lovelies. In fact, my biggest problem with exercise isn't mustering the mojo to do it, but finding stylish, well-made activewear designed for a bigger frame like mine.
I know I'm not alone: I've spied countless full-figured girls shuffling around my gym in drawstring sweats and shapeless tees while their size-6 counterparts flit around in too-cute-for-words Lululemon and Adidas by Stella McCartney. I've always believed that a chic outfit is transformational — it makes you stand taller, speak more confidently, and command more presence. The same holds true for your workout gear: The right clothes will have you ready to conquer the world, one set of reps at a time. With that in mind, I've rounded up my favorite gym essentials guaranteed to have you sweating in style.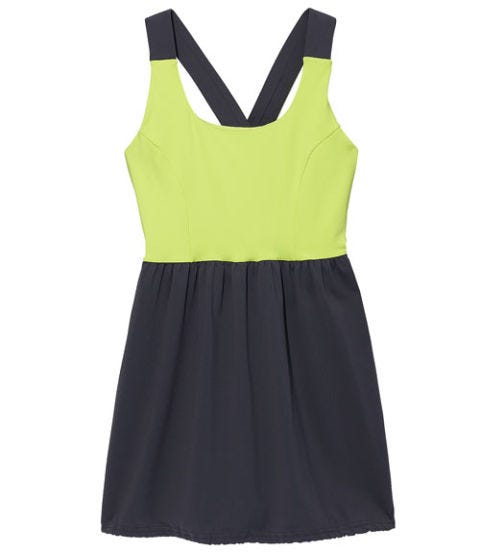 Yogawear
Finally, tanks that won't ride up during your next downward dog! AdoraOm is the curvy girl's version of Lululemon, offering a similarly flattering line of ultrafunctional yoga tops and pants as cool to wear during vinyasas as they are on lazy Sundays. (Exclusive for MC readers: Enter code ADORMC20 for 20 percent off your total purchase at adoraom.com.)
TOP $73, AdoraOm; adoraom.com.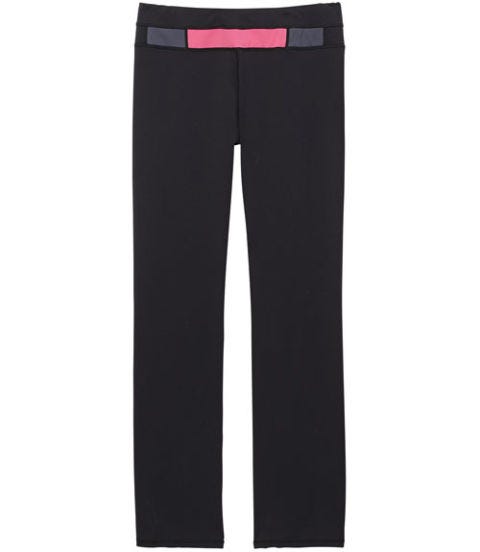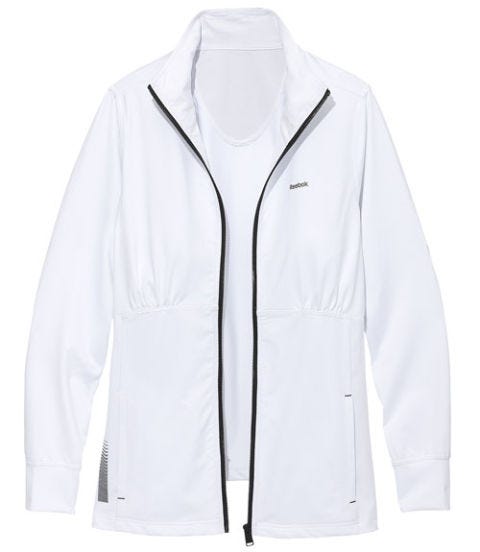 Gym Basics
Stock up on stretch tees and hoodies from Reebok's line of plus-size activewear, produced in collaboration with Lane Bryant. Lightweight and breathable, the shirts won't cling to your body once you break a sweat.
JACKET
$59.95, Reebok;
lanebryant.com
.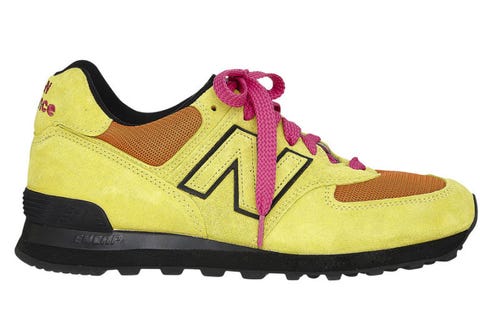 Custom Kicks
Don't settle on a predictable pair of basic white sneakers. Stand out in customized New Balance US574s — a cult classic that also looks great with jeans — now available in hundreds of color combinations (and wide widths).
SHOES
$115, New Balance;
shopnewbalance.com
.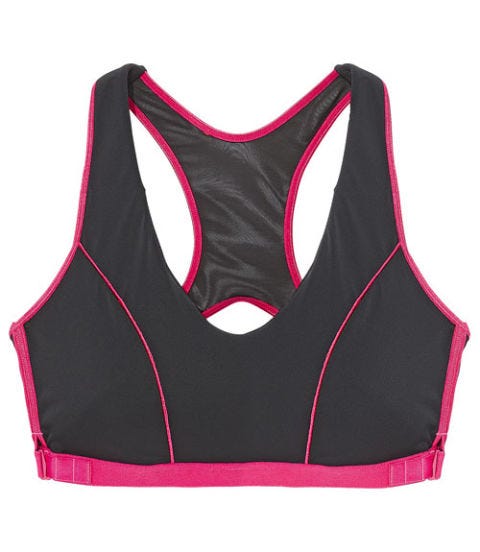 Bounce Minimizers
Quit doubling up on sports bras! If you've got an ample chest, stick with a sports bra with cups rather than the "uniboob" options that dominate the market. With its wide, padded straps; firm underband; and molded cups, the Panache underwire sports bra ($68; panache-lingerie.com) will keep your girls in check even during high-impact workouts. A less expensive alternative: Marika Miracles at Cacique (Lane Bryant's lingerie line).
SPORTS BRA $38, Marika Miracles at Cacique; cacique.com.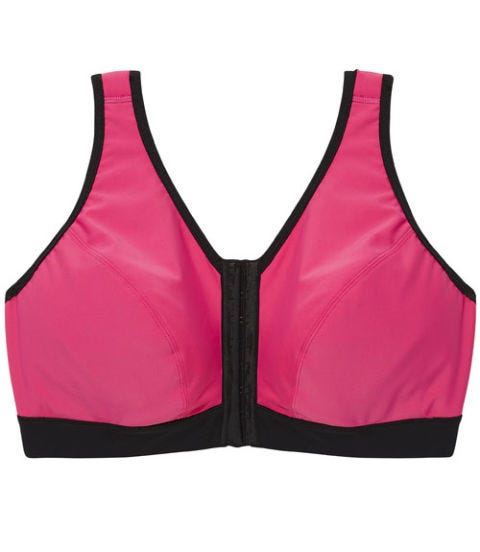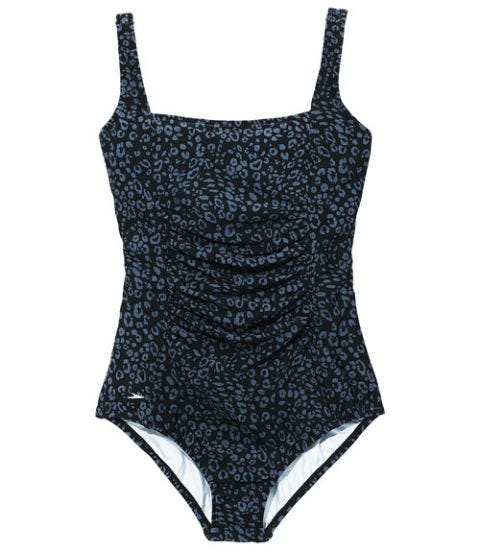 Winning Suits
Swimming has long been my sport of choice (I swam varsity in high school), but finding a plus-size suit actually made for laps, not just for lounging around in, can be frustrating. That's why I won't wear anything other than Speedo, whose plus line (up to size 24) features wedgie-preventing conservative cuts and the sturdy "ultraback."
SWIMSUIT
$89, Speedo;
speedousa.com
.
This content is created and maintained by a third party, and imported onto this page to help users provide their email addresses. You may be able to find more information about this and similar content at piano.io