What's Cookin' With Phillip Lim
The creative director and co-founder of 3.1 Phillip Lim shows us how to make omurice, AKA omelette rice. You're gonna love it.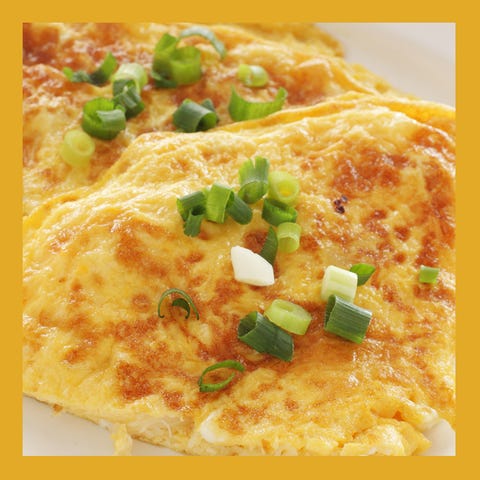 Phillip Lim, creative director and co-founder of New York-based fashion brand 3.1 Phillip Lim, has been sharpening his cooking skills on Instagram these days. We asked him to share a recipe and was thrilled he offered this take on an omelette just in time for the weekend.
1 c.
leftover cooked rice
seasoning sauce or salt to taste
In a small bowl, gently beat the eggs
Heat 1 tbs of avocado oil in a nonstick wok or frying pan
Add half of the chopped scallions to the oil and cook on medium heat (reserve the rest of the scallions for later)
Add the leftover rice and season with white pepper and seasoning sauce or salt
Remove the mixture and set aside in a small bowl
Add remaining avocado oil to the wok and heat on medium-low
Add the remaining chopped scallions and let cook for 1-2 minutes
Add the eggs and swirl the pan around to create a thin layer, moving the bulk of the egg out from the center of the plan to cook it evenly
Add the rice and scallion mixture to the center of the omelet, and gently fold the sides in
Flip the omelet over to seal it closed
Finish with more white pepper to taste and enjoy!

This content is created and maintained by a third party, and imported onto this page to help users provide their email addresses. You may be able to find more information about this and similar content at piano.io