What's Cookin' With Sarah Flint
Markle-approved shoe designer Sarah Flint shares her family recipe for the ultimate chocolate chip cookies.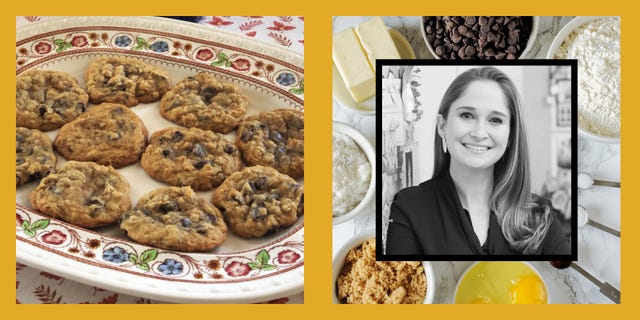 Shoe designer Sarah Flint has worked tirelessly with Italian workshops to craft the ideal shoe in design and comfort. Her family has put the same amount of work into their ultimate chocolate chip cookie recipe. Coincidence? We think not. Flint has shared the family recipe with us and if these cookies are anything like her shoes, then they are pretty much perfect.
Combine and mix brown sugar and butter in a stand mixer.
Add the white sugar, egg, and vanilla.
Follow with salt, baking soda, and flour.
Oats and chocolate chips are mixed in last.
Scoop out portions onto a baking sheet

Bake for 8 minutes at 375 degrees.
Enjoy!
This content is created and maintained by a third party, and imported onto this page to help users provide their email addresses. You may be able to find more information about this and similar content at piano.io