New York Law Gives Underage Models Legal Protection
New York state passed legislation to protect models under the age of 18.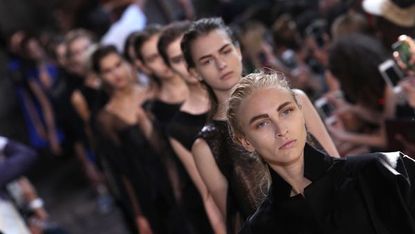 (Image credit: Getty)
New York State passed a law on Tuesday that would grant legal protection to underage models.
The new piece of legislation classifies models under 18 as "child performers," thereby inflicting strict guidelines on how many hours young models can work and how often they can be booked in shows. The New York Times reported that designers may be required to offer chaperones to underage models, which could include private tutors. Models under 18 would also not be allowed to work after midnight on school nights, and couldn't be asked to return to work less than 12 hours after they previously left.
While the law may pose immediate challenges for designers who typically cast younger models, the legislation has been heralded within the fashion and modeling industries.