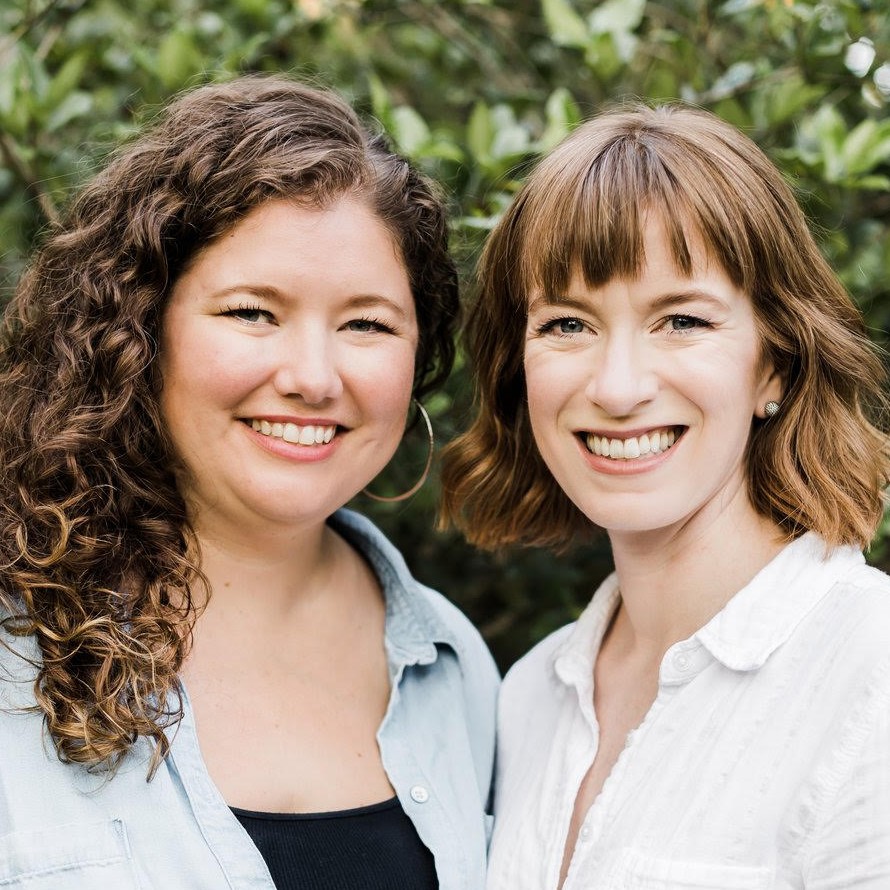 Beth Silvers and Sarah Stewart Holland, hosts of Pantsuit Politics Podcast
Pantsuit Politics Podcast
Sarah and Beth started Pantsuit Politics to have the conversations about news and current events that they couldn't find anywhere else. Both Sarah and Beth attended Transylvania University in Lexington, Kentucky, and then received their Juris Doctors (Sarah from American University and Beth from the University of Kentucky).
Sarah began her career as a congressional staffer, campaign aide, and blogger and social media consultant. She lives in Paducah, Kentucky, where she served a term as a city commissioner and volunteers as a Court-Appointed Special Advocate for children.
Beth has practiced law and served as an human resources executive and business coach. Beth lives in Union, Kentucky, and serves on several local boards of directors. Sarah shares life with her spouse, Nicholas, and children Griffin, Amos, and Felix; Beth with her spouse, Chad, and children Jane and Ellen. Sarah's dog, Cookie, and Beth's dog, Lucy, are beloved (and involuntary) contributors to their work.
Latest articles by Beth Silvers and Sarah Stewart Holland, hosts of Pantsuit Politics Podcast