Sheila Callaghan
The next Wendy Wasserstein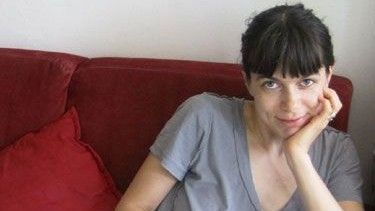 (Image credit: Marie Claire)
Sheila Callaghan, 37, playwright
Résumé: Sheila Callaghan thought she was headed for a Ph.D. in comparative lit until she sent a script to UCLA's playwriting program. Today, the bicoastal triple threat is writing for Showtime's United States of Tara and developing projects at HBO, Fox, and USA; working on Sony's I Dream of Jeannie screenplay; and churning out provocative, award-winning plays like Dead City and That Pretty Pretty; Or, The Rape Play, tackling themes of alienation, feminism, and globalization.
Background check: "In second grade I wrote a story about a hippo ballerina who broke the stage. Everyone was writing at that age; then the other kids stopped."
Big break: "I was trying to get into TV writing when Jill Soloway at Showtime e-mailed me out of nowhere. She'd read an interview I'd done; my plays cover dark issues in a funny way, similar to United States of Tara. I got on a plane to L.A. three days later, met Diablo Cody [series creator], and started the next month."
Writing routine: "I wear earplugs to write. I have to shut off a sense in order to get into another headspace."