Office Confidential
What would your dream work space look like? Take your cues from these alphanistas with bold personal touches designed to inspire.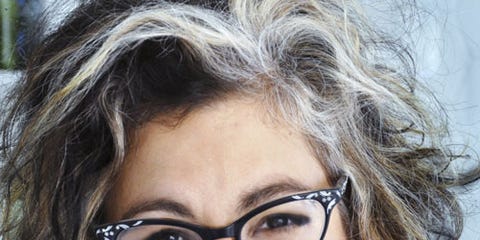 What would your dream work space look like? Take your cues from these alphanistas with bold personal touches designed to inspire.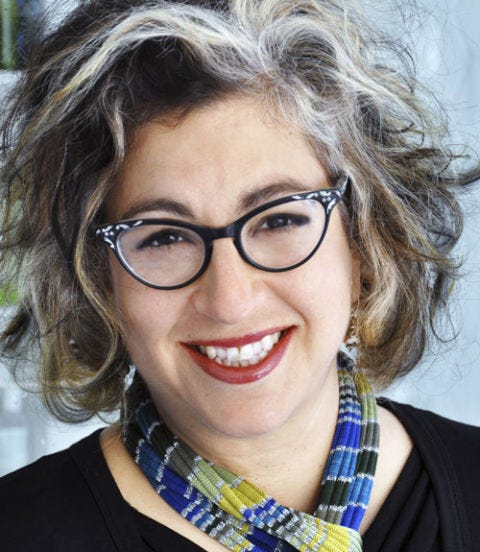 Jenji Kohan
OCCUPATION: Creator, executive producer, and writer of Weeds
EXEC FILES: Channeling the Bohemian vibe of Showtime's Golden Globe-winning show, Kohan created a comfy writing nest in Los Angeles with the help of Weeds set decorator Julie Bolder. Tibetan prayer blankets and paisley pillows keep the mood chill for this mother of three, who seldom finds quiet writing time at home. "It doesn't feel corporate, it feels cozy," says Kohan, 42, who peps up her Zen space with fun curiosities like cookie jars and mini pinball machines. We had to ask — will season eight be the last for Weeds? Kohan's lips are sealed, but one thing is certain: The show will go out with a bong.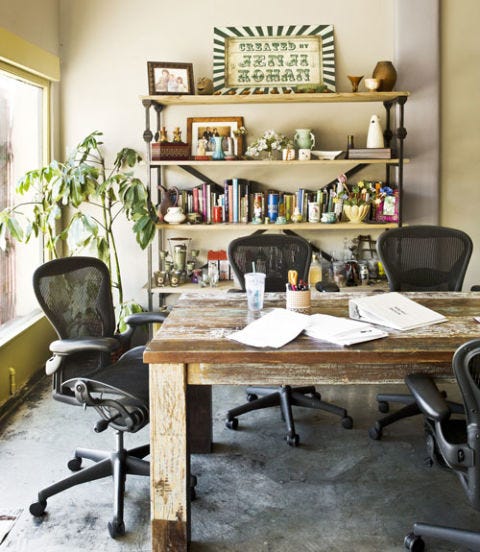 Jenji Kohan
Kohan's Brazilian peroba-wood desk is perfect for script powwows over sushi from Katsuya, a takeout fave.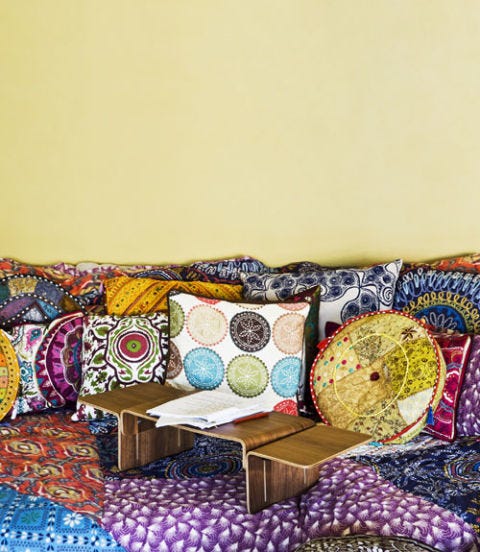 Jenji Kohan
Colleagues call Kohan's deep couch "the pit."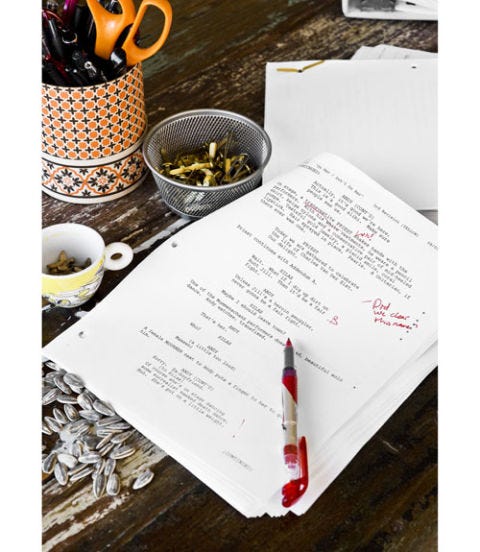 Jenji Kohan
"When I work on scripts, all I need are my sunflower seeds, cinnamon toothpicks, and a nice hot tea like Kukicha Twig."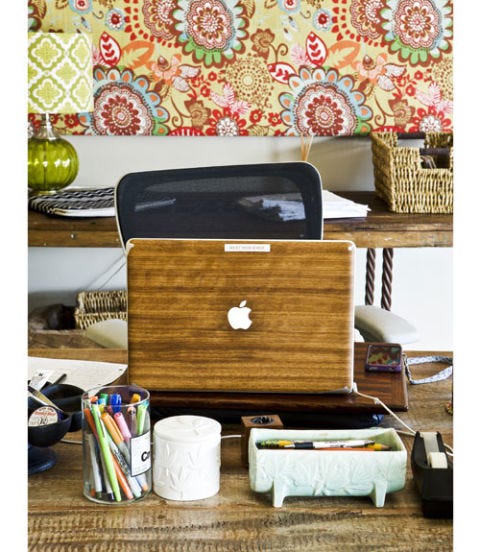 Jenji Kohan
"Mary-Louise Parker gave me this candle by Jonathan Adler. I love it because it's covered in pot leaves.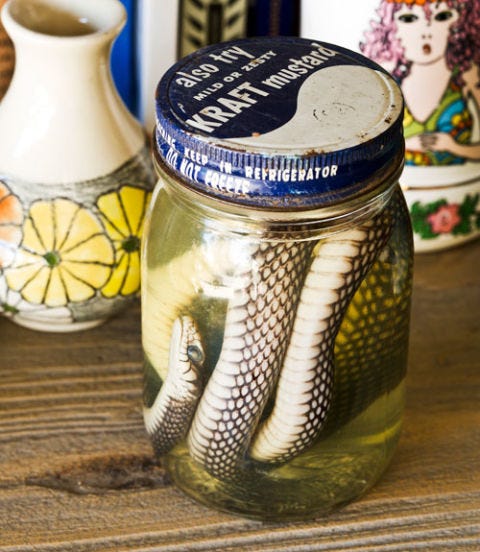 Jenji Kohan
"I bought this snake at the Rose Bowl flea market. It weirds people out, but I love little oddities."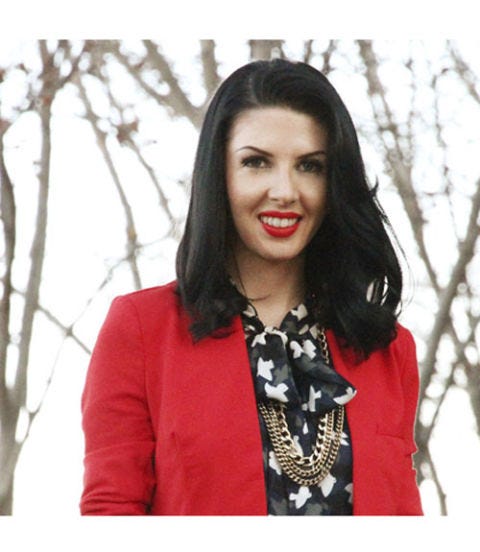 Meghan Brock
OCCUPATION: Google fashion and style specialist
EXEC FILES: You may not think of the search engine as a fashion resource, but if Brock, 29, has her way, Google Shopping will someday be a hub for retail, deals, and product reviews. Brock's job is to keep it chic by pinpointing trends and finding standout pieces. Strewn across her desk are designer look books, hot new nail polishes, and pages she's ripped from magazines. Not that Brock's office is a standout at the Google HQ in Mountain View, California. "We're encouraged to personalize our space," she says, "so some floors have paintings on the walls or pages from comic books. Some are even covered in oversize photos of city streets."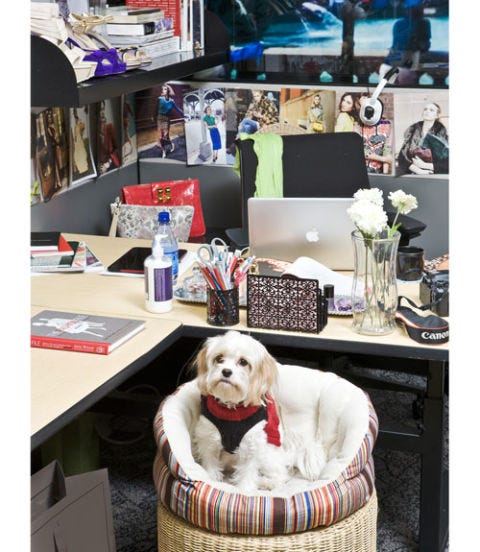 Meghan Brock
"Daphne, my Cavalier-poodle mix, comes with me every day, in a different outfit."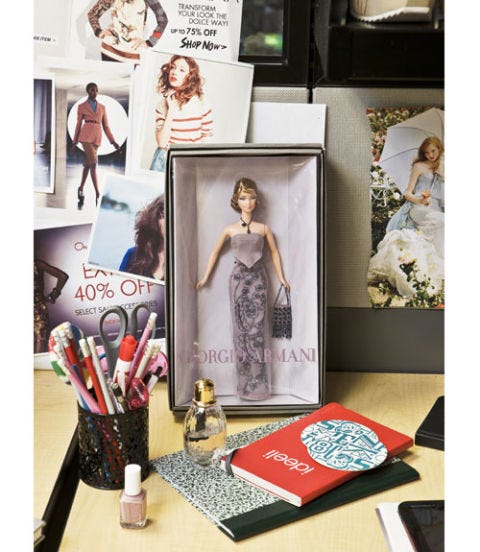 Meghan Brock
"This Barbie was a gift from my aunt who knows I love all things fashion. The doll is sort of our mascot here."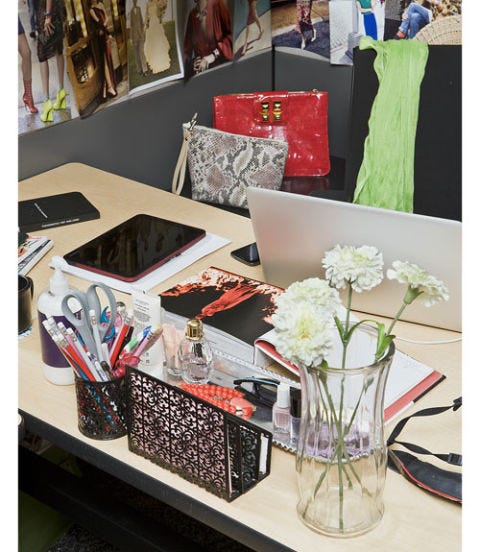 Meghan Brock
"Unlike men whose work spaces focus on utility, I love pieces that focus on sentiment and say a bit about me."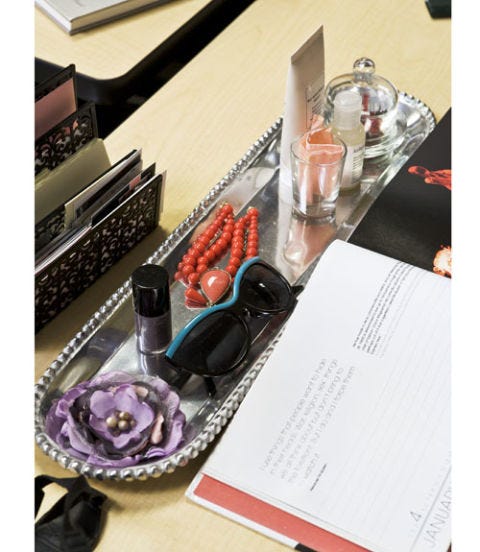 Meghan Brock
"This notebook is basically my brain dump for new products, color, websites — whatever seems cool."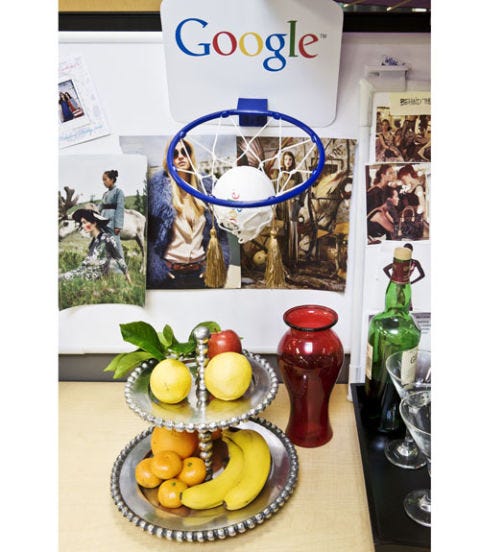 Meghan Brock
"I like things that remind me of people I love — like the silver tray on my desk, a gift from my mom."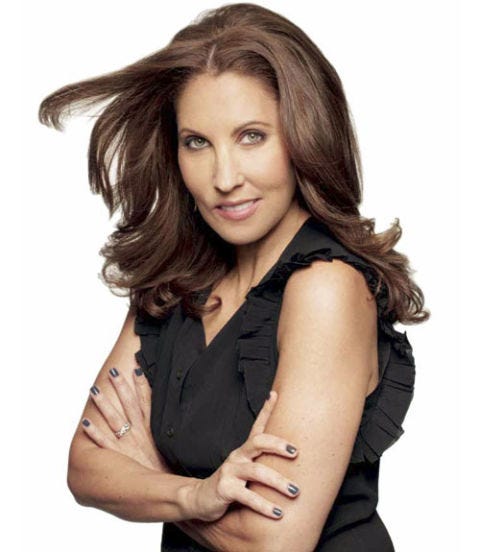 Sonia Kashuk
OCCUPATION: Makeup artist and founder of Sonia Kashuk Beauty
EXEC FILES: If you're looking for a flattering wall color, why not take pointers from a beauty mogul? "Pink immediately throws a little blush on everybody," says Kashuk, 53, who chose Benjamin Moore's Deep Carnation for her office. "It makes everyone look better." Kashuk, who's been selling her line at Target since 1999, set up office in a 2,800-square-foot studio in her Manhattan apartment building so her teenage son and daughter could easily pop by for visits — when she's there. "I could be in a lab or in a business meeting," says the busy exec. "Last week, I spent two days in the studio with Cindy Crawford and the next two in Target stores."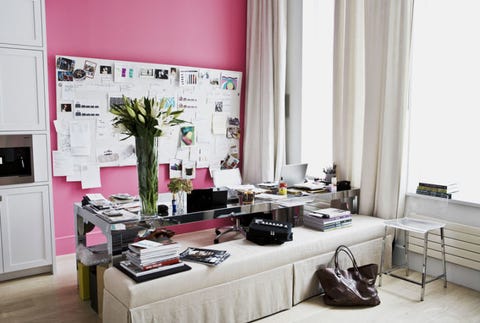 Sonia Kashuk
"This bench was made by my late father. Its uncomfortable, so meetings are brief!"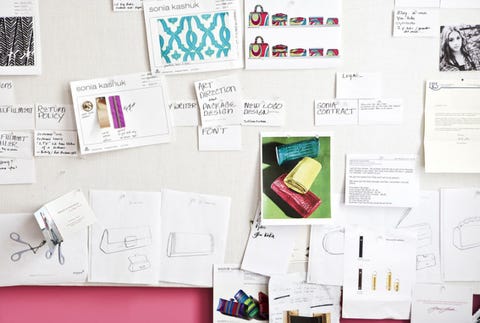 Sonia Kashuk
"The pieces on my corkboard often have nothing to do with the industry. They're a mishmash of things that have special meaning."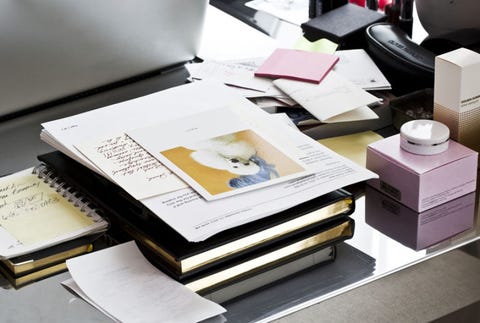 Sonia Kashuk
"My desk is polished chrome. I love the design and its unconfined, reflective quality."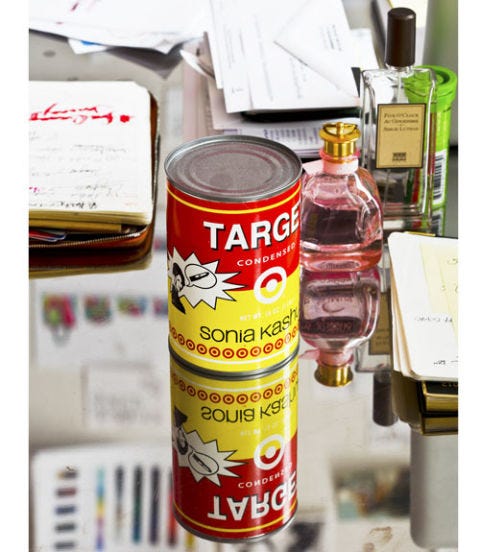 Sonia Kashuk
"Target had these soup cans made for a pop-up event. I thought they were really fun and festive."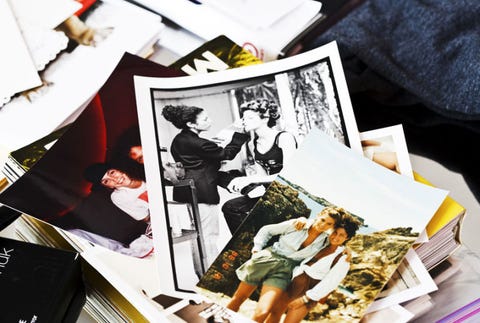 Sonia Kashuk
Kashuk with Christy Turlington in Russia.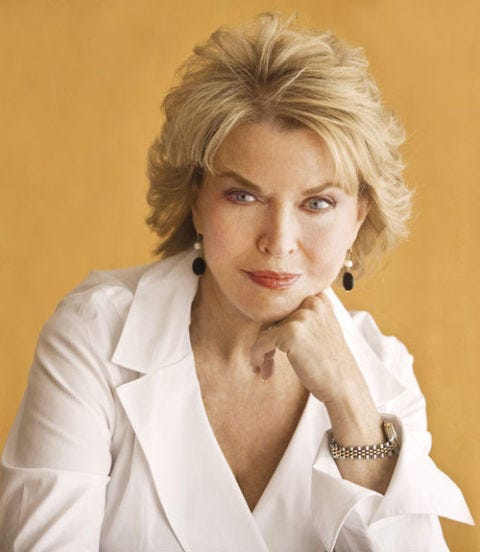 Pat Mitchell
OCCUPATION: President and CEO, The Paley Center for Media
EXEC FILES: When you've spent 40 years in the media industry, you don't have to think too hard about what goes on your walls: Photos of you with Steven Spielberg, Barbara Walters, and Facebook's Sheryl Sandberg do the trick just fine. Mitchell's star-studded space befits this consummate media insider, who's hard at work turning the former Museum of Television & Radio into a vital, buzzy media think tank, starting with her own office. "Being a nonprofit, we did not have the funds to create a completely new space," she says, "so I made it more my style with light colors, paintings, and personal touches."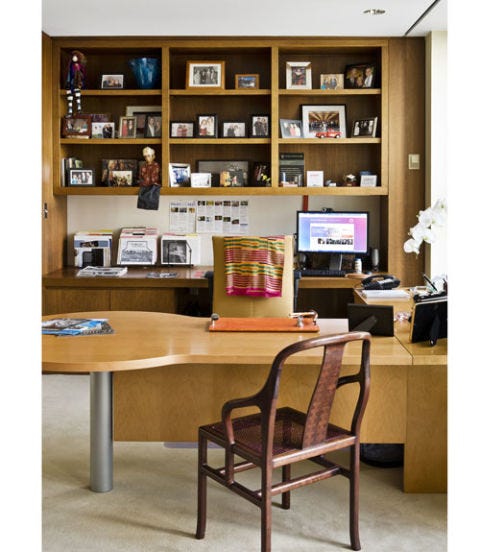 Pat Mitchell
"I have a lot of history on my shelves."
Pat Mitchell
One of the 37 Emmy Awards Mitchell has won in her career.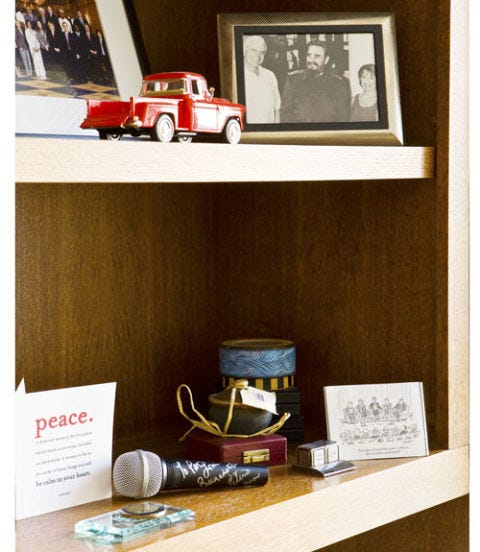 Pat Mitchell
"That's a picture of me with Fidel Castro and my husband. It took three trips to Cuba to finally get an interview for CNN."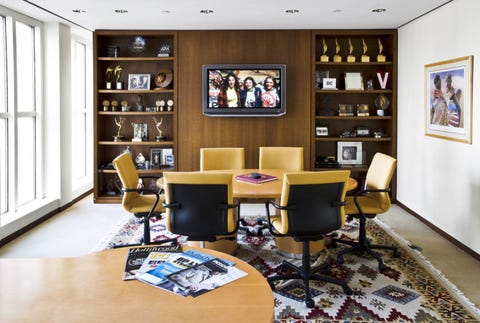 Pat Mitchell
"I like people to feel that they're in equal positions around the table. That's so much easier when the desk is round.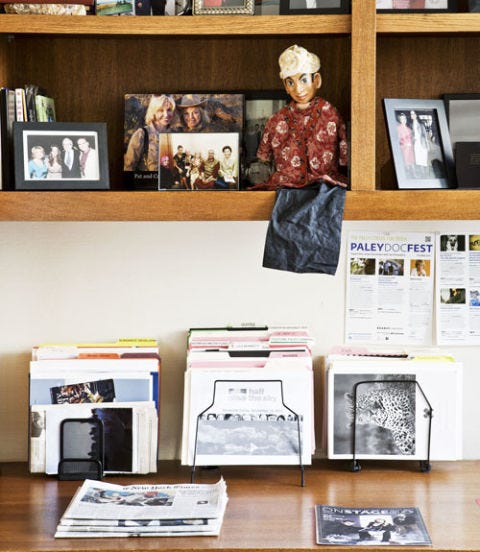 Pat Mitchell
"The puppet was a gift from Bunker Roy, an Indian entrepreneur. It's based on a Hindu god, and its head is made of recycled reports from the World Bank."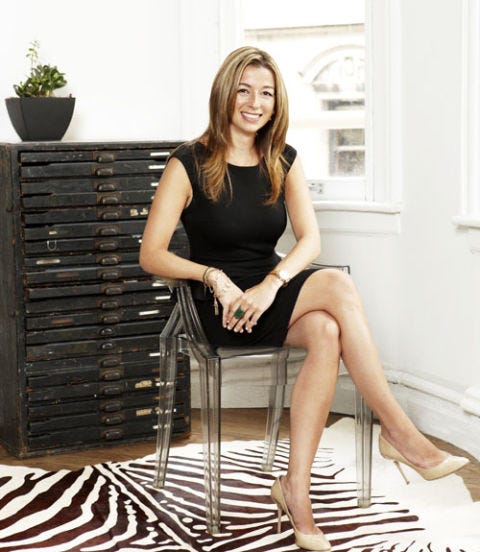 Marissa Evans
OCCUPATION: Founder and CEO, Go Try It On
EXEC FILES: Fashion and tech are all about what's new, but Evans looked to the old to inspire the downtown New York offices of Go Try it On, a website and app that helps solve users' what-to-wear dilemmas. A sleek open space helps the ideas flow freely, while vintage, blacksmith-style touches signal that real building happens here. "The wood and iron reflect an old carpentry office, remind us that we are here to work—in a very raw way," says the 28-year-old of her light-filled digs. In case the team needs added inspiration, the Brooklyn Bridge and Empire State building are right outside.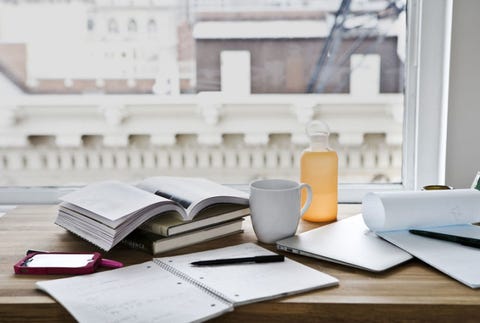 Marissa Evans
"Ideas come at me from every angle — I need a space where I can jot down notes quickly."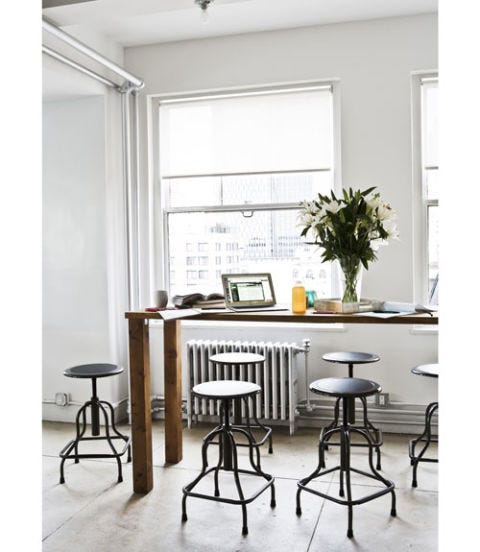 Marissa Evans
Stools mean "no getting too comfy," Evans says.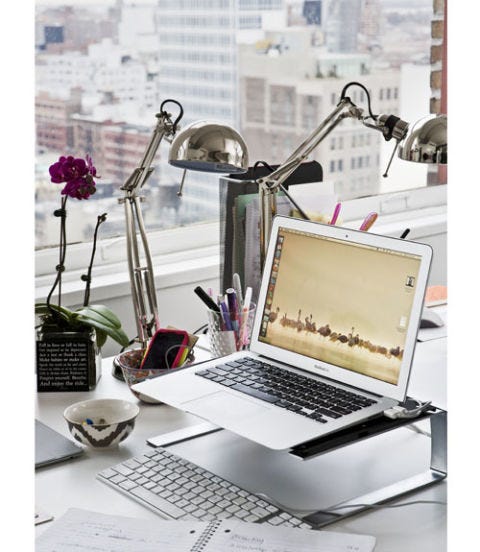 Marissa Evans
"I love these chrome, vintage-inspired lamps because they give off the feel of an old craftsman's studio."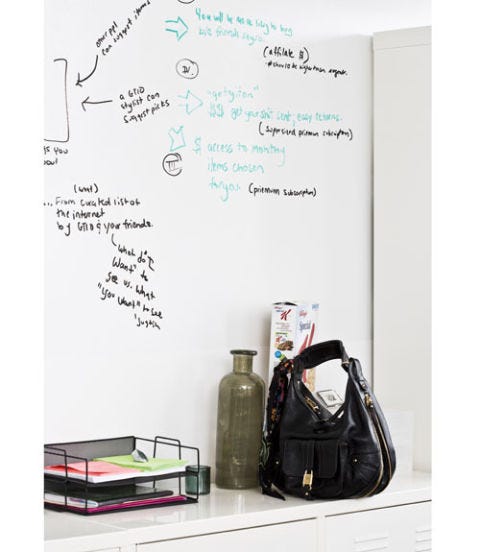 Marissa Evans
"I'm about free-form brainstorming, then simplifying from there. The whiteboard makes it easy for everyone to chime in."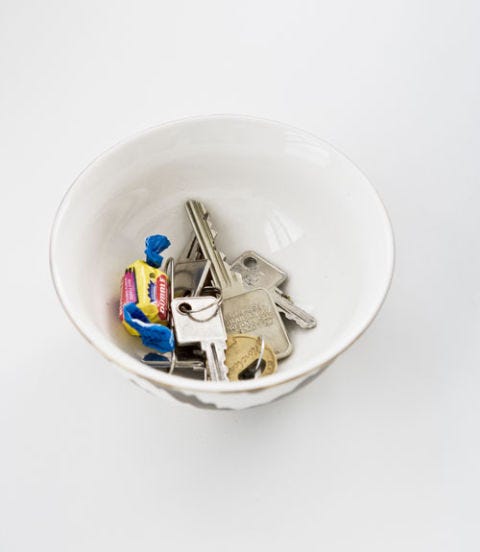 Marissa Evans
"We keep a dish with keys from all the different offices we've had — they show how far we've come."
We want to know what you think about MC@Work. Click here to tell us!
This content is created and maintained by a third party, and imported onto this page to help users provide their email addresses. You may be able to find more information about this and similar content at piano.io