Lena Dunham and Other Celebs Are Taking a Stand for Reproductive Rights
The actress and her friends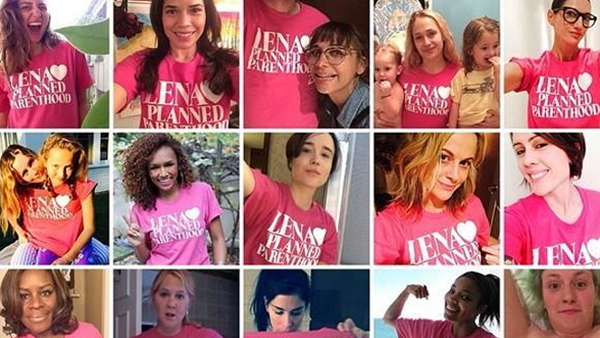 (Image credit: Archives)
On Wednesday, Lena Dunham debuted a special-edition T-shirt in celebration of her recently released collection of essays, Not That Kind of Girl. The hot pink, unisex shirt was designed by Dunham herself in support of Planned Parenthood Action Fund's Women are Watching campaign, a movement dedicated to encouraging women to vote.
Dunham has long been vocal about how important it is for women to vote in order to take a stand for their reproductive rights. In a September blog post for the site, she wrote, "The crazy and depressing truth is that there are people running for office right now who could actually affect your life. PARTICULARLY your sex life. PARTICULARLY if you're a woman. Yup."
Dunham asked some of her celeb friends to model the shirt, and it didn't take long for photos of these "reproductive justice queens" (as she beautifully calls them) to pour in.
Related: Lil Jon Gives Us 'Turn Out for What?' in Rock the Vote PSA