Watch Ashton Kutcher and Mila Kunis Show Some Serious PDA on the Kiss Cam at a Kings Game
So. Cute.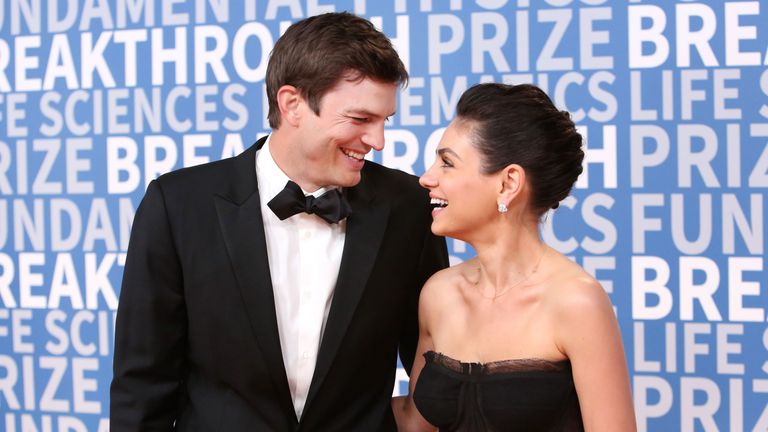 (Image credit: Getty Images)
When the Kiss Cam pans on you, it's customary to give the person next to you a smooch—and that's exactly what happened to Ashton Kutcher and Mila Kunis when they attended a Los Angeles Kings' home game.
Watch Kunis' genuine surprise to making it on the big screen and Kutcher lick his lips before they kiss. (He even tries to go in for a little more.)
While the pair has been in the spotlight since their teens, they choose to keep their kids out of the spotlight. Kutcher and Kunis were married back in 2015, but their first kiss was as co-stars on That '70s Show as Michael Kelso and Jackie Burkhart.
Last year he reminisced about their first kiss on the Howard Stern Show. "I was 19, she was like 14. I did her chemistry homework for her," Kutcher said. "I think I was her first kiss, like, on the show. We have our first kiss memorialized on a TV show!"
They've come a long way.
RELATED STORIES