In Which Jimmy Kimmel Drags Matt Damon Off a United Flight in the Greatest Parody Yet
😂 x 1,000.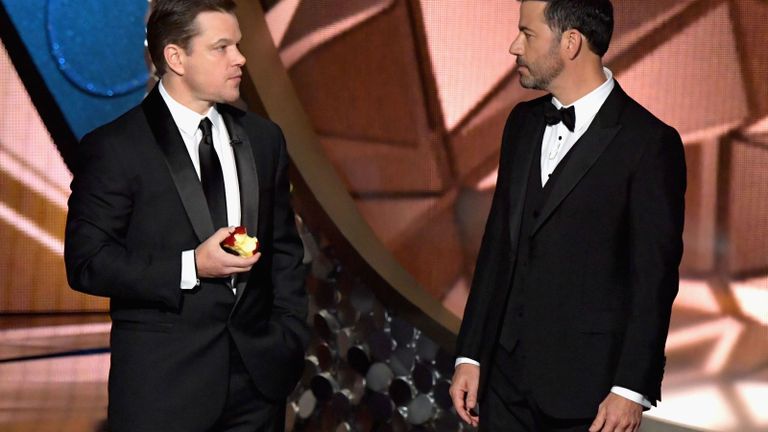 (Image credit: Getty Images)
As you're most likely aware, United Airlines have had a, well, less than ideal week. Between physically dragging a customer off a plane and that one awkward time a scorpion stung a guy, things have been pretty 😁. And naturally, late night TV is going in.
Because their fake rivalry is absolutely everything, Jimmy Kimmel roped his nemesis Matt Damon into doing a faux ad for United, wherein—naturally—Damon ends up being kicked off the flight. Which he's probably used to given he gets kicked off Kimmel's show every other week.
Cut to United desperately wishing Pepsi would drop another ad right about now.
RELATED STORY
We're nominated for a Webby Award—but we need your vote to win! Vote for the Women and Guns project here.
Mehera Bonner is a news writer who focuses on celebrities and royals.