Five Photos of Karlie Kloss Looking Magical Because It's Friday
Who run the world? Kloss.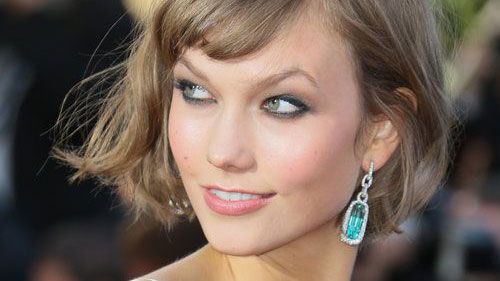 (Image credit: Unknown)
1. Lobs with strapless dresses is a must this season.
2. Cue the Pretty Woman quote where Julia Roberts reveals her legs are 44 inches from hip to toe.
3. A red lip is the perfect accessory for white dresses with white flowers.
4. No underwear lines, no problem.
5. Strut, strut, strut.
6. Here she is looking queenly with hair extensions and those 12-mile long legs at the Jean Paul Gaultier Spring 2014 show.
7. She doesn't wear makeup nor does she even have to run a brush through her hair, and the paps still eat her up.
8. Oh, you mean you're not BFFs with Oscar de la Renta? Awkward.
9. Not ashamed to admit this was our highlight of the 2012 Victoria's Secret Fashion Show, because WERK.
10. Karlie Kloss is flawless. She is everything. The end.