Want to Take a Drone Tour of Marie Claire's Office Building?
Because your Wednesday morning needed a little mini-helicopter action.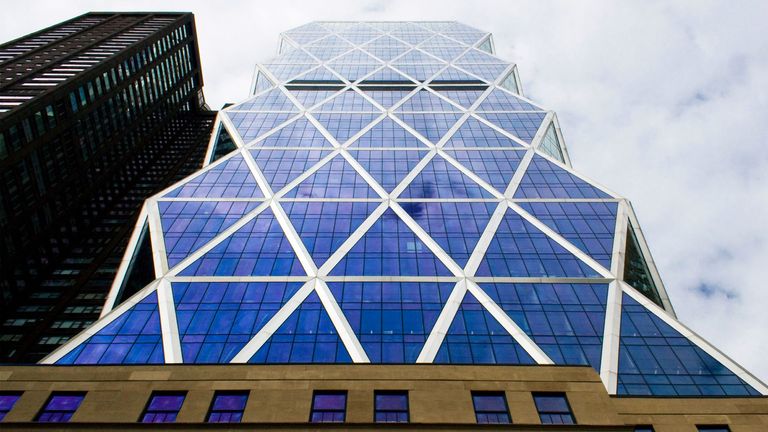 (Image credit: Getty Images)
Pride moment: We here at Marie Claire feel pretty lucky to work in Hearst Tower. Not only is it one of the most iconic skyscrapers in the city, but it was the first building commissioned after 9/11, was designed by Pritzker Prize-winning architect Lord Norman Foster, and became the first structure to receive both Gold and Platinum LEED certifications, meaning it's environmentally friendly and efficient as hell.
We're perched on the 34th and 19th floors of the building, and can see Columbus Circle and Central Park from our windows. Actually, we have a pretty killer 360-degree view of the Manhattan skyline. (Also, there's a gym here, which, like, amazing??)
To mark the 10th anniversary of the building's completion, parent company Hearst has made a super cool video tour of our space. So yeah, you're literally flying through the air on the back of a tiny helicopter. Check it out: