MC Poll: Are You a Feminist?
Take our poll!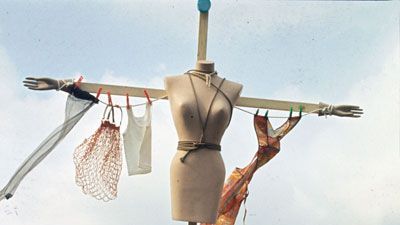 (Image credit: Archive)
Beyoncé has embraced feminism wholeheartedly in her latest, self-titled album, while other celebrities like Taylor Swift and Marie Claire's January cover star Katy Perry have publicly said they don't consider themselves feminists. At its core, feminism champions gender equality on all levels: politically, socially and economically, but the term has gotten a bad rap over the years. All of the recent chatter made us wonder how many MC readers identify with the term. So, tell us!
Kayla Webley Adler is the Deputy Editor of ELLE magazine. She edits cover stories, profiles, and narrative features on politics, culture, crime, and social trends. Previously, she worked as the Features Director at Marie Claire magazine and as a Staff Writer at TIME magazine.