Editors handpick every product that we feature. We may earn commission from the links on this page.
Pearl of a Girl: Our Favorite Pearlescent Accessories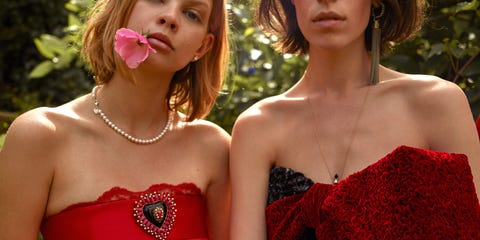 Are diamonds really a girl's best friend? Not to knock Marilyn Monroe's famous declaration, but we think she might have been undervaluing the easy elegance of pearls. Whether they're in strand form or adorning modern accouterments, pearls are luminous yet versatile, adding a touch of Old Hollywood elegance to every look. Not to mention, they've enjoyed a modern upgrade, and now pearl pieces come in a plethora of different variations: From bags to belts, from shoes to hair accessories, pearls are no longer reserved just for jewelry. For fall 2020, we saw pearls embellished on shoes at Y-Project, layered aplenty at Koché, and worn as belts and bag straps at Chanel. Since we can't get enough of the pearlescent stuff, we've narrowed down some luxe add-ons that are so not your grandmother's hand-me-downs.
This content is created and maintained by a third party, and imported onto this page to help users provide their email addresses. You may be able to find more information about this and similar content at piano.io