Terrifying News: Your Doctor Might Be Telling You That You Don't Have an STI When You Actually Do
Noooooo.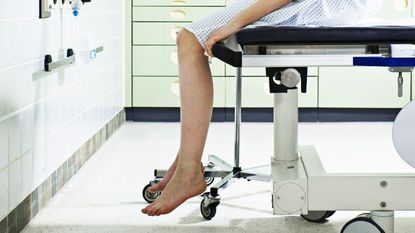 (Image credit: Getty Images)
Marie Claire Newsletter
Celebrity news, beauty, fashion advice, and fascinating features, delivered straight to your inbox!
Thank you for signing up to Marie Claire. You will receive a verification email shortly.
There was a problem. Please refresh the page and try again.
Things we're definitely not into: 1) Gum on your shoes 2) Accidentally liking a really old Instagram photo of your ex (ugh) 3) Being told by a certified doctor that you're totally healthy when you're not—at all. Yep, this is real: A new study finds that young women need to be tested for infections in areas you might not typically think of, in order to increase the likelihood of detection. Why? Basically, doctors are missing STIs in women and sending them on their merry way.
When STIs like chlamydia and gonorrhea are located in areas outside of the genitals, like in your throat, you typically don't experience any symptoms. But that makes it even more dangerous, since it's easy to spread infections when you're unaware of them. Right now, only gay men and people with HIV are recommended to get oral and anal testing. But this study, published in the journal Sexually Transmitted Diseases, finds that women urgently need these exams, too.
Researchers at Johns Hopkins examined data from 10,000 patients at a Baltimore STI clinic. Some were women, some were straight men and some were gay men, but all of them had recent exposure to oral or anal sex. They found that if the female patients only had genital tests, doctors would have missed 14% of chlamydia cases and a whopping 30% of gonorrhea cases. (Ahhhhhh!)
"Gonorrhea and chlamydia are treatable infections, but we can only treat the cases we know about," study author Dr. Khalil Ghanem, said in a press release. "If we want to effectively control the spread of these two diseases, we need to ensure that testing guidelines are as rigorous as possible."
You should also check out:
A Simple Blood Test Could Predict Your Risk of Breast Cancer Years in Advance
11 Things You Need to Tell Your Gyno
6 Period Problems You Should Never Ignore
Celebrity news, beauty, fashion advice, and fascinating features, delivered straight to your inbox!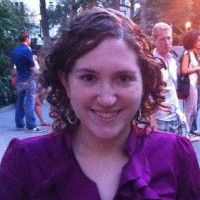 Megan Friedman is the former managing editor of the Newsroom at Hearst. She's worked at NBC and Time, and is a graduate of Northwestern's Medill School of Journalism.