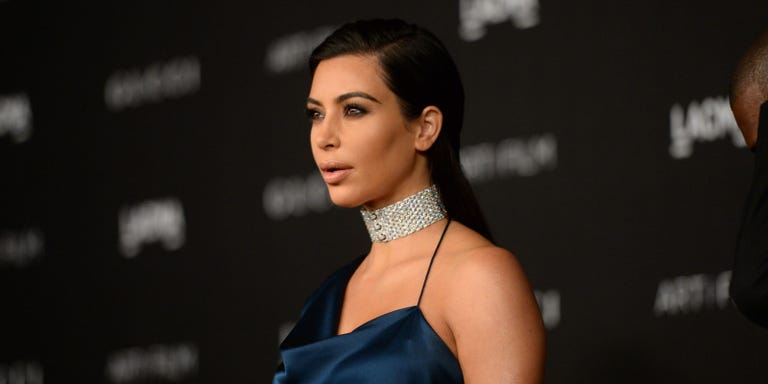 There are many ways to contour: You can contour your chest, you can anti-contour contour, or you can even take the French route and ignore it all. But no matter the variations, we're still fond of good, classic contouring that sculpts fantastic cheekbones and makes your feel like you too can be a Victoria Secret Angel (and why not?). Here, we lay out the easiest way to get VS runway ready.
Next, make a line diagonally from the middle of the ear downwards with a cream contour base and contour brush.
Blend upward towards the cheekbone using the same brush.
Apply along the jaw line and blend back and fourth.
Apply under the chin from left to right (barely touching the skin) and a little on the ball of the chin.
Apply downwards on either side of the neck.
Apply along the forehead and temple at the hairline. Blend contour cream using the brush backwards towards the hair.
Using a small blending brush, apply the base along the sides of the nose and blend up and down and into the eye socket.
Apply a cream blush (we like Nars Matte Multiple shades) on the cheekbones in a circular motion to soften the contour and make it look graduated.
Apply highlight powder (we like Stila All Over Shimmer Duo) under the jawline to accentuate your contour using a dense flat angled contouring brush.
Powder in the T-zone and under eyes, focus your phone cam and selfie away!