Shampoo and Conditioner Bars for a More Environmentally Friendly Routine
Good for your hair, better for the earth.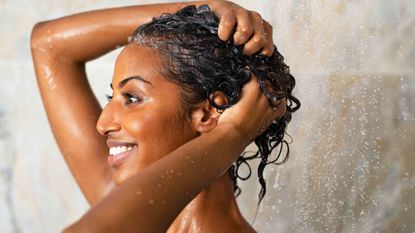 (Image credit: Getty/Ridofranz)
My first foray into using solid shampoos and conditioners (opens in new tab) was back when I had a buzzcut. After years of painstakingly reading labels and wandering through aisles at drugstores, it was incredibly freeing to scrub what looked like a bar of soap across my head, rinse, and be done. As my hair grew out, though, I didn't toss aside my new products. (opens in new tab) There are so many upsides to solid shampoos and conditioners; I found that I really didn't want to let them go. And as the market for these products has grown, the quality has improved with it.
Let me tell you a few very important things about solid hair products. For one thing, they're way more environmentally friendly than your typical bottled shampoo or conditioner. These solid bars are plastic- and packaging-free, which means you have nothing to throw out when you finish them. Second, they are the easiest thing in the world to travel with. Even if you're staying off airplanes right now, a sleepover at your S.O.'s apartment no longer means you'll have to carry a plastic baggie of wet shampoo and conditioner over. If you think you wouldn't be able to adjust to trying a solid version of your standard product, think again. These shampoos and conditioners are just as effective and luxurious as your liquid standby, and you can find one that suits every hair need.
Tatjana Freund is a Beauty Commerce Writer, covering makeup, skincare, and haircare products and trends. She's a fan of vodka tonics and creepy Wikipedia pages.