Hatched at Twitter
Borrowing from the bro playbook, six former colleagues launch an angel investing plan to get in on Silicon Valley's billions.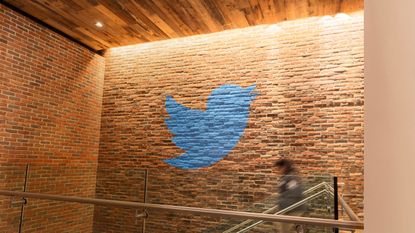 (Image credit: COPYRIGHT 2017 BUSINESS INSIDER)
It all started at the Twitter salad bar. A handful of women who made up a good portion of the company's top executives began talking about angel investing—when an individual swaps a chunk of his or her personal wealth for a slice of ownership in a company at its earliest stages—as they sprinkled their quinoa and cherry tomatoes with flaxseeds. Specifically, they asked, why were all the guys they knew getting asked to invest in early-stage companies, but not them?
The venture world tends to involve a lot of tribal knowledge traded among tight fraternal networks. It's a group whose members make money by spending money, using their or others' personal wealth to bet big. When their gambles pay off, they have even more money to shape the future of Silicon Valley—which, in many cases, means the future of the country. "When you think about how power structures are formed in the Valley, it's the founders and investors who create multibillion-dollar companies who can go on to found more companies and form philanthropies and fund political campaigns and determine what products get made," says Jana Messerschmidt, who left her role as Twitter's vice president of global business development and platform in 2016 and recently joined Lightspeed Venture Partners as a partner. "When you have such a concentration of that wealth going to white men, of course the world is shaped through their eyes."
After all, the six women have seen that power structure firsthand. They were raised in the church of Jack Dorsey, the prolific and sometimes controversial cofounder whose companies, Twitter and Square, have made him a billionaire. All of the women respect—and, in some ways, revere—Dorsey as a leader, but they also know that men like Dorsey, especially those who invested early, have a wealth and subsequent influence that make their voices heard by powerful leaders. (Dorsey has spent time with Barack Obama; Chile's president, Sebastián Piñera; and Japan's prime minister, Shinzo Abe, to name a few.)
The women joked about their missing invitations to the investing party until, suddenly, the joking turned serious. They knew they would be better, stronger, and more efficient investors if they worked together. In January 2015, the group met at April Underwood's tiny apartment, across the street from Twitter in San Francisco. "I could practically see my desk from my bedroom," remembers Underwood, the former director of product at Twitter who recently left her role as chief product officer at Slack to pursue investing. In addition to Underwood and Messerschmidt, there were four other Twitter execs: Chloe Sladden, then an advisor, investor, and formerly Twitter's vice president of media; Jessica Verrilli, then vice president of corporate development and strategy; Katie Jacobs Stanton, then vice president of global media; and Vijaya Gadde, chief legal officer. "There was wine, a spreadsheet to organize potential investments, and a lot of laughter," says Stanton, who left Twitter in 2016 to join genetic-testing company Color Genomics as its chief marketing officer and recently became a full-time investor. They decided to create a platform to share information about deals, not a fund that pooled all their money together. They also learned that to be an angel investor, all you have to do is say you're an angel investor. In March, they wrote a blog post about their new venture, calling themselves #Angels, and, of course, posted it to Twitter. Founders behind companies like Buoyant, Threads, and Lovevery started reaching out shortly after.
Here's how #Angels works: When one woman is approached about or seeks a potential investment, that person does the due diligence, fields the initial phone calls and meetings, and takes copious notes. Whether she's convinced or not, she presents the opportunity to the group. That's when each #Angel can make the decision to invest her own money in a company. (This structure is known as deal syndication, a model Stanton says is common among male investors.)
"I didn't really have a huge wad to start," Stanton says. "Most angel investments take a minimum of $25,000, which is a lot of money—and you have to assume you're going to lose it all. Most of the women I know don't want to lose any money. It's so hard to make $25,000, let alone invest it." Stanton negotiated her first investment—a $10,000 stake in Lowercase Capital, Chris Sacca's venture firm. "It was all I had," she says. "Fortunately, it did well." (Lowercase invested in Twitter, Uber, and Instagram.) That savvy proved helpful as she dug deeper into the investing world via #Angels.
Every other Tuesday the #Angels have a conference call. It isn't unusual for someone to be sitting in an airport getting ready for a flight, speeding home on US 101, breastfeeding, or shushing an overactive toddler. "There's no judgment," Stanton says. "We get it if there's a baby screaming or a breast pump pumping. We're all trying to do the best we can."
The women's investment interests span dozens of categories. Stanton looks for consumer products that make life better for women, like Brandless and Modern Fertility. Gadde, the sole #Angel who's still at Twitter—she remains the company's chief legal officer (the other women have left for executive roles elsewhere or to spend more time on investing)—is attracted to investments that will have a positive impact on the world; in 2017, she bought a stake in One Concern, a company using machine learning and artificial intelligence to gather information during natural disasters. She also invested in Vector Space, a company launching microsatellites into space to democratize access to satellites. "I mostly did it because I wanted to say I invested in a rocket-ship company," she says, laughing. Underwood says she uses her angel role to push her out of her comfort zone, to look into areas she doesn't know a ton about, like Rival, a ticketing platform that keeps fans safer by allowing them to upload a photo to complete a purchase. "The ones that sound crazy just might be the next breakout company," she says.
In the past four years the #Angels have collectively invested in over 100 companies, among them Gusto, Bird, Lygos, Airtable, Carrot Fertility, and Literati. Their money comes from profits the women have made after various IPOs of companies they've worked at, their
salaries, and cash from their angel investments. They're still early in their lives as investors—it often takes more than 10 years to see a return on cash supplied to startups—but they've already had four exits: Breast-pump tech company Moxxly sold to Olle Larsson Holding and cinemagraph app Polaroid Swing to Microsoft in 2017, then patron-membership site Kit sold to Patreon and credit-score service Pinch to Chime in 2018.
Unlike many of the female-led investment funds out there, the #Angels aren't focused on backing only women. "Great investors wouldn't just look at one gender to make great investments," says Gadde. Underwood seems equally surprised when I ask why they don't fund solely female founders. "I get it, but why wouldn't we also want to just be investing in the very best deals we can, regardless of the gender of the founder?"
Still, they teamed up with Carta, a software company that helps startups manage their equity allotments, in February to investigate women's roles in the venture industry. Carta analyzed 6,000 startups with a combined $45 billion in value to find out who actually sits on the capitalization table—or cap table, to use techie lingo—which is the ownership record of who has shares in a company. Having equity, a term used to describe partial ownership in a company, is how investors, founders, executives, and early employees make their money when a startup is successful—i.e., when a company is bought or taken public. The findings of that #Angels/Carta survey? Women hold just 9 percent of the $45 billion equity value of the 6,000 companies. The other 91 percent belongs to men. "The numbers were actually worse than I thought they'd be," says Sladden, who left Twitter in August of 2014 and is now running a startup (which, at press time, was still in stealth mode).
Their theory is that the more female angel investors exist, the more control women will have over the future of tech. And sometimes that means more female founders: About 40 percent of the companies in the #Angels portfolio have a female founder or cofounder, including DIRT Protocol, Brandless, Modern Fertility, and Visla Labs. Hitting that number happened organically, they say.
And their work over the past four years has inspired plenty of other women to jump into the game. I joined them at a private dinner hosted by the #Angels in December. A group of 20 women, all angel investors or angels in training, dined around a square table in the downstairs lobby of the San Francisco venture firm First Round Capital. Over baked goat cheese and petite roasted chickens, each woman at the table introduced herself and talked about her investment interests. They lamented over the deals they were shut out of. They asked how they could push for a founder to let them invest more money, how much the others were investing, and in what. One woman, Kelly Graziadei, who left her role as director of media partnerships at Facebook in 2017, revealed that the #Angels inspired her and some former colleagues at Facebook to start their own women's angel investing fund. They call themselves F7, and they just wrote their first check, she told the room. Everyone applauded, with a few shouts of "Get it, girl!"
Some of the execs attending were eager to invest and wanted better access to potential deals. Stanton's advice: Check out the site AngelList, which allows investments as low as $1,000. Underwood said investing your time before your money is another solve. "Build relationships with people you think will go on to do great things, and find ways to be helpful to them," she explained. "If possible, take on an advisory role in exchange for equity."
There was a lone man at the dinner: Phin Barnes, a partner at First Round. (He was there as the cohost.) At the end of the night, I asked him what it was like to be the token man in the room. I found myself unapologetically sizing him up, making note of what he was wearing: a lightweight black Patagonia fleece and pristine throwback sneakers. The women were better appointed—so chic, in fact, that if they slow-motion walked across a room, they wouldn't be out of place in an ad for the next female-centric iteration of an Ocean's movie. "I thought about all the stereotypes I must represent," he said. "I was thinking about how much I was talking. I see how hard it can be when you're worrying that someone is looking at you through a certain lens."
"It gives you a little glimpse into the alternative reality of what the world could look like," Verrilli, an #Angel and a general partner at GV, said to me when I mention the power dynamic of having all women and one dude at a table. She was both wistful and full of conviction, like she knows, or hopes, that the near future will look different. "What this room looks like right now is not a room a lot of us get to be in," she added, "but we will."
A version of this article originally appeared in the March 2019 issue of Marie Claire.
MORE CAREER ADVICE
Marie Claire email subscribers get intel on fashion and beauty trends, hot-off-the-press celebrity news, and more. Sign up here.
Jo Piazza is author of seven critically acclaimed books, both fiction and non-fiction which have been translated into more than ten languages, including her most recent, Charlotte Walsh Likes to Win.