Did Jill Abramson's Firing From The New York Times Have Anything To Do With Complaints Over Equal Pay?
Did Jill Abramson's Firing From The New York Times Have Anything To Do With Complaints Over Equal Pay?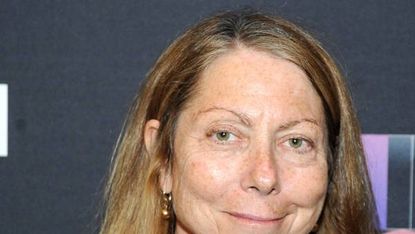 (Image credit: Getty)
New York Times Executive Editor Jill Abramson was abruptly fired on Wednesday and the question of why, exactly, she was replaced remains somewhat unclear. Since the announcement, multiple reports have surfaced claiming that the first female executive editor of the Times was in constant conflict with publisher Arthur Sulzberger Jr., and CEO Mark Thompson, and that her management style was widely considered problematic.
But the most intense claim regarding Abramson's departure came from The New Yorker's Ken Auletta, who profiled the editor just after she took over the top newsroom spot in September 2011. Auletta reported on Wednesday that the editor had just recently complained after she found out that she made less money than her male predecessor. Auletta wrote:
"Several weeks ago, I'm told, Abramson discovered that her pay and her pension benefits as both executive editor and, before that, as managing editor were considerably less than the pay and pension benefits of Bill Keller, the male editor whom she replaced in both jobs. "'She confronted the top brass,' one close associate said, and this may have fed into the management's narrative that she was 'pushy,' a characterization that, for many, has an inescapably gendered aspect."
Times spokesperson Eileen Murphy pushed back against the report in a statement to Politico: "Jill's total compensation as executive editor was not less than Bill Keller's, so that is just incorrect. Her pension benefit, like all Times employees, is based on her years of service and compensation. The pension benefit was frozen in 2009."
Sulzberger told staffers that the decision to replace Abramson was due to "an issue with management in the newsroom." And while that might be the case, Auletta's report that Abramson had her lawyer making what she thought were polite inquiries into her salary just before she was unceremoniously let go paints a more complicated picture.
Abramson's quick tenure as executive editor (she was in the role for less than 3 of the potential 8 years she could have served) was met with harsh scrutiny at times—complaints that many considered sexist by nature. After an extensive Politico report last year that quoted anonymous staffers who said Abramson's "stubborn and condescending" management style was the cause of growing dissatisfaction in newsroom, many questioned whether a man in her role would ever be the subject of such a story. No one could argue with Abramson's stellar journalism chops or talent as an editor, making the focus on her personality and management style that much more discomforting.
Abramson had devoted much of her career to the Times, ascending through the ranks to become Washington editor in 1999, followed by bureau chief in 2000, then managing editor, and eventually executive editor. In an OUT magazine story last month, Abramson admitted to having the Times "T" tattooed on her back. She garnered attention for championing female journalists within the newsroom, appointing many to leadership positions during her time.
According to the Times own story on Abramson's firing, the editor "had recently engaged a consultant to help her with her management style. Mr. Sulzberger nevertheless made the decision earlier this month to dismiss her."
The clashes with Sulzberger and Thompson, who had only been CEO of the New York Times Co. since August 2012, were reportedly severe. NPR's David Folkenflik maintained, in an extremely thorough series of tweets, that the conflicts were a key part of Abramson's removal.
Abramson has not yet commented on her dismissal or on Auletta's report regarding her pay.
UPDATE -- 1:45 p.m.
Sulzberger sent out an internal memo to Times staffers on Thursday dismissing reports that Abramson was paid less than her male predecessor. He wrote:
"It is simply not true that Jill's compensation was significantly less than her predecessors. Her pay is comparable to that of earlier executive editors. In fact, in 2013, her last full year in the role, her total compensation package was more than 10% higher than that of her predecessor, Bill Keller, in his last full year as Executive Editor, which was 2010. It was also higher than his total compensation in any previous year."
Click over to Capital New York to read the letter in its entirety.
Celebrity news, beauty, fashion advice, and fascinating features, delivered straight to your inbox!