Be Still Our Hearts: Kate Moss, Johnny Depp Reuniting
"They try to avoid one another in public as there have been raw emotions in the past, but neither could say no to [Paul McCartney]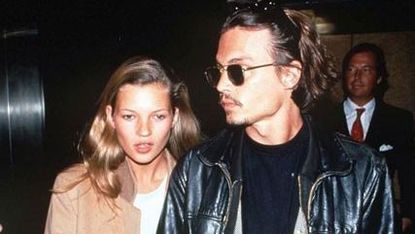 (Image credit: Marie Claire)
Major, major swoon alert!
Fifteen years after Kate Moss and Johnny Depp's four-year, legendary romance, the power couple is set to reunite on-camera in the music video for Paul McCartney's new song. The video for "Queenie Eye," shot at London's Abbey Road Studios, will be the first time the two have been photographed together since their 1998 split, which Moss described as a "nightmare."
Several other celebrities make an appearance, including Gary Barlow and Meryl Streep, but the former flames were the hot topic on-set, according to a source close to the production team. "They try to avoid one another in public as there have been raw emotions in the past, but neither could say no to [Paul McCartney]. They only have little roles, but it's the first time they're appearing on screen together since their split." Somewhere, the '90s kids in all of us are squealing with delight.