Cos coupons for June 2023
Save with our 9 verified Cos coupon codes for discounts on minimalist dresses, pants, and t-shirts, from the London-based brand today.
---
FAQs
How can I get free shipping at COS?
You can get free economy shipping on all orders at COS. Simply click 'Economy Shipping' at checkout. Your order should arrive within 5-8 business days. You can also check this page for free shipping coupons on standard or express shipping.
Does COS have student discounts?
Yes. Students can save 10% off their COS orders all year round. Simply log into your Student Beans account to verify your student ID. You should then receive your unique student discount code.
How often does COS have sales?
COS regularly has sales at the end of each season to help you save on designer clothing. This has previously included 30% off designer womenswear and menswear on key dates too. Check this page or sign up for the newsletter for the latest sale updates.
Does COS have Klarna?
Yes. COS does accept payments from Klarna so you can now pay your purchase in 4 installments. You can also pay with PayPal, Visa, MasterCard, VISA, American Express or Discover.
What is the return policy at COS?
COS accepts free returns within 30 days from the day you order. Your items should be returned undamaged, unworn, and with any tags still attached for a complete refund. Make sure to check their website and go to the 'Returns and Refunds' page if you're unsure.
What company is COS?
COS is a part of the H&M group, alongside other popular brands including Weekday, Other Stories, Monki and Arket.
What is COS clothing known for?
COS clothing is known for being stylish, durable, and easy to wear. COS's design ethos state that the pieces are designed to last beyond the last season and that they value the importance of using sustainably sourced materials. This means that you can shop for your favorite COS bags, dresses, footwear, and outerwear knowing that they are made to last and do little damage to the environment.
---
Hints and Tips
Save with sales: COS usually keeps its high-end clothing at fair prices. However, there are still ways to snag a great deal when shopping with the London brand. Whilst there's no ongoing sale page, they usually have end-of-season and in-between-season sales. We've previously seen up to 70% off in these sales so it's a sure-fire way to save.
New Customer Discount: Are you new to COS and looking to save on their clothing? As a welcome, COS offers new customers 10% off sitewide. To access this discount, simply click the relevant code on our page. This is a great way to try the brand at a lower cost or stock up on essentials right off the bat.
Newsletter Deals: If you like staying updated on the latest modern fashion, sign up for the COS newsletter. You'll be sent notifications about new clothing, sales, and special offers. COS will also send you 10% off your first order when you sign up too.
Save with Text Alerts: Sometimes we miss an email, but we rarely miss a text. If you prefer to get text updates over emails, then it's a great way to get the latest coupons and pre-sale access too.
---
How to use your COS coupon code
Select a coupon from the Marie Claire page and copy it to your clipboard.
Click the "View at COS" button to be taken to the website.
Add your products to your basket.
Click on the shopping basket button to be taken to the checkout page.
Add in your shipping details such as your name, address, and preferred delivery method.
Look for the "Promo code" box where you can paste your coupon code.
Click 'Apply' and your discount will be applied to the total.
---
What We Recommend Buying From COS
For its stylish design focus and high-minded ethos, COS is a go-to favorite for us at Marie Claire. COS' minimalist staples make it incredibly versatile for every kind of personal style, whether you're a fashion expert or if you're starting to build your wardrobe.
If you fall into the latter category and find yourself stuck on what to wear in your everyday—from coffee runs to office hours—COS' versatile array of pieces can speak to a variety of tastes. The COS 5, a curated selection of (you guessed it) five "iconic pieces" that can shape up the start of an exceptionally fashionable collection; from the "Elevated T-Shirt" to the "Deconstructed Suit".
Or maybe like many others, you'll open up a closet full of clothes and somehow still find yourself with nothing to wear. A typical culprit of this is having a lack of basics that still feel stylish to balance out all the incomplete outfits. COS stocks every neutral style imaginable, and that sleek white blazer, chunky silver chain necklace, or billowy black shirt dress might be the things you're missing.
---
How We Source Our Codes
At Marie Claire, we have a dedicated team of deal experts, commercial colleagues, and editors who find and negotiate the best promo codes and coupons, as well as produce content aiming to help you shop affordably.
We have a dedicated team of 3 deal experts that are constantly sourcing and testing coupons and promo codes for some of the biggest retailers in fashion, beauty, and beyond to list on our website. They also work with affiliate networks to get a heads-up on future deals and discounts. This means we can update our pages
Meanwhile, our commercial colleagues are key to keeping good relationships with retailers. Their experience with lifestyle vouchers helps them to negotiate the best promo codes and exclusives for you.
On the pages themselves, you'll find carefully researched saving information for all your beauty, lifestyle, and fashion purchases. Our contributing editors have years of experience in the industry and consistently update the page to reflect new ways to save. You'll find helpful discount FAQs and saving tips which are checked and verified regularly.
---
What if my promo code doesn't work?
Our team always tries to make sure any out-of-date sales or incorrect codes are not included on our coupon pages. To do this, we check a few things, including:
Trying the code and checking if they are valid ourselves.
Check we don't have any unique, one-use codes.
Looking at the offer conditions to make sure you've got all the information.
However, there are occasions when details change or the codes may expire without us knowing. If this happens, be sure to contact us by emailing info@myvouchercodes.co.uk so we know. You can also go to our contact page.
---
How do we make money?
It's completely free for customers to use the coupon codes we have above. We'll get a small percentage of the money spent as a commission from the retailer you shop at. As with most businesses, we do need to make money however this will never impact the price you pay. The brand will give us a small share of the profit for connecting you to them. This helps us keep going whilst saving you more money.
Simply put, the retailer makes a sale, we get a commission, and you get a discount.
Fashion and Beauty Writer
Gabriella Onessimo (she/her) is a New York City-based fashion writer, journalist, and occasional stylist. She studied Journalism + Design and Fashion Communication at The New School, graduating in late 2022. She has been rigorously writing since—and wouldn't have it any other way! You can find more of Gabriella's words in L'Officiel USA, CR Fashion Book, and more.
12 ratings with the average rating of 5 out of 5 stars.
Modern fashion brand Collection of Style is best known as COS. Since it started in 2007, this London brand now has over 250 stores worldwide. You'll find effortless, minimalistic fashion staples for men, women, and kids at Cos. You can shop styles from everyday essential neutrals to splashes of color. From tailored suits to elegant crossbody bags, there are plenty of key products that truly work for your wardrobe. COS focuses on creating conscious and sustainable clothing for its customers. You can use one of our COS coupons to discover high-end clothing at an affordable price.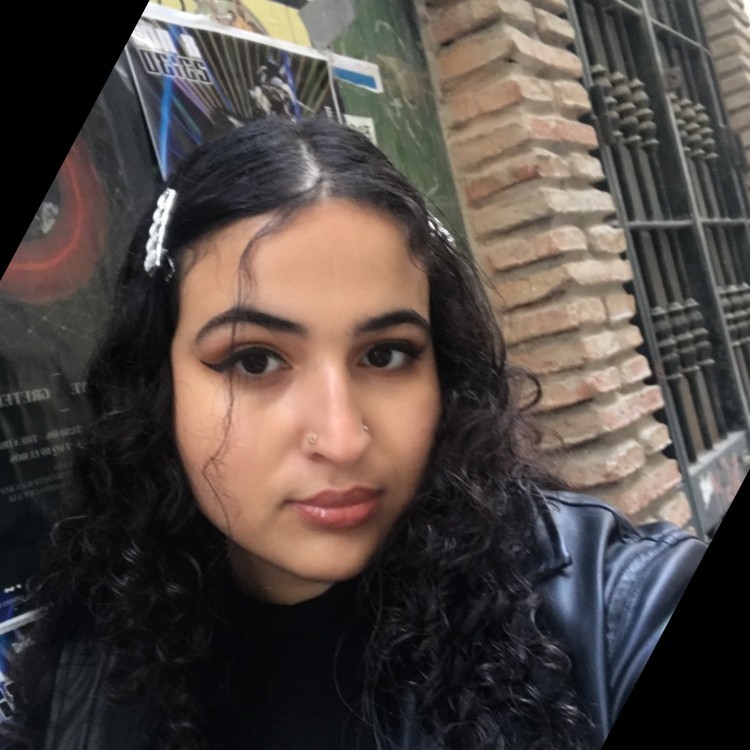 Gabriella Onessimo
Fashion and Beauty Writer
Gabriella Onessimo (she/her) is a New York City-based fashion writer, journalist, and occasional stylist. She studied Journalism + Design and Fashion Communication at The New School, graduating in late 2022. She has been rigorously writing since—and wouldn't have it any other way! You can find more of Gabriella's words in L'Officiel USA, CR Fashion Book, and more.