Are You Sexually "Normal"?
A shocking number of women have problems in the sack.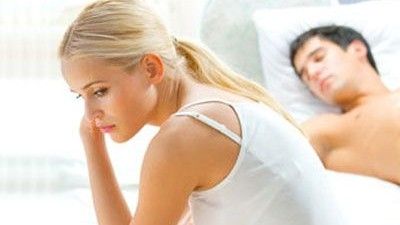 (Image credit: G Studio)
Marie Claire Newsletter
Celebrity news, beauty, fashion advice, and fascinating features, delivered straight to your inbox!
Thank you for signing up to Marie Claire. You will receive a verification email shortly.
There was a problem. Please refresh the page and try again.
Ever since I started using a vibrator — and thereby learned how to have an orgasm — I've had no trouble having good sex. Finding a man whom I like enough to have sex with is another matter...but whenever I do, I always want to have lots of sex, and I can have it without any problems.
Women's Top Sexual Problems
But apparently I'm fairly unusual — or so it would seem, given the results of a new study that will be released next month. Conducted by Dr. Debra Fromer, head of the Center for Bladder, Prostate and Pelvic Floor Health at Hackensack University Medical Center in New Jersey, the report polled almost 600 women and found that two-thirds of all women suffer from sexual dysfunction. Wow!
Some of the most interesting findings:
The Self-Esteem Fallout from Sexual Problems
The study's author, Fromer, points out that women who have these problems can feel crappy about themselves, their sexuality, and their relationships as a result.
Ladies: Do those of you who have these kinds of problems feel better knowing that so many women suffer from them?
Help for Sexual Problems
If you are suffering from them, talk to your gynecologist — she may be able to help. Exercise can go a long way with many of these issues. (I think my obsessive exercise schedule has a lot to do with my very healthy libido.) So can switching to a different antidepressant — some of them can really kill the old libido. I think spending quality time with a vibrator may be the single easiest and most pleasurable way to help yourself out of the sexual doldrums.
The Good (Sexual) News
The study also reported that 45 percent of women from 55 to 70 years old were still getting laid — and 15 percent of women over 70 were!
Great, right? Dunno about you, but I always find news about old people having sex heartening, because you see so little of it in movies or television that I have often worried that IT DOESN'T HAPPEN. But it does.
All the more reason to figure out your sexual problems sooner rather than ... never.
Some helpful links:
The Sexual Benefits of Exercise
Is Your Vibrator Giving You Cancer?
Celebrity news, beauty, fashion advice, and fascinating features, delivered straight to your inbox!