The Beauty Minis That Are Worth the Purchase
Bonus: They make for an adorable shelfie.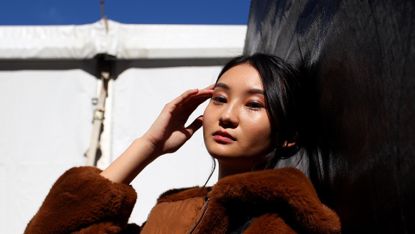 (Image credit: Lisa Maree Williams)
Here's the thing...beauty is expensive. And finding a beauty product that's just the right formula or shade for you is a pretty extensive trial-and-error process. There's nothing worse than dropping a couple hundred bucks on a giant tub of face cream only to wake up with a giant rash the next morning. Or buying a $50 tube of mascara then realizing that it clumps like crazy.
Enter: beauty minis. They're cute, TSA-friendly, and allow you to try out a product so that you can decide whether you actually want more of it. More and more beauty brands are coming out with fun-sized versions, so spare yourself the return shipping. Instead, shop our favorite beauty minis—ones that we believe are worth the full-sized purchase, below.
Hana Hong is the beauty assistant at Marie Claire, where she covers skincare, makeup, and haircare, and is identifiable by her signature cateye.