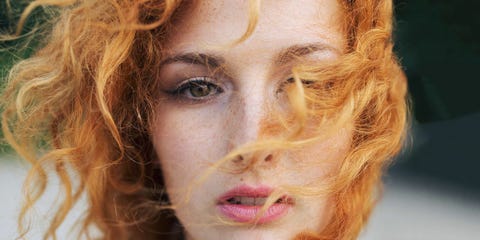 It seems that *finally*—yes, in 2016—brands are beginning to understand that 1) people do, indeed, have curly hair and 2) they might want products formulated specifically for their hair type in mind. And while there are a slew of great products out there for those ringlets, rizos, or whatever you call that badass hair of yours, there are some *great* new products hitting for 2016. Here, a look at some products to refresh your arsenal.
1
Dove Quench Absolute Detangler
Dove has been on board with the curl movement for some time now, and this product is one of our favorites. The leave-in detangler strengthens and moisturizes to get your curls in tip-top shape—AKA you being able to run your hands through them without seriously hurting yourself.
$6, dove.us
2
Garnier Fructis Curl Nourish
We've pretty much figured it out by now—curls need to be hydrated. This brand new line (with shampoo, conditioner, and leave-in conditioner) gives your hair 3 times the moisture for nourished hair. Translation? Well defined, smoother curls.
$4, garnierusa.com
3
Macadamia Professional Curl Enhancing Spray
This product defines and reactivates hair to leave it smooth and shiny, while enhancing your curls' natural shape. 💁
$25, ulta.com
The Bb.Curl line features all sorts of good stuff for those moisture-hungry strands, and this lightweight styling cream helps battle the dreaded droop with no residue or flakes. And yes—they customize it for your own hair type. (Because not every curl is the same.)
$31, bumbleandbumble.com
5
Matrix Total Results Curl Please
The new launch of the Matrix Total Results line features jojoba oil for a nourishing, humidity-defending formula and your best mane, ever.
$12 for shampoo or conditioner, ulta.com