You Need to See These Truly Crazy Dermarolling Before-and-After Pics
Hi, we would like this done to our face now, please.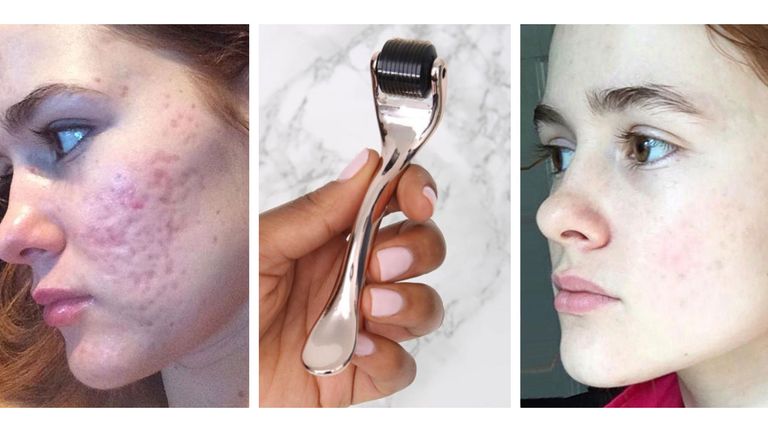 (Image credit: Instagram: @myfacestory/@glowgirl_cosmetics)
Okay, we get it—dermarolling seems like one of those gimmicky products you see promoted by spammy bloggers on your Instagram feed, but we promise you that it's actually a legit, effective way to fade discoloration, resurface fine lines, and smooth acne scars, all by using a needle-covered roller to literally puncture your skin to stimulate collagen production.
Basically, don't expect it to feel like kitten kisses on your skin. And although we officially recommend you get your needling done by a board-certified dermatologist, we know you won't do that. So instead, you can try dermarolling on yourself at home, at your own risk, using the cult-favorites Banish or Rodan & Fields AMP, as long as you promise to follow the instructions.
Just know that the results are not overnight miracles. It takes time for collagen to build. Still, results really do happen, and to prove it, we rounded up the craziest before-and-after pics of dermarolling in action, ahead. Get ready to have major FOMO.
1. Smoothed-Out Pockmarks and Reduced Redness
2. Filled-In Ice-Pick Scars and Plumper Skin
3. Faded Dark Marks and Brighter Skin
4. Calmer Skin Tone and Faded Scars
5. Smoother, Firmer-Looking Cheeks
6. Softer Forehead Wrinkles
7. Smoother Complexion and Faded Acne Scars
8. Filled-Out Scars and Brighter Cheeks