Employers Can No Longer Pay Women Less Because of Their Salary History
This is a huge step.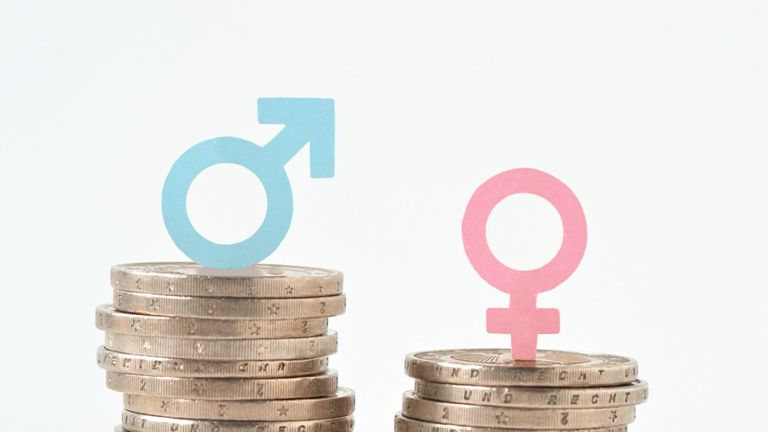 (Image credit: Getty Images)
In probably the best news you'll hear all day, some real effort is being made to improve the gender wage gap. Last Monday, a federal appeals court ruled that employers can't justify paying women less than men who are doing the same work based on a woman's salary history.
The Washington Post reported that in the case of Rizo v. Fresno County Office of Education, the U.S. Court of Appeals for the 9th Circuit sided with a math consultant who "argued that considering prior compensation when setting a worker's pay perpetuates gender disparities and defies the spirit of the Equal Pay Act."
In an opinion, Judge Stephen Reinhardt wrote:
"The Equal Pay Act stands for a principle as simple as it is just: Men and women should receive equal pay for equal work regardless of sex. The question before us is also simple: Can an employer justify a wage differential between male and female employees by relying on prior salary? Based on the text, history and purpose of the Equal Pay Act, the answer is clear: No."
In 2012, Aileen Rizo sued her employer, the Fresno County Office of Education, after learning her male co-workers were being paid higher salaries and had less experience. Rizo trains educators in better ways to teach math to students.
In court, Rizo's employer admitted to paying her a lower salary, arguing that the decision to do so was based on her salary history, not on her gender. However, Judge Reinhardt—who passed away before his opinion was published on April 9—disagreed with this logic.
"Before this decision, our law was unclear whether an employer could consider prior salary, either alone or in combination with other factors, when setting its employees' salaries," he wrote. "We now hold that prior salary alone or in combination with other factors cannot justify a wage differential."

In 2017, women were earning 82 cents for every dollar a man made, according to a study from the Pew Research Center—which would mean they'd have to work an extra 47 days per year to make up the pay gap. Women of color reportedly are paid even less, making 63 cents to every white male dollar.
"We know one of the challenges women face is they carry low pay from job to job," said the chief executive officer of the National Women's Law Center Fatima Goss Graves in an interview with The Lily. "They are losing because there is this huge loophole in our equal-pay laws. This tightens it up."
RELATED STORY