Brie Larson on Refusing to Compromise in Her Career
The actress shared her advice on advocating for yourself in the workplace.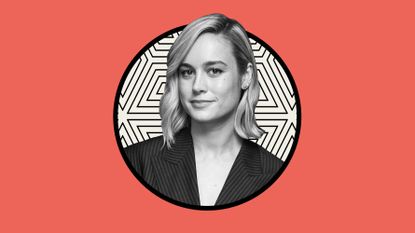 (Image credit: Morgan McMullen)
Marie Claire Newsletter
Celebrity news, beauty, fashion advice, and fascinating features, delivered straight to your inbox!
Thank you for signing up to Marie Claire. You will receive a verification email shortly.
There was a problem. Please refresh the page and try again.
So I pulled myself together and called Captain Marvel for help.
I'm not sure why I thought spilling my career woes to Brie Larson was a good idea. Perhaps it was her passion for advocacy that gave her a reassuring aura. Perhaps it was because I had recently rewatched Avengers: Endgame and that scene—in which Captain Marvel single-handedly keeps Thanos at bay (when most of the men couldn't)—was fresh on my mind. Or perhaps it was because I had just seen this video with Nissan in which Larson talks candidly about forging a career in a male-dominated field and not compromising your worth or your belief in yourself.
In honor of Larson's Nissan partnership and International Women's Day, Marie Claire chatted with the on-screen superhero about empowering women in the workplace, the changing landscape of Hollywood post-Time's Up, and the "army" of female peers who support her.
Marie Claire: Was there a time in your career when you felt you really had to compromise? And looking back now, what would you have done differently?
Brie Larson: [My] concept of no compromise is asking for that seat at that table and not compromising within oneself. Of course there are aspects outside of ourselves that we can't always be in control of. But believing in ourselves and asking for what we deserve and what we feel is right is such a huge step. That concept of 'undervaluing' is what ends up initially holding us back. There have been times that I've undervalued myself, and it's been part of my growth as an individual to learn how to be a better advocate for myself.
Whether it was speaking up about wanting a line to be changed on a script or getting the pay that I felt I deserved, there's this feeling, at times, I've gotten of feeling guilty about asking for it; thinking that valuing myself at where I'm at is actually overvaluing myself. And the belief that I should be smaller comes into play. I've been really working in the last couple of years at eliminating that. When I advocate for myself I just think of all of the people who are coming after me that will have a smoother pathway.
MC: That guilt—is that something you feel no matter who is in charge? Do you feel that your inner dialogue changes if there's a woman in charge?
BL: For myself, it's totally based upon the individual and [my] feeling of safety. And I'm so grateful we've been having more conversations in every industry about what we can do to make people feel safer at work. It's not just about our physical safety. It's also about the safety to be able to speak about the ways that we feel our work environment can improve.
All it takes is one bad experience to not want to do it again. You can have one time when you say to your boss or your superior, "This is making me uncomfortable." And if they dismiss it or if they don't handle it well, [then] we can hold that for the rest of our lives and think, That's just how it is, and create a projection in that way. It takes a lot of courage after that to push forward.
MC: I relate so much to what you're saying [about projecting]. I just started a new job and I've been grappling with when and how to speak up. And I'm already assuming how people will respond in these scenarios, even though I've never had those conversations with them before.
BL: And for you to speak up at this time is a courageous act. It's not something we should take lightly, challenging yourself and challenging your reality in that way to say, "It's a vulnerable spot for me." And, in particular, I'd say with finances—that's an extra vulnerable spot. I feel you on that, and I'm so excited for you to challenge whatever that is. I think you'll just gain so much more experience, and you start to realize what you think is the worst that can happen is actually not. You're still safe. It's just living authentically.
MC: This conversation might be the courage I've needed. I'm sure a lot of women feel like they don't have that support system. So I think conversations like we're having...you never really know who is going through that.
BL: And it might even be that your boss who you're afraid to talk to is going through it too, you don't know.
MC: Are there any women within the industry who have shown you that support? Shown you not to compromise?
BL: There's been, in the last couple of years, such an influx of community that's been built. And it's really important because we are able to share our experiences together in a safe space and work through where we want our industry to go and where we want our individual careers to go.
A lot of the time we hold shame inside because we don't know what's normal. Is it normal to feel this way? Is it normal to ask for this? Is it normal that they are treating me this way? And we don't have anything to base it off of. We're just basing it off of a gut call. And so to have people in your life like I do has been such a gift. And with technology, they are a text away. I have a whole incredible army of brilliant women in my phone that whenever I need it, I can say, "Hey, do you have five minutes? Because I don't know what to do."
We all have moments when we don't know what to do. Even Oprah doesn't know what to do, so it's really important to have that sounding board.
MC: Is Oprah one of the women in your phone text arsenal?
BL: [Laughs] No, no, Oprah is not in my phone. But I remind myself constantly because I find myself 'othering' people that I admire. So I put them on a pedestal, and I act like they don't have any struggles, that they don't have any fears or that they don't make mistakes. And the people I am inspired by are not the ones who have never make a mistake, because they don't exist. It's actually the ones who have made mistakes and have found ways to recover from them gracefully. They can admit they are wrong, when they are wrong. They make amends when they need to, and they course-correct. And that, to me, is what makes a person I admire.
MC: You've also been involved in Time's Up for a few years and have worked to get inclusion riders implemented in films you are working on. Are you seeing tangible effects of that change?
BL: Part of what I'd love to do is reframe the concept of 'change' because I think we see it as some 'boss level' that we have to beat, and then it's 'done.' And it doesn't work like that. The world is changing as quickly as we are asking for it to change, so I don't see my experience with Time's Up or any sort of activism that I do in the future as being something that ends.
We won't ever be able to rest because as our standards get raised, then there is more to do. And I'm excited about that. So this idea of not reaching a sense of satisfaction and staying vigilant in my curiosity and finding new solutions and continuing to dig deeper, that is what my time on this planet feels like it is.
MC: There are rumors that Marvel is seeking a female director for Captain Marvel 2. How important would that be to you in having a woman at the helm?
BL: There's nothing I can speak to with the sequel. The first Captain Marvel gave me the platform to be able to use my voice, and the thing I love to use my voice for is to say, "We need more different, diverse unique, exciting new voices." And my industry is one I feel I have a little control over. So that will always be something of importance to me, whether it's a big movie or a commercial.
MC: Was that something you advocated for with this Nissan ad: having a big female presence on set?
BL: Yes, a female presence and as much diversity as possible, especially with the entry-level jobs. Making sure we have diverse voices there because that's the beginning pathway. It takes a long road to be able to be in leadership positions.
---
For more stories like this, including celebrity news, beauty and fashion advice, savvy political commentary, and fascinating features, sign up for the Marie Claire newsletter.
Related Story
Related Story
Celebrity news, beauty, fashion advice, and fascinating features, delivered straight to your inbox!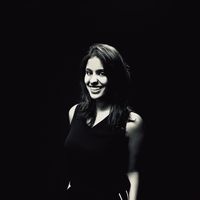 As Marie Claire's Entertainment Director, Neha oversees and executes strategy for all editorial talent bookings and culture coverage across the brand's print and digital entities, including covers, celebrity profiles and features, social takeovers, and video franchises as well as handles talent relations for MC's flagship summit, Power Trip. She's passionate about elevating diverse voices and stories, loves a hot-take, and generally hates reboots. She's worked in media for more than 10 years and her bylines about pop culture, film & tv, and fashion have appeared on Glamour, Vanity Fair, GQ, Allure, Teen Vogue, Brides, and Architectural Digest. She is a graduate of the Columbia School of Journalism.