Is Corporate Culture Missing Out On Millennial Women?
Check out our article on the millennial woman and how she works.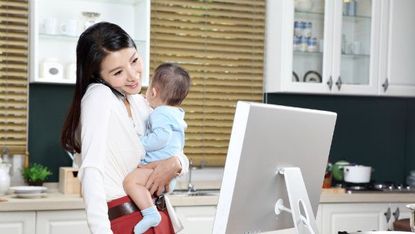 (Image credit: Archives)
This just in: The millennial woman is not seeking stressful, high-powered positions — she is cultivating her talents at her home office or virtually. Research conducted by PR firm Zeno Group, found that only 15 percent of women between the ages of 21 and 33 have the desire to lead a "large or prominent organization," according to the The Huffington Post (opens in new tab). Research shows that more-and-more women are unwilling to make the compromises of their personal lives and endure the stresses that the corporate lifestyle demands.
Yet, they are just as ambitious as they would be in the cubicle-environment: They are multi-tasking, taking conference calls on their way to yoga and setting up meetings while taking care of their children. Although we may now be living in a positive and empowering moment for women, it also means that companies are missing out on the contributions of talented females.
Do you think the traditional corporate structure poses a barrier for women? Give us your thoughts.