The New Guard: The 50 Most Connected Women in America
Want to spot a real power broker? Start here, with the 2nd-annual New Guard list of the most connected women in America.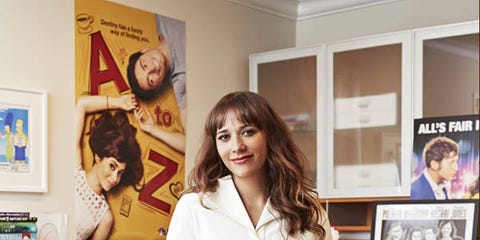 Power is fast becoming a woman's game. Used to be it was exercised by monied men on golf courses and in oak-paneled board rooms. (How dated is that?!) These days, true clout is measured by who you know and, more important, what you do with those contacts. And nobody knows how to network better than we do. Want to spot a real power broker? Start here, with the 2nd-annual New Guard list of the most connected women in America.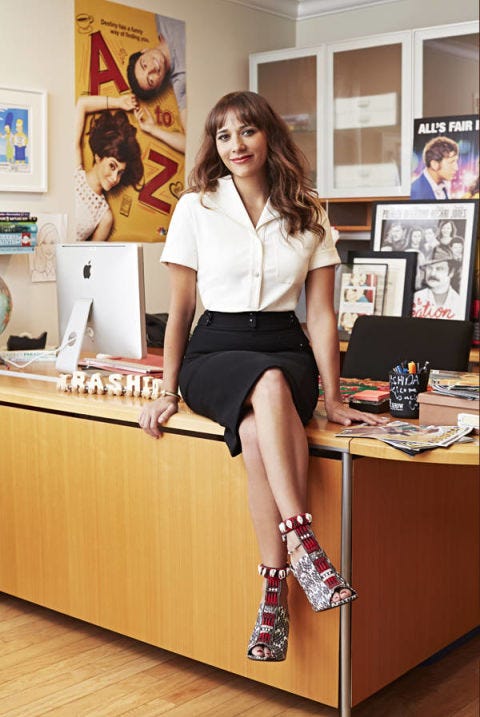 Hollywood Shot Caller: Rashida Jones
38, ACTRESS, WRITER, PRODUCER, CO-FOUNDER OF LE TRAIN TRAIN AT WARNER BROS. (@IAMRASHIDAJONES)
Roles on NBC's The Office and Parks and Recreation made the second-generation Hollywood Harvard grad (mom is actress Peggy Lipton, dad is uber producer Quincy Jones) a familiar face. Jones is comfortable on both sides of the camera—her hot TV production company has nine shows in development. Their first series, the rom-com A to Z, is on NBC now. Upcoming: the title role in Steve Carell's comedy Angie Tribeca as an LAPD officer.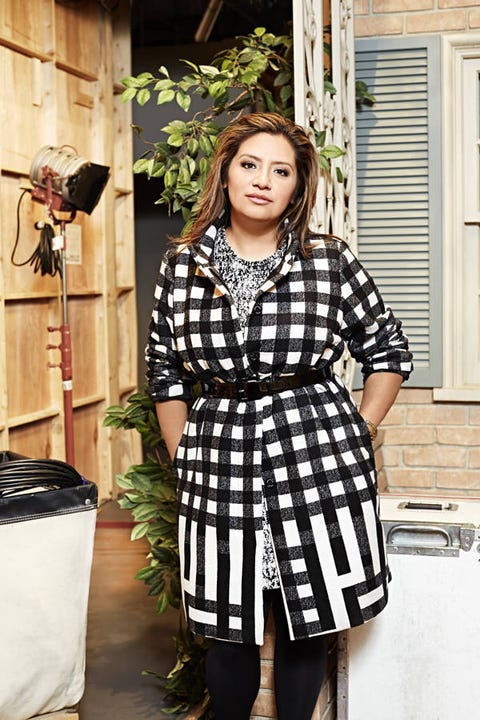 Hollywood Shot Caller: Cristela Alonzo
35, CREATOR/EXECUTIVE PRODUCER AND STAR OF ABC'S CRISTELA (@CRISTELA9)
Her start as a stand-up comedian helped her craft the image that has made this Texan one of the few Latinas on primetime in a central role. Her show, about life as a first-generation Mexican-American, was initially nixed by ABC execs who then snapped it up after seeing a bare-bones episode she bankrolled with her kill fee.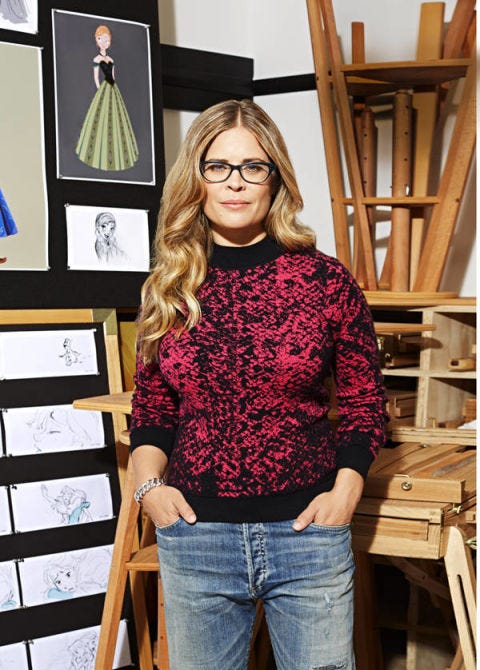 Hollywood Shot Caller: Jennifer Lee
43, SCREENWRITER AND DIRECTOR (@ALITTLEJELEE)
As writer and codirector of the Oscar-winning juggernaut Frozen (which has to date raked in $1.2 billion at the box office, the top-earning animated film of all time), Lee joins an elite cadre of billion-dollar directors such as George Lucas and Steven Spielberg. The first woman to helm a Disney animated studio feature, she has a Frozen short next up, as well as the screenplay adaptation of YA cult novel A Wrinkle in Time.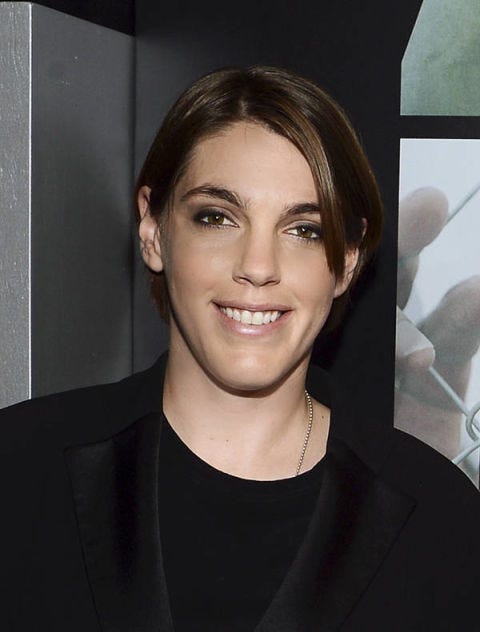 Hollywood Shot Caller: Megan Ellison
28, PRODUCER, FOUNDER, ANNAPURNA PICTURES (@MEGANEELLISON)
The press-averse daughter of tech billionaire Larry Ellison last year became the first woman in history to score two Best Picture Oscar nominations in the same year, for producing Her and American Hustle. (All told, Annapurna racked up 17 noms last year alone.) Next up: the Oscar-buzzed Foxcatcher, starring Steve Carell and Channing Tatum.
RETURNING NEW GUARDER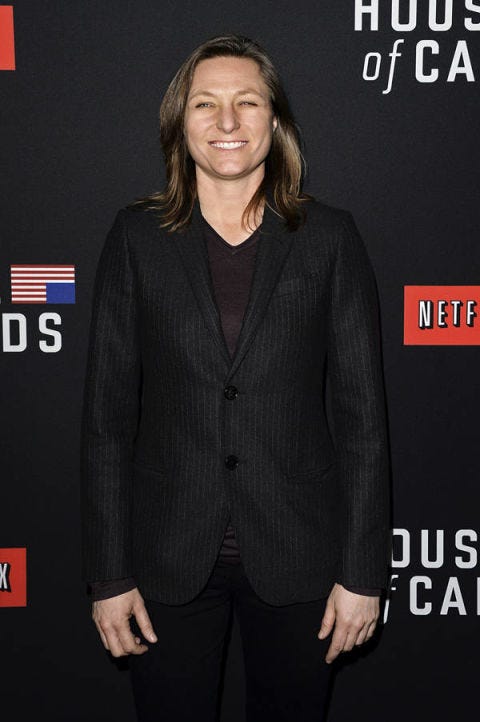 Hollywood Shot Caller: Cindy Holland
45, VP, ORIGINAL CONTENT, NETFLIX
Having notched zeitgeist-tapping hits House of Cards and Orange Is the New Black (the second season was Netflix's most-watched original series to date), Holland, the Los Gatos streaming giant's programming guru, is turning her sights to comedy. She's green-lit a talk show for Chelsea Handler, a comedy series produced by Judd Apatow, and a sitcom from Friends cocreator Marta Kauffman starring Lily Tomlin and Jane Fonda.
RETURNING NEW GUARDER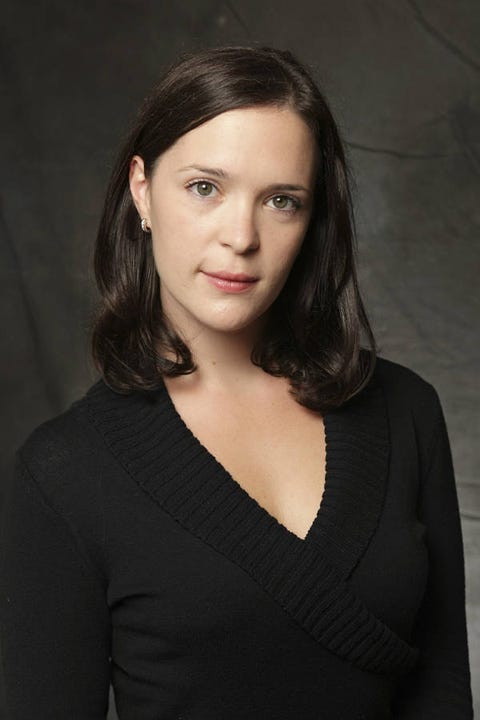 Hollywood Shot Caller: Hannah Minghella
35, COPRESIDENT OF PRODUCTION, COLUMBIA PICTURES
As gatekeeper at one of Hollywood's most venerable studios, Minghella presided over Oscar contenders Captain Phillips and American Hustle, and logged stints at Harvey Weinstein's Miramax Films and Sony Pictures under cochair Amy Pascal. Next up: a rumored all-female reboot of Ghostbusters.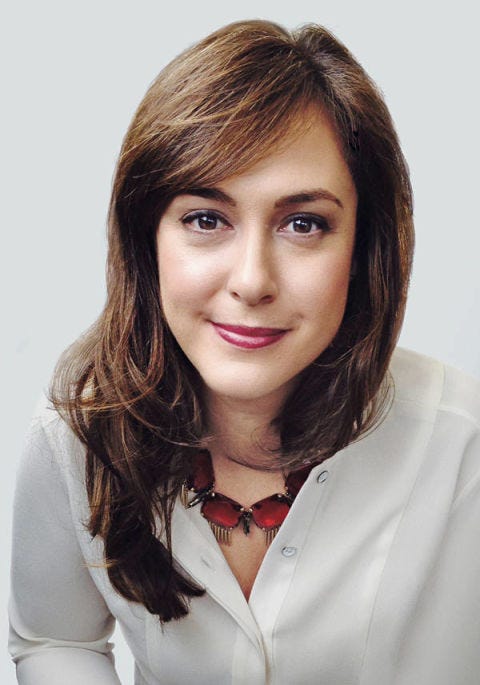 Hollywood Shot Caller: Brooke Posch
36, SVP, ORIGINAL PROGRAMMING AND DEVELOPMENT, COMEDY CENTRAL (@BAPOSCH)
The former assistant to Saturday Night Live creator Lorne Michaels is now a comedy talent-spotter extraordinaire in her own right, overseeing development of East Coast–based original programming for the Viacom-owned network. Among Posch's big credits: ratings favorite Inside Amy Schumer and the Amy Poehler executive-produced Broad City.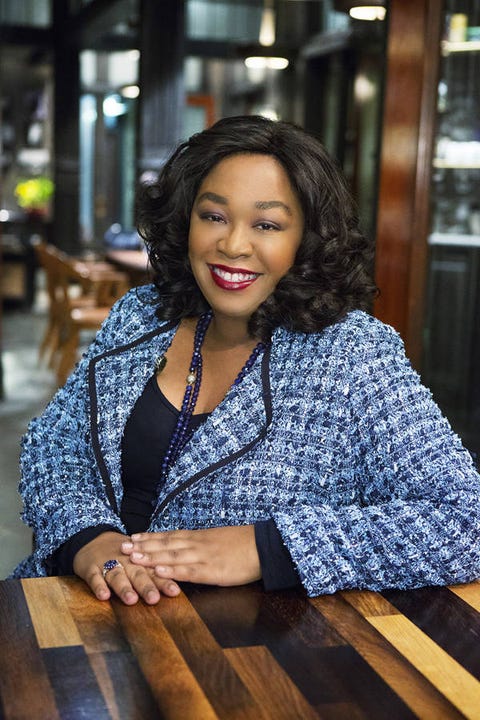 Hollywood Shot Caller: Shonda Rhimes
44, WRITER, PRODUCER, FOUNDER, SHONDALAND (@SHONDARHIMES)
Arguably TV's most powerful showrunner now owns Thursday nights on ABC with her trifecta of hit dramas, Grey's Anatomy, Scandal, and the most recent How to Get Away With Murder. She's also the rare behind-the-scenester with her own celebrity profile—watch for her cameo on NBC's The Mindy Project this season.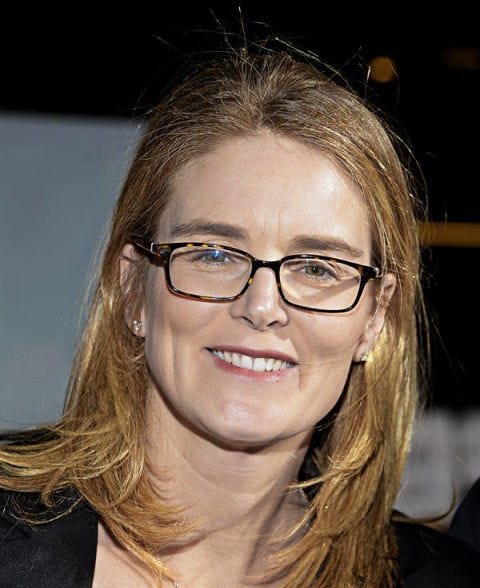 Hollywood Shot Caller: Emma Watts
44, PRESIDENT OF PRODUCTION, 20TH CENTURY FOX
Fox's resident hitmaker shepherded a slew of blockbusters including X-Men: Days of Future Past, The Other Woman, and Dawn of the Planet of the Apes. (Combined box-office haul: $1.6 billion worldwide.) She's credited with coaxing überdirector David Fincher to direct this fall's gripping adaptation of the Gillian Flynn best-seller Gone Girl.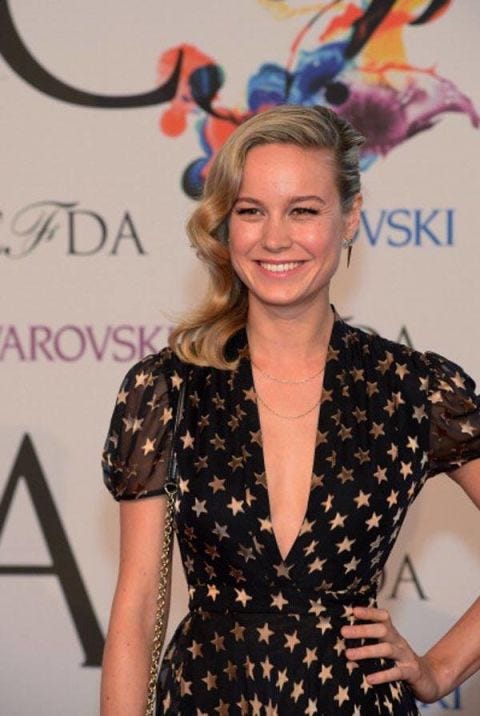 Hollywood Multi-Hyphenate: Brie Larson
25, ACTRESS, FILMMAKER
One of the most prolific actresses in the game, with six films due out next year, she costars opposite Mark Wahlberg in The Gambler, the much-buzzed-about addiction drama.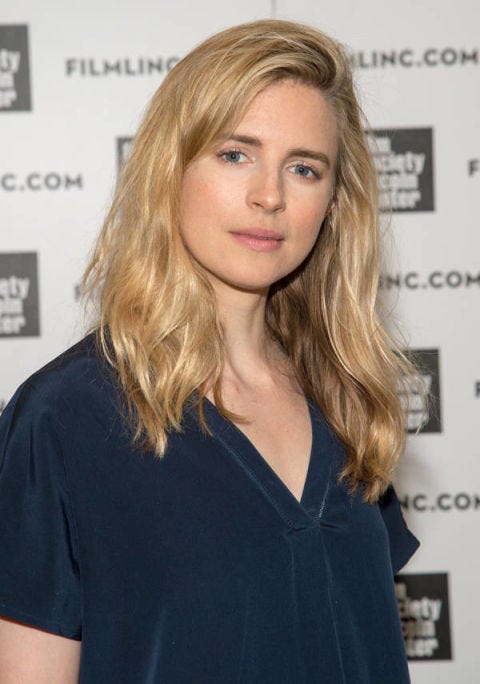 Hollywood Multi-Hyphenate: Brit Marling
31, ACTRESS, WRITER, PRODUCER (@BRITMARLING)
Look for the indie screen queen in the upcoming Civil War drama The Keeping Room and the Terrence Malick–produced Abe Lincoln biopic, The Better Angels.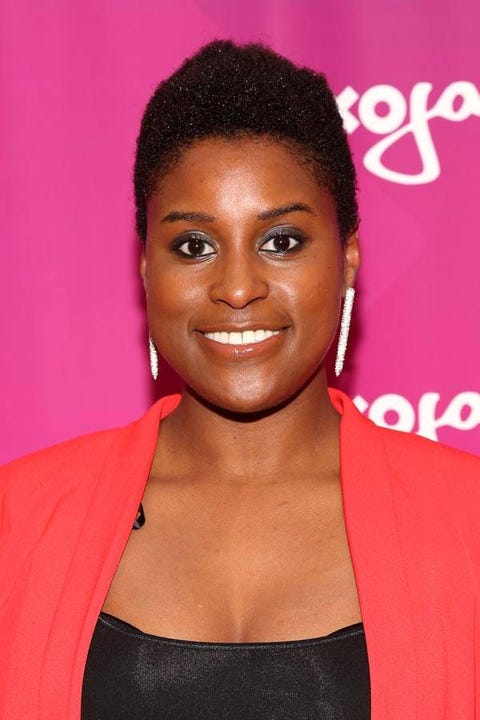 Hollywood Multi-Hyphenate: Issa Rae
29, WRITER, PRODUCER, YOUTUBE STAR(@ISSARAE)
The creator of the hit web series The Misadventures of Awkward Black Girl is teaming up with The Daily Show vet Larry Wilmore to develop a half-hour comedy for HBO. Her first book—a collection of funny essays—is out in February.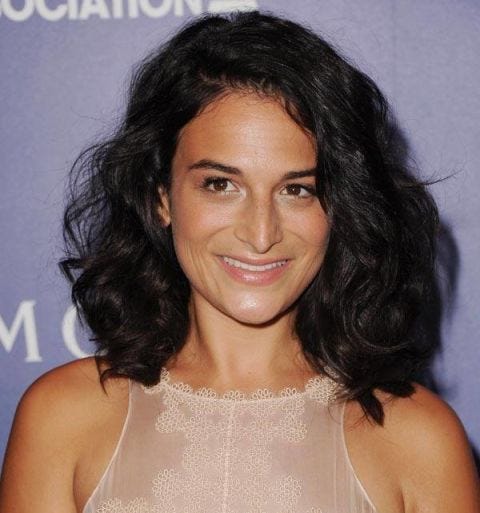 Hollywood Multi-Hyphenate: Jenny Slate
32, ACTRESS, COMIC, AUTHOR (@JENNYSLATE)
Last summer's Obvious Child star appears in the FX series Married and is reportedly developing a full-length filmof her Marcel the Shell character.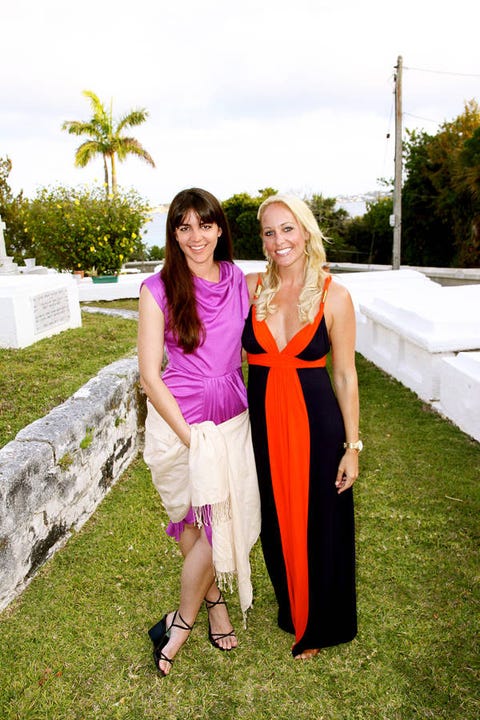 Content Queen: Melissa Bell
35, COFOUNDER, EXECUTIVE EDITOR & SENIOR PRODUCT MANAGER, VOX.COM (@MELISSABELL)
Bell joined the journalism digirati earlier this year when she left her prestigious post heading up digital strategy at The Washington Post to start a news venture with Beltway-blogging wunderkind Ezra Klein. The site is now part of the well-funded Vox Media empire (SB Nation, The Verge, Curbed).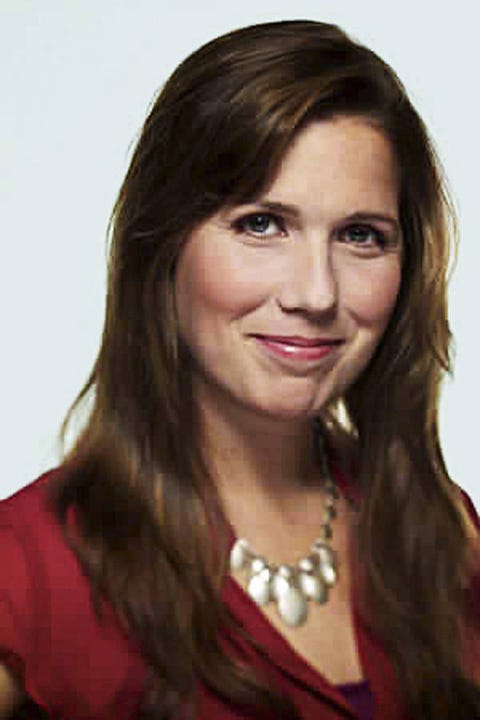 Content Queen: Liz Gannes
31, SENIOR EDITOR, RE/CODE (@LIZGANNES)
The well-sourced former scribe for Red Herring, Gigaom, and AllThingsD is now scoring scoops for Re/code, the Kara Swisher–Walt Mossberg tech news blog. Last summer, Gannes was first to the gate with news of Google's Sergey Brin's split from wife Anne Wojcicki.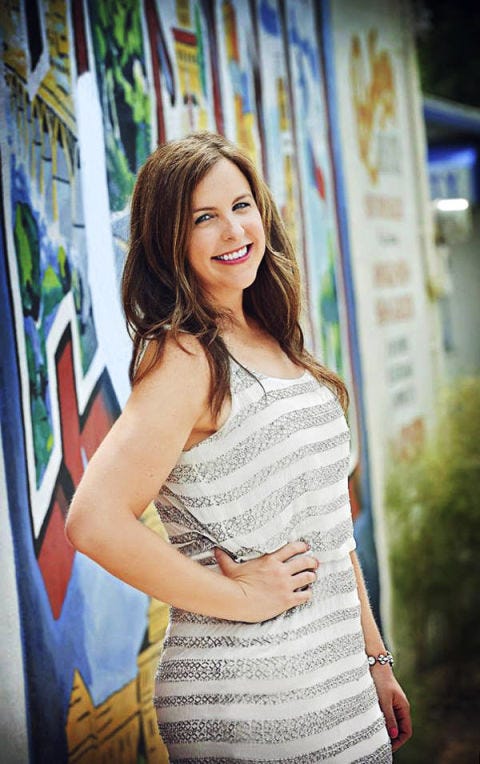 Content Queen: Kelly Krause
32, PUBLICIST, SXSW INTERACTIVE (@KELLJOKRAUSE)
Can't score a seat at one of SXSW's standing-room-only panels? Thank Krause, who liaises with A-list tech firms and media outlets to craft and curate the influential festival's must-see keynotes and events. Among her gets: Nasty Gal's Sophia Amoruso, Cory Booker, and Ray Kurzweil.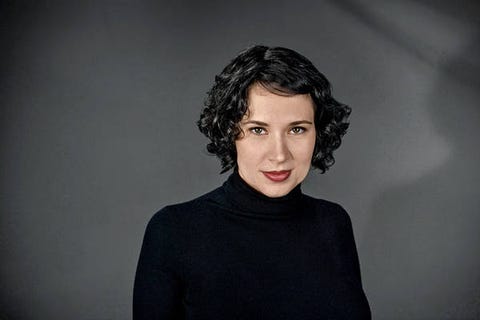 Content Queen: Sarah Lacy
38, FOUNDER, CEO & EDITOR-IN-CHIEF, PANDODAILY (@SARAHCUDA)
Three years ago, the former TechCrunch editor raised $2.5 million from Silicon Valley heavies like PayPal's Peter Thiel and Zappos' Tony Hsieh—while on maternity leave—to launch her must-read tech blog. Critics say she's a shill for investors, but love her or hate her, there's no denying her insider status.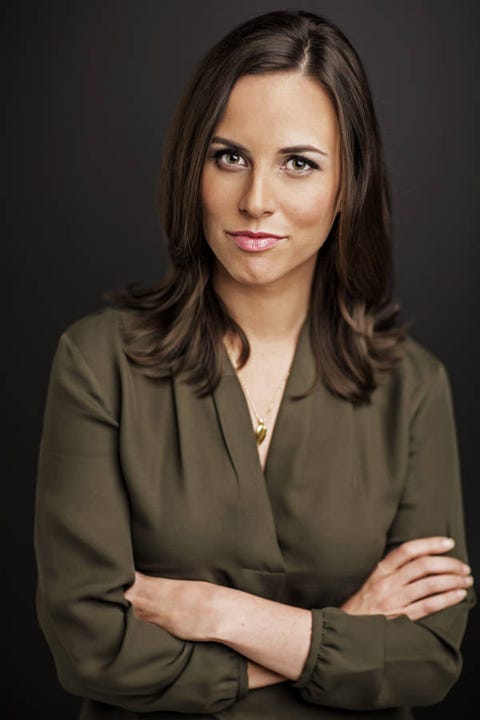 Content Queen: Alicia Menendez
31, HOST OF FUSION'S ALICIA MENENDEZ TONIGHT (@ALICIAMENENDEZ)
The former cohost of SiriusXM Cristina Radio's Power Play and host of HuffPost Live, Menendez was tapped last year to anchor her own evening news and politics show on Fusion, the new youth-focused cable partnership between ABC and Univision.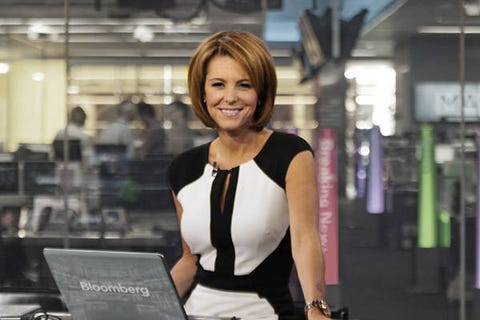 Content Queen: Stephanie Ruhle
38, MANAGING EDITOR, BLOOMBERG TV/ EDITOR-AT-LARGE, BLOOMBERG NEWS (@SRUHLE)
The Wall Street veteran who logged 14 years at Deutsche Bank and Credit Suisse now hosts Bloomberg's Market Makers, where she's taking on CNBC's morning business roundup Squawk Box. Claim to fame: so plugged-in, she broke the news of the London Whale, the JPMorgan Chase trader at the center of the bank's mega-loss in 2012.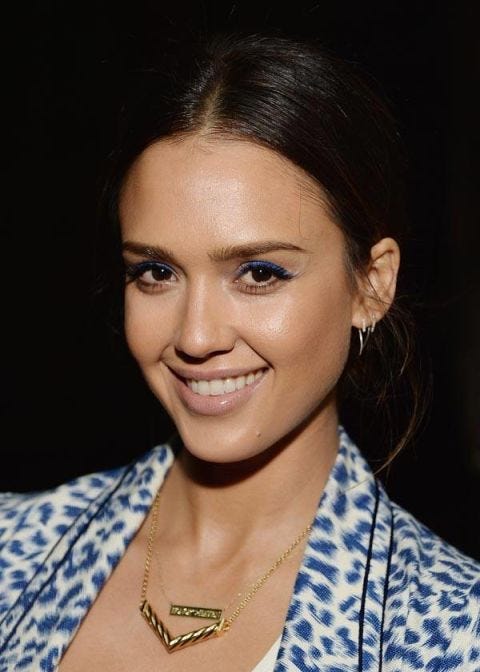 A-List Entrepreneur: Jessica Alba
33, COFOUNDER, THE HONEST COMPANY (@JESSICAALBA)
Alba's nontoxic baby product line raised $70 million in funding this summer. That puts its value at over $1 billion.
A-List Entrepreneur: Brit Morin
28, FOUNDER & CEO, BRIT & CO (@BRIT)
The self-proclaimed Martha Stewart of Silicon Valley runs an online DIY empire, backed by Yahoo's Marissa Mayer and former Apple exec Allison Johnson, among others.
A-List Entrepreneur: Emily Weiss
29, CEO & CREATIVE DIRECTOR, INTO THE GLOSS (@INTOTHEGLOSS)
The ultra-influential beauty blogger boasts a collaboration with Warby Parker and her own upcoming beauty brand, Glossier.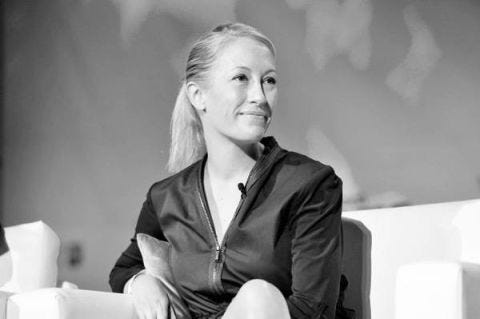 A-List Entrepreneur: Julia Hartz
34, COFOUNDER & PRESIDENT, EVENTBRITE(@JULIAHARTZ)
Her online-ticketing site has issued more than 200 million tickets worldwide and counting.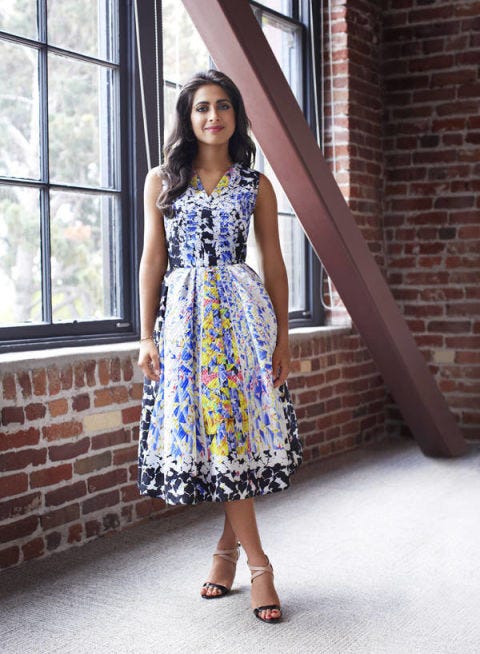 A-List Entrepreneur: Ruzwana Bashir
31, FOUNDER & CEO, PEEK.COM (@RUZWANA)
The Fulbright Scholar founded this travel-booking site with funding from Google's Eric Schmidt and Twitter's Jack Dorsey.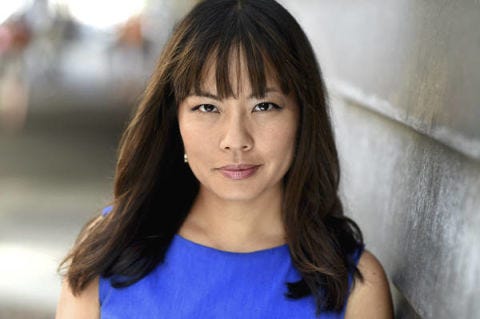 Star Deal Maker: Laura Lee
39, HEAD OF NORTH AMERICAN CONTENT PARTNERSHIPS, GOOGLE/YOUTUBE
If you're a media outfit with a presence on YouTube, odds are good you've hashed out the terms with the Harvard Business School graduate, who's cut deals with all the biggies—NBC, CBS, Discovery Networks International, and Vice to name just a few; the former head of business development for MTV Music & Logo was recently appointed to the board of American Apparel.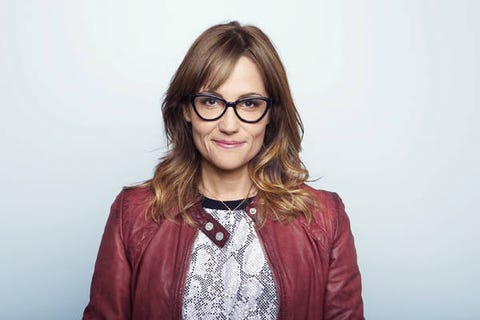 Star Deal Maker: Erin McPherson
46, CHIEF CONTENT OFFICER, MAKER STUDIOS (@ERIN_MCPHERSON)
Yahoo's former video strategy guru last year jumped to Maker Studios, one of YouTube's biggest video creators and distributors, where she oversees content for more than 55,000 channels that generate over 8.5 billion views monthly. Among her projects: a comedy series by Ben Stiller and a collaboration with Disney on the next Star Wars installment.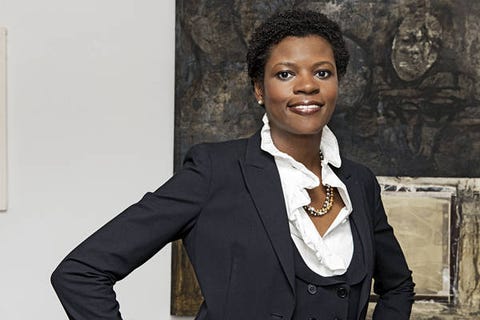 Star Deal Maker: Lorine Pendleton
44, DIRECTOR OF BUSINESS DEVELOPMENT, DENTONS (@LORINEPENDLETON)
A former entertainment lawyer who brokered deals for Spike Lee and Stevie Wonder, she's now an angel investor in women- and minority-run ventures. She sits on the boards of the National Black Programming Consortium, which finances African-American programming to air on PBS, and WomenLEAD, an online mentoring platform. She also helped organize TEDxHarlem.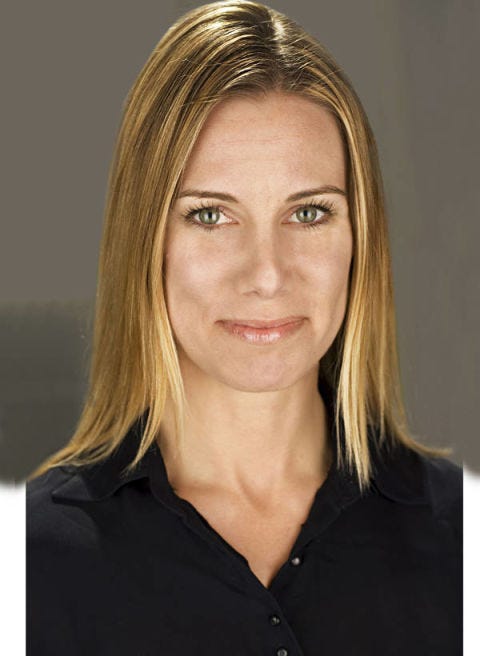 Star Deal Maker: Dana Settle
42, FOUNDING PARTNER, GREYCROFT PARTNERS (@DSETTLE)
The former Lehman Brothers banker opened up the West Coast office of this venture capital firm at a time when few paid attention to the nascent Los Angeles digital scene. Among her big bets: early investments in AwesomenessTV (sold to DreamWorks), Maker Studios (sold to Disney), and Trunk Club (sold to Nordstrom).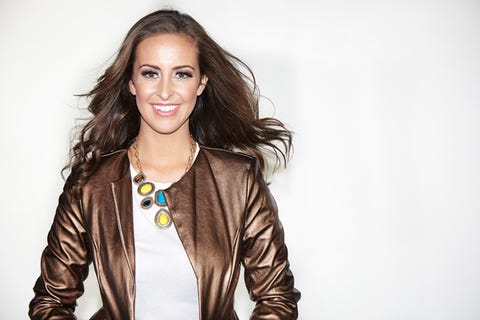 Valley VIP: Jesse Draper
30, CEO, VALLEY GIRL INC.(@JESSEDRAPER)
The former Nickelodeon kid star is the creator and host of buzzy web series The Valley Girl Show.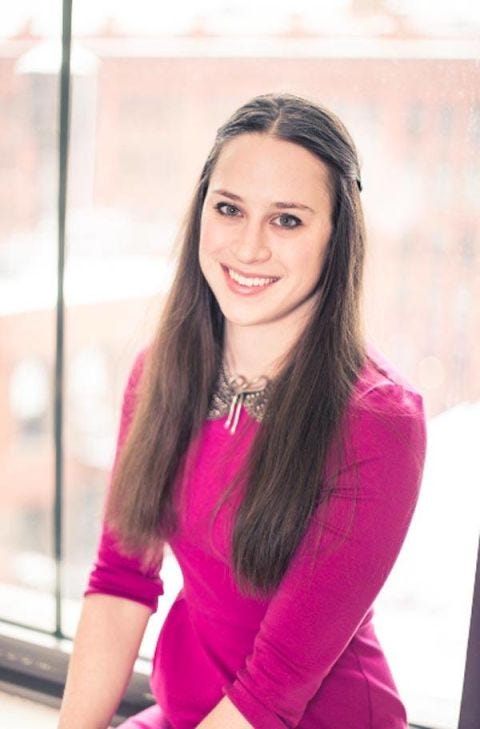 Valley VIP: Lindsey Green
30, VP, SKDKNICKERBOCKER (@LINDSEYMGREEN)
The in-the-know tech publicist reps a slew of notable New York startups like Of aKind and Bustle.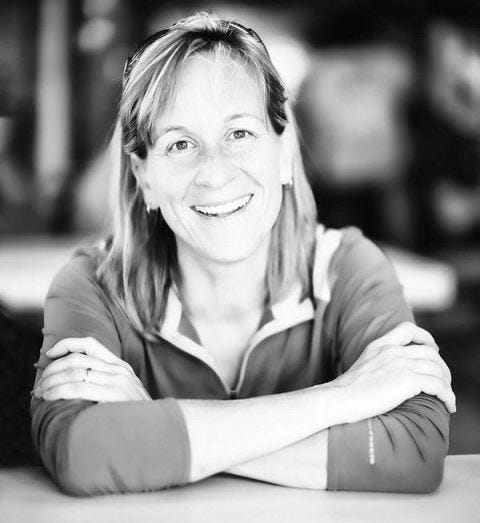 Valley VIP: Ellen Levy
45, MANAGING DIRECTOR, SILICON VALLEY CONNECT (@ELLENLEVY)
Dubbed a "super-connector" by Fast Company, she's sat on more than 50 boards over the course of her career.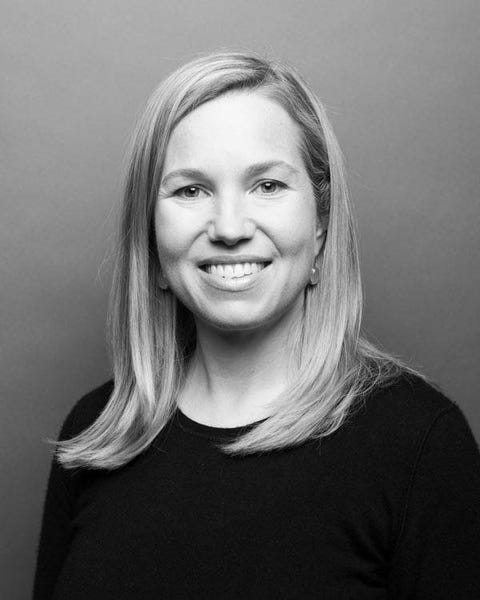 Valley VIP: Jessica Livingston
43, FOUNDING PARTNER, Y COMBINATOR (@FOUNDERSATWORK)
It's easier to get into Harvard than her startup accelerator, which accepts just 3 percent of 6,000 applicants every year.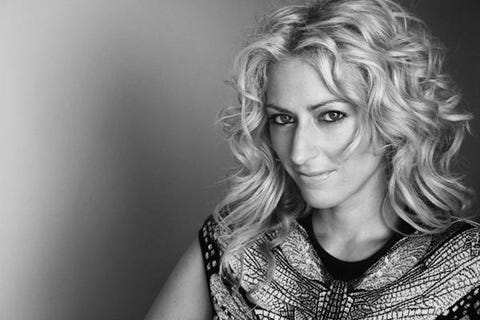 Valley VIP: Jane McGonigal
36, GAME DESIGNER(@AVANTGAME)
The alternate-reality-game pioneer founded Gameful, a network for game developers.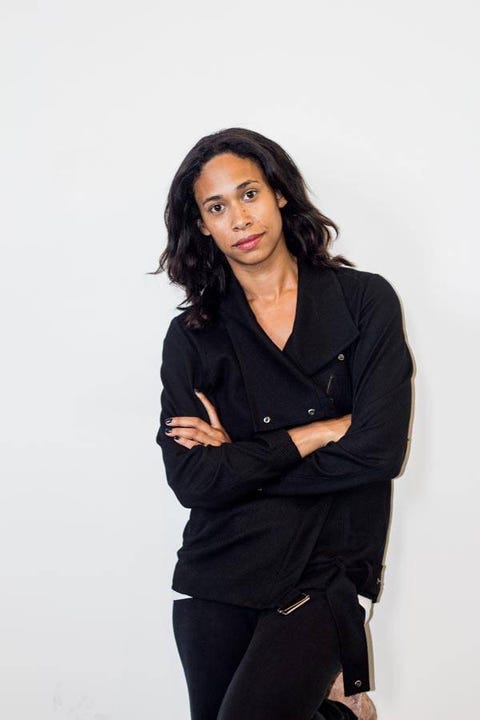 Valley VIP: Britt Morgan-Saks
35, HEAD OF ARTIST SERVICES, NORTH AMERICA, SPOTIFY (@BMORGANSAKS)
The longtime Sony/ATV record exec is now Spotify's artist ambassador.
This content is created and maintained by a third party, and imported onto this page to help users provide their email addresses. You may be able to find more information about this and similar content at piano.io