10 Female App Developers Get Candid About Working in Tech
What's it like to be an Apple iOS developer?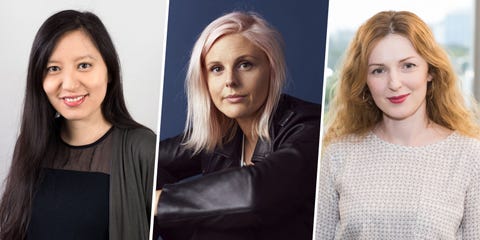 Ahead of Apple's Worldwide Developers Conference, MarieClaire.com talked to female iOS developers about the pros and cons of working in the tech industry, their best advice for women interested in launching an app, and their first lines of code (hint: there's a whole lot of "Hello, Worlds!").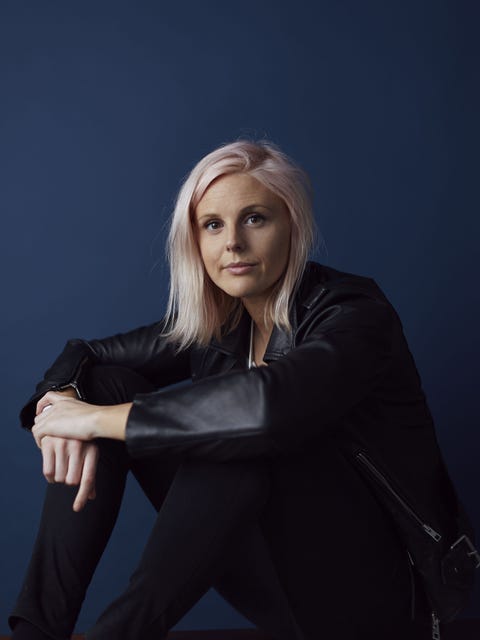 Robyn Exton: CEO and Founder, HER
On building an app: "Take a moment to really think about your audience and your market and the next five years of your life. Don't waste an opportunity on something you had an impulse urge to do. Think about it. Decide. Then go full throttle. Start making wireframes, start talking to users, start absorbing as much information as you can handle. Then absorb a bit more. And get something built and in the hands of users as soon as you can."

On Silicon Valley's bro culture: "It can be a bit rough at times but most women grew up knowing what the words of doubt or misogyny sound like so it didn't take me by surprise. You get damn thick skin and you keep moving forwards because no matter what people throw at you, you can't let any of it slow down your progress."
Her first line of code:
<!doctype html>
<html>
<head>
<title>My Hello Page</title>
</head>
<body>
Hello World!
</body>
</html>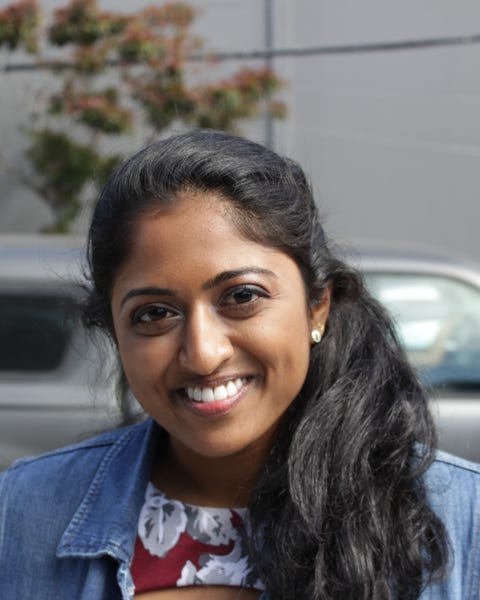 Swetha Prabhakar: Product at Houseparty
On launching an app: "Even if you don't envision yourself in a technical role, you can never go wrong by learning the fundamentals of coding. Take advantage of programs that are designed for newbies and women: General Assembly, Girls Who Code, Black Girls Code, and so many others."
On building a career in Silicon Valley: "Growing up with two brothers and a very supportive father, I've always felt like I could do anything and be anything. However, at times it can be daunting not to have more technical female mentors and women to look up to. I'm thankful that the team at Houseparty is a diverse and welcoming one, and that our COO and co-founder is a woman. But I've also learned that once you build trust and rapport with your male peers, they are generally inclusive and helpful."
Her first line of code: "Well, after the notorious 'Hello, world' that everyone starts with, I wrote the logic for a computer version of the card game Uno in Java."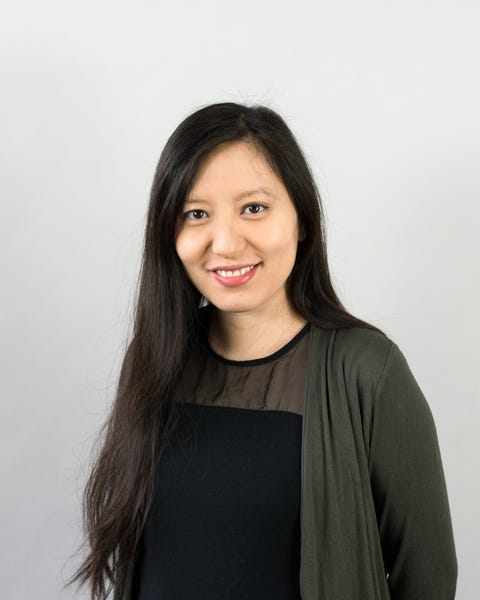 Sally Huang: Lead of Visual Technologies, Houzz
On creating a great product: "Always be yourself and figure out how to succeed on your own terms. Creating a good product means more than just being a good developer. You have to reach outside your immediate technical skillset to achieve something that sets you apart from competitors."
Best advice? "Maintain your own personal identity and to be selective about who you work for and who you work with. You'll feel connected to the best people you work with, regardless of gender."

Her first line of code: "Probably <html>Hello World!</html> from the Geocities HTML tutorials."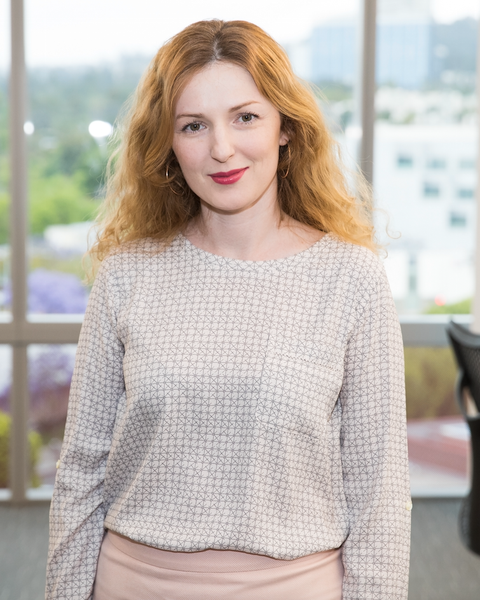 Elena Dichirico: Front End Developer, Whalerock Industries
On working in the tech industry: "The best thing for me is to see how a few lines of code can change things on my screen. It makes my working hours go by fast, but often too fast. Also, the tech world is just a fun place to be. It's rewarding and often casual. This industry helped me meet many intelligent and talented people. But I just want to point out that if someone wants to become a developer, she or he should be ready to have some stressful days, whether it's a deadline, miscommunication with a client, or just a complicated task."
On working in a male-dominated field: "I never felt excluded but also never tried to become a bro. The key here is to be yourself, be professional, and work hard."
Her first line of code: "I honestly don't remember, but pretty sure it was outputting 'Hello, World!'"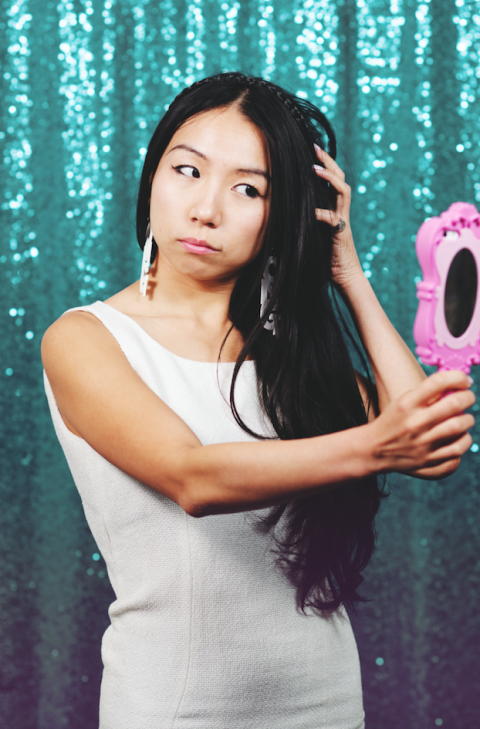 Lina Chen: Co-founder and CEO, Nix Hydra
On 'tech bros': "There's probably a spectrum and luckily, a small percentage of people (men and women included, by the way; culture affects everyone) are actually on the extreme end. I think those on the extreme end are maybe more press-worthy (or HBO show worthy) because of their outlier-level ignorance or obnoxiousness, so it's probably an over representation of what people in the tech industry are really like."
On expanding her product's reach: "In only five years, we have built a company that is enjoyed by 20 million users worldwide. When we started Nix Hydra we didn't have any experience or contacts, so if we can do it, so can you! We live in a time where app stores give you the amazing opportunity to distribute your products all over the world."
Her first line of code: "It was probably something 'hello world' related."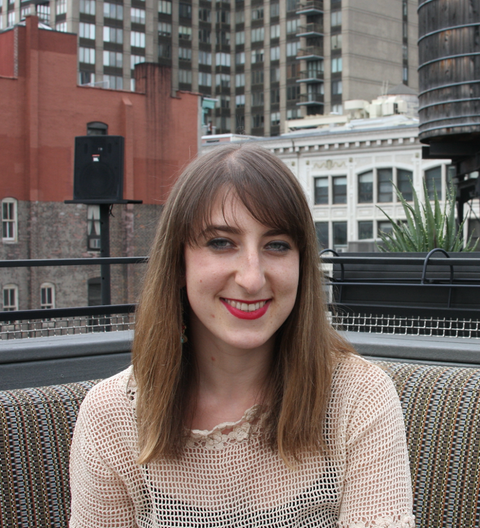 Tamar Nachmany: iOS Engineer, Tumblr
On getting introduced to coding: "My sister and I bought a book on HTML and built a virtual version of Beauxbatons Academy, the French wizardry school from the fifth Harry Potter book (I was about 10 years old). The result was the most 90s website ever."
On the tech industry's pros and cons: "Technologists are deeply optimistic. Even during this time of politically-charged despair and upheaval in the world, the tech communities in which I take part are full of people who ask themselves, "What can I make? How can I help?" They really believe change is possible. Yet people who work in the industry can often overestimate tech's ability to solve complex problems and underestimate the potentially destructive impact that our industry can have as well."
Her first line of code: "The line of code escapes me, but the first character was definitely '<'."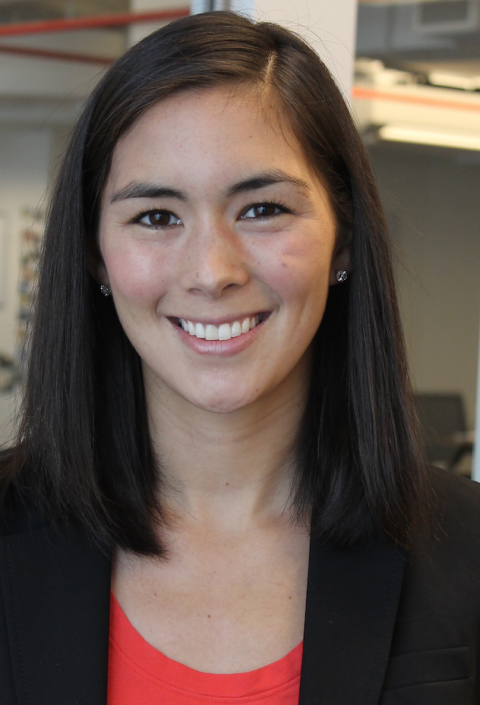 Samantha John: Co-founder, Hopscotch Technologies
On side hustles: "Whatever you do should start as a side project. If you have constraints on your time you'll only work on stuff that you really believe in. We did this with Hopscotch and within a couple months it became very clear to me that I had to quit my job and go full time."
On the tech industry's lack of perspective: "The tools to make a product are so inexpensive and accessible. You can make a website that millions of people use with only a $200 laptop. When it's so easy to build and scale a tech product, people tend not to think through the consequences of their actions. A lot of people spend a lot of energy figuring out how to make something a success without thinking about what success at scale really means for the world. Some of the unintended consequences of Facebook really speak to this."

On blatant discrimination: "Being a woman is like having a super power. Sexism is a great indicator of many other character flaws. Quickly weeding out people like that is invaluable."
Her first line of code: "Probably something in BASIC in high school."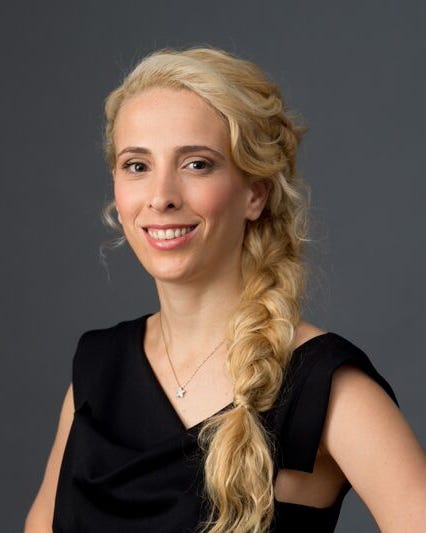 Liat Zakay: Co-founder and CEO, Donde
On taking the entrepreneurial leap: "If you have an idea you believe in, don't wait and watch. Act! Find a partner that completes you, and work hard. Don't be afraid; fear is your worst enemy. Dream big: pitch a client, a partner, or a friend that you want to recruit."

On tech's cultural hurdles: "Many consider the Valley to have a bro culture, but I was one of only two women in the tech unit of the Israeli intelligence where I was trained and served as an officer, so the Valley felt like a piece of cake. That said, I'm excited to be a part of creating the 'sis culture.' There are more and more women in technology every day. We help each other."
Her first line of code: "'Hello, World!' It's mandatory."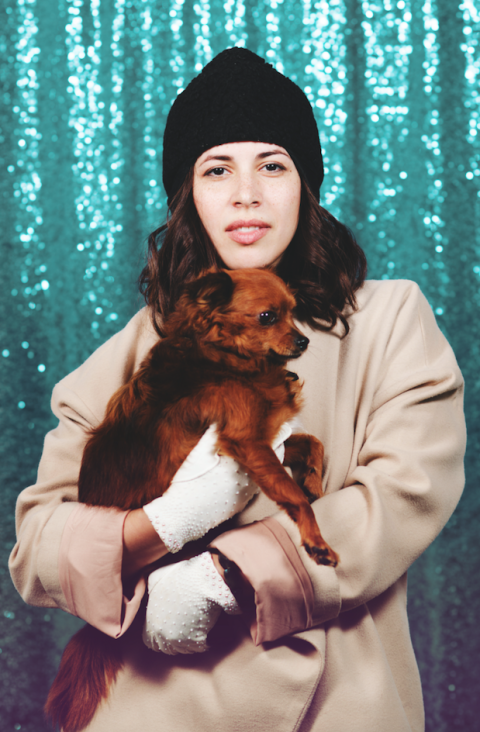 Naomi Ladizinsk: Co-founder and Chief Creative Officer, Nix Hydra
On the tech industry's pros and cons: "There are lots of interesting and creative people, lots of big ideas and big personalities, and big dreams. But it's easy for the tech industry to turn into an echo chamber. Less than stellar ideas become huge bubbles."
On working in Los Angeles rather than San Francisco: "The industry in L.A. is more entertainment oriented. Still, the entertainment industry has a lot of room for improvement when it comes to gender equality. For the most part, we are so rare that people are usually pleasantly surprised that we exist."
Her first line of code: "Probably making a turtle move forward in 3rd grade."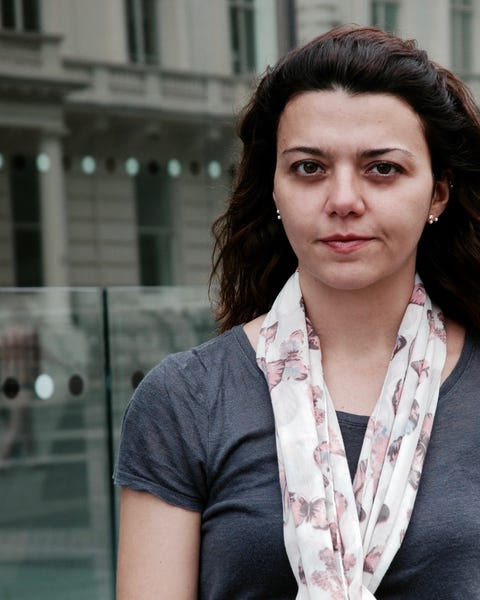 Simona Pappalardo: Head of Mobile, Peanut
On the job's stressors: "The best thing about the tech industry is that it is a fast-paced environment. And the worst thing about the tech industry is that is a fast-paced environment. It would be great to take a deep breath sometimes and have the possibility to dig into a technology or a discipline without feeling all the pressure to quickly move a technology to market."
On culture fit: "The bro culture is actually pretty cool as it fosters the 'you can' attitude. But, at times, it can be a challenging environment for female engineers and developers, especially moms in charge of a family. Finding the right working environment—like one that doesn't measure expertise and accomplishments in terms of hours spent at the office—will definitely unleash all your potential."

Her first line of code: "Instructions to move a ball on my computer's display screen, in the Basic programming language. Despite its simplicity, I still remember the excitement of being able to create what I wanted, the way I wanted."
This content is created and maintained by a third party, and imported onto this page to help users provide their email addresses. You may be able to find more information about this and similar content at piano.io