The Non-Scary Secret to Switching Careers
Priceless career advice from winemaker Joey Wölffer.🍷🙌

(Image credit: Marie Claire)
Do you ever wish your favorite clothing store could grow a set of wheels and come to you? Joey Wölffer has a hack for that. Six years ago, the designer ditched her high-power corporate job at The Jones Group (now dubbed Nine West Holdings) to follow two totally different career paths. At the same time.
Not only did Joey take the reigns as co-owner at her family's world-famous Wölffer Estate Vineyard (yep, that's why her name sounds so familiar), she launched The Styleliner—a mobile fashion truck that has the industry in a permanent state of 😍.
But forging a new path (make that two new paths) isn't easy, and definitely isn't without challenges. With a brick-and-mortar store in Sag Harbor that opened last summer, a new outpost opening in Nantucket this year, and a booming family wine business, Joey is killing it, and we spoke to her about why taking that risk was 100 percent worth it. Spoiler alert: The best way to plan your future might just be not planning it at all.
Marie Claire: You had a covetable job in the corporate fashion world before you left to start your own business. Why give up such an impressive gig?
Joey Wölffer: I loved my job, but I didn't have any wish to grow in that position. My dad had passed away a year earlier. He was an entrepreneur and was always pushing me to do my own thing. When he died, I had money from selling my portion of his furniture to my brother, and I was like, "this is the perfect money to start my own business."
MC: So, the timing just felt right?
JW: Well, my husband and I went to Bali with my family for the year anniversary of his death, and after we got back, the jet-lagged depression set in. We looked at each other and were like, "this time next year we will not be doing what we're doing now." We both took that very seriously, and from that moment on, I was determined to start my own business.
MC: You were involved in growing the family wine business at the time, and you could have easily slipped into that full-time if you wanted a break from the corporate world. Why also start the Styleliner?
JW: I started the Styleliner before the estate had settled, and my brother and I bought our siblings out [of the wine business.] We took over in 2013 along with my husband who took on the role as manager of the vineyards and the stables. I continue to have multiple roles within the winery as I simultaneously run my business. But this winery is my dad's dream. We're living it and growing it, but it's not my dream. The Styleliner is my dream. I think my dad always wanted that for me, too.
MC: How did you have the guts to take such a huge leap in your career?
JW: I was 26, and I wanted so badly to do something different, and I couldn't face another day in a cubicle. I was scared, but I was young and didn't have a family yet. I had the energy, and I wasn't afraid to fail. There have been many failures within my business, many things that happened due to being not totally ready—but I don't think you're ever ready.
MC: So you launched The Styliner, which ended up being hugely successful. What gave you the idea for a traveling truck?
JW: I really wanted to be a designer, but I knew I couldn't just start a brand and be like, "here I am!" I needed to earn a name for myself, and I wanted to do something unique. I loved the idea of taking the product to the customer, [and] I started going to people's houses and then parking The Styleliner on the street in New York City, doing charity events and trunk shows. People loved the detailing of the truck; it's like a beautiful store inside. And they loved the products.
MC: There are tons of badass female entrepreneurs out there, but women face so many unique challenges in business. What's your experience been?
JW: I'm working with a factory in Bali right now, and the guy thinks he's pulling the blinds over my eyes with negotiating. When it comes to business deals, I always have to assert my authority, stubbornness and knowledge. I walked into a meeting with the guy in Bali and brought my husband, and he handled him totally differently than he handled me. But I'm the one in charge! It depends on the culture. When I travel, I struggle with it more.
MC: Were there any moments you wanted to give up?
JW: I went through difficulties, but the prospect of going back to the daily grind wasn't attractive to me, so I was determined to make it work. I had to morph my business, and that's also a big lesson. You can't be stuck on one thing. Your ideas will change, and things will happen differently than you planned. You have to go with it.
MC: Your dad passed his entrepreneurialism down to you, and now you have a daughter. What kind of values as a businesswoman are you hoping to instill in her?
JW: I feel so lucky because of how we were raised—to be humble and work hard. My great-great-grandfather founded Marks & Spencer, so that's in my blood. I'm fortunate, but I've never been spoiled. You have to work hard to get where you want to be, and I want my daughter to be like that. She'll have to work for it. I want her to be a strong woman so she can make her own way in life.
MC: How do you plan for the future—or can you?
JW: I can't tell you I have a whole plan because I would be lying to you. But that's the beauty of where I'm going and where I've been. I'm allowing it to grow.
MC: It's so important for women to support other women. With that in mind, what advice would you give female entrepreneurs who want to make a similar career change?
JW: You're never too old to change your career. The typical corporate structure no longer exists. Taking risks is the only way to try something really new and exciting. I think the worth far outweighs the risk. And if it doesn't work, there are other options. It's not just black and white.
Follow Marie Claire on Facebook for the latest celeb news, beauty tips, fascinating reads, livestream video, and more.
Celebrity news, beauty, fashion advice, and fascinating features, delivered straight to your inbox!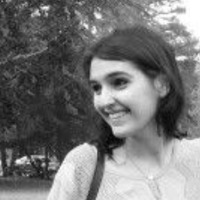 Mehera Bonner is a celebrity and entertainment news writer who enjoys Bravo and Antiques Roadshow with equal enthusiasm. She was previously entertainment editor at Marie Claire and has covered pop culture for over a decade.