'She Pivots' With Stacy London: Thriving in Her Mid-Career Renaissance
"How do we find meaning and purpose in who we are and where we are at every stage of life knowing that things don't always stay the same?"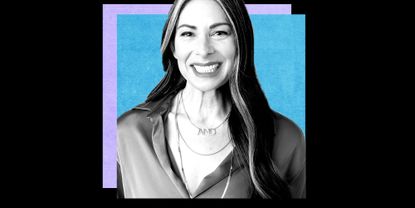 (Image credit: Future)
Marie Claire Newsletter
Celebrity news, beauty, fashion advice, and fascinating features, delivered straight to your inbox!
Thank you for signing up to Marie Claire. You will receive a verification email shortly.
There was a problem. Please refresh the page and try again.
In partnership with Marie Claire, 'She Pivots' challenges the typical definitions of success and explores the role our personal stories play in our professional journeys.
From a young age, Stacy London, the stylist and former co-host of What Not to Wear, felt pulled towards a career in fashion—just not for the reasons you'd expect. "I was diagnosed at 3 and a half with psoriasis," says London during a taping for a recent episode of She Pivots. "By the time I was 11, I was covered in scales from my neck down…I only wore long sleeve white turtlenecks and corduroy pants, even in the summer. There was something so confining about that. I used to envy the beauty of people who could wear whatever they wanted and show off their skin."
Maybe fashion—the thing she felt her illness had taken from her—could make her feel better. It wasn't until decades later, when London landed her role on the hit TLC show, that she found the confidence she was looking for. London saw her insecurities playing out in so many of the women she met—women in whom she saw so much potential. "I saw things in them that they clearly could not see," she says. "I had such empathy and such compassion for them and it really made me realize…how can I have this inner bitchy malignant critic in my head about me? If I'm going to spend all this time and energy really getting to know people, to empathize with them, to have compassion for them, why can't I do that for myself?"
Despite the wild success of the show, filming 345 episodes over 10 seasons took a toll on London's health. Her psoriasis had developed into psoriatic arthritis and she was struggling to control the chronic illness. Walking away and being forced to figure out what was next was hard for London. "I thought my career was falling apart and therefore I was falling apart," she says. "I was not married. I did not have children. So many people were like, well, you're married to your career. Nobody marries their career."
London hit a rough patch. But she soon realized that it wasn't just her psoriatic arthritis or her career challenges that were dragging her down: It was menopause. London was shocked. Wasn't she too young? Didn't menopause only affect a few women?
She dove headfirst into learning about every aspect of menopause, eventually discovering there was a real lack of resources and research on the subject, which she attributed to society's view of women as they age. "Culturally, there is an invalidation that happens to women as they age, and the one-two punch of it all is that you start to feel crazy at the same time culture starts to ignore you…which makes you feel even crazier," says London. "I can't be the only one who feels completely crazy and out of control, right? I mean, here I am, 47, and all of a sudden I'm starting to look a little bit different. I don't feel the same."
This led to what London calls her "midlife renaissance;" the moment she realized that women across the country deserve to aspire and grow into each new phase of their life. "45 to 55 [year old women] have the highest rate of decreased earning potential in women, highest rate of depression, highest rate of divorce," she says. "What if we talk about a jumpstart for the rest of your life?"
Part of London's mission included co-founding the State of Menopause, a company that sold products to help women manage their menopause symptoms. Although recently, London announced on Instagram that she would be closing the company to focus on advocacy. "The truth is that my interest lies in connecting us, in collaborating, in amplifying all the voices in this space. Product has not held the same interest for me personally," she wrote on social media.
While such a sudden career change used to make London feel uneasy, now she sees the magic in it. "How do we find meaning and purpose in who we are and where we are at every stage of life knowing that things don't always stay the same? The idea that we are holding on to what is static or the status quo about ourselves disallows for the beauty of evolution, and that certainly is the beauty of pivoting," says London.
For more on her story—including what Anna Wintour told her as a young stylist in the elevator—tune in below.
Celebrity news, beauty, fashion advice, and fascinating features, delivered straight to your inbox!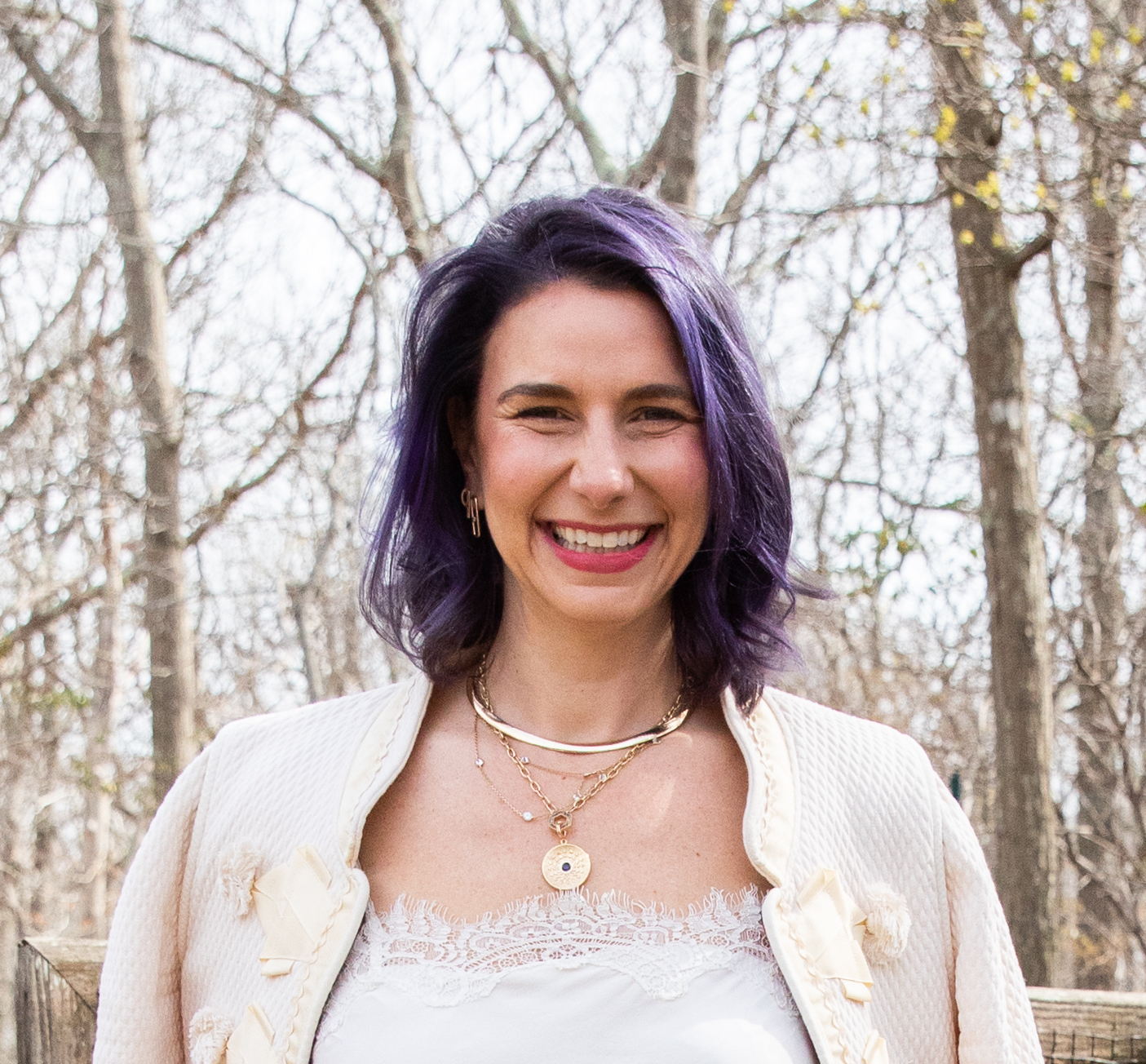 Emily Tisch Sussman is the Founder and Host of "She Pivots," the podcast in partnership with Marie Claire about women, their stories, and how their pivot became their success. She is a contributing editor to Maire Claire and the guest host of the Marie Claire Instagram Live series "Getting Down to Business."