Science Says Fridays are Unproductive
Our it's-almost-the-weekend workplace woes are real!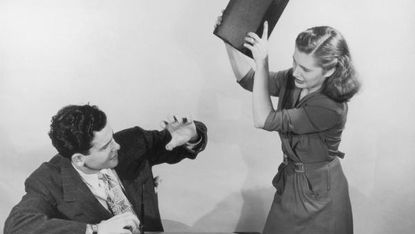 (Image credit: Getty Images)
Ready for the weekend? Well, that T.G.I.F. feeling is real, the Daily Mail reported on Friday. British Airways surveyed 2,000 office staffers about workplace productivity and found that, on average, employees' weekends start at 2:39 PM on Friday, even when they remained seated in their cubical until closing time.
How are we taking these in-office Friday afternoon mental jaunts? Workers admitted to putting an average of three important tasks on hold until Monday. A quarter said they regularly ignore emails on Fridays, and almost one-third said they let their calls go straight to voicemail. Six in ten attributed their Friday afternoon slacking to overtime hours logged earlier in the week.
The survey did not find whether employees scanning the Tumblr tag "Ryan Gosling" increased on Fridays, but observation in Marie Claire's New York office suggests this might be the case.