Insider Secrets: How To Get Ahead
How to get on the fast track.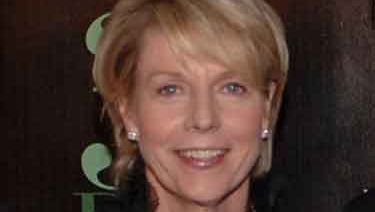 (Image credit: Rick Diamond)
Cathie Black stands alone as a corporate pioneer (and we're not just saying that because, as president of Hearst Magazines, she's our boss!). The onetime ad manager of Ms., the first female publisher of a weekly consumer magazine (New York), president and then publisher of USA Today, she cleared hurdles without pausing to consider what she was up against in a business world run by men. With her new book, Basic Black: The Essential Guide for Getting Ahead at Work (and in Life) (opens in new tab), out this month, Black shares the secrets of doing it her way.
MC: In the book, you describe a presentation you gave while at Ms. in the '70s to a semidrunk media director who made like he was going to cough up a wad of spit on a report you'd just handed him.
CB: We encountered this kind of thing all the time. Men knew from everything they were reading that their lives were going to fundamentally change. Maybe the wife they had been with for 10 or 15 years, who had been making their life very easy, was saying, "You know, I think I want a job. And you're going to have to do more around the house." They were either defensive or obnoxious or dismissive or derisive. This guy was spitting up his resentment - the train was out of the station, and it was never going back.
MC: What are some of the new issues professional women today face?
CB: Impatience. When I look at somebody's résumé, I like to see a few years in a place, because that says to me that they came into a job, they did the job, and they stayed long enough to know whether they were successful. If they've been moving around every year, it says to me that either they are too quick to jump, maybe they were fired, or they're always going to be flitting around.
MC: You talk about living a 360-degree life and enjoying time off.
CB: You've got to keep stoking it. It's how we continue to be creative. How can you come to work with ideas if you haven't been to the movies, or if you haven't read a book, or you haven't had friends over, or taken a trip? Those things are critical.
MC: You also talk about women crying in the workplace - something you never do . . .
CB: Never. I can't remember the last time I cried. I would urge any woman, if she feels that coming on, to turn around and go to the bathroom. You don't go into somebody's office and fall apart. It's what men fear, and I think women have used crying as a tool.
MC: What are the top three career mistakes women make?
CB: One, wanting to be liked rather than respected. It's really tough to be both boss and pal. Two, not setting your goals high enough. And three, dwelling too long on mistakes rather than just moving forward.
Click here to purchase Basic Black: The Essential Guide for Getting Ahead at Work (and in Life) (opens in new tab), by Cathie Black.

Check out The Marie Claire Guide to Getting Ahead
The game of life? Win it, easy. How to put your bank account and your career in fast-forward.