Caitlyn Jenner Makes a Surprise Appearance at Boy George Concert in L.A.
She stole the show. Natch.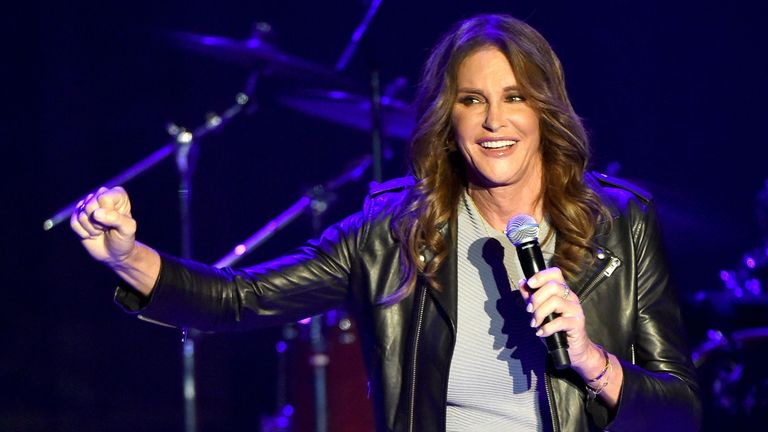 (Image credit: Getty Images)
Caitlyn Jenner is quite the crowd pleaser.
Surprising fans at a Culture Club concert at L.A.'s Greek Theatre on Friday, the former Olympian joined Boy George on stage to help reintroduce his newly-reunited '80s band. Her brief appearance was met with wild applause--and even a standing ovation.
"Thank you very much! Thank you! Caitlyn Jenner in the house for her first Boy George concert!" Jenner told the excited audience. "This is going to be a good group. Thank you so much. Enough about me. Thank you for being here tonight. This is so much fun for me and let's hear it here at the Greek Theatre for Boy George!"
Donning a form-fitting frock with a black leather jacket and boots, the I Am Cait star looked appropriately rocker-chic for the evening.
"People gradually started screaming and clapping, rising to their feet when they recognized it was her," a concertgoer tells Us Weekly (opens in new tab).
It was a reaction that Boy George totally saw coming. "I expected a standing ovation for her and I wasn't disappointed," he told his audience. "We need to celebrate the kinds of changes that are happening."
Rock on.