Why I'm Loving These Eco Specs
A new line of chic shades by Modo are some seriously great (and ethical) eye candy.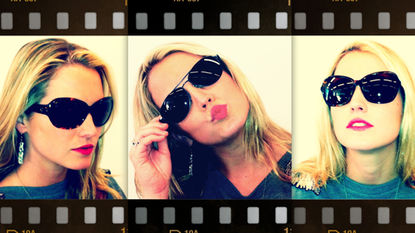 (Image credit: Archives)
I'm constantly checking out new "green" products for Marie Claire, and two of the main problems I keep running into are:
the items aren't really "green"
the items aren't really cool!
So what a relief when I came across the ECO (earth conscious optics) line from Modo. First of all, when this company uses the words sustainable and ethical, they mean it: 95 percent of ECO's frames are made of recycled materials such as plastic and stainless steel. In fact, Eco has become the first consumer company in the world to receive an Environmental Claims Validation (ECV) on recycled content. The line also has a partnership with Trees for the Future where the NGO plants a tree for every frame that Modo sells. Plus, Modo includes an envelope in their packaging that encourages consumers to send their old frames to One Sight, an organization that sends ophthalmologists to Africa and Southeast Asia to provide eye care to those who can't afford it.
Oh, and in case you were wondering, the glasses are cool. Really, really cool. They fit well, are super stylish, and retail at about $139 (pricey but not when compared to other designer glasses on the market).
So, all in all, I'm loving my ECO Specs, and you will, too!
The glasses are available at ModoShop.com (opens in new tab) or by calling 212-625-0014.
Here, a closer look at the three I wore, in order:
Eco 107 in red.
Eco 101 in foam.
Eco 110 in tort.